Stocks Rise At The End Of A Volatile Week
Jeremy Lutz - MarketClub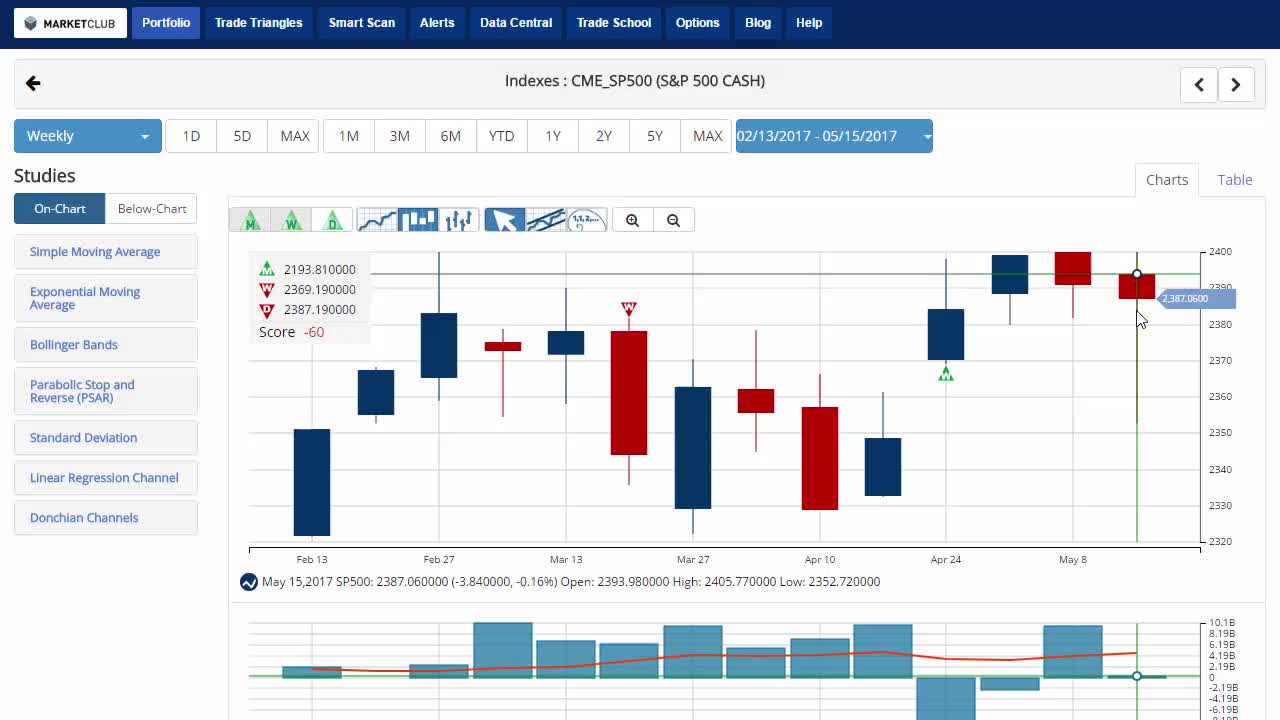 You are moments away from viewing free trading videos on MarketClub... Please sign up using the quick form to the right:
MarketClub is designed to take your trading to the next level by providing you with educational resources to help you recognize and capitalize on these trends. To gain access to your educational videos, training resources, and recent market forecasts from VantagePoint and INO.com, sign up now.
Sign up for instant access
Featured Videos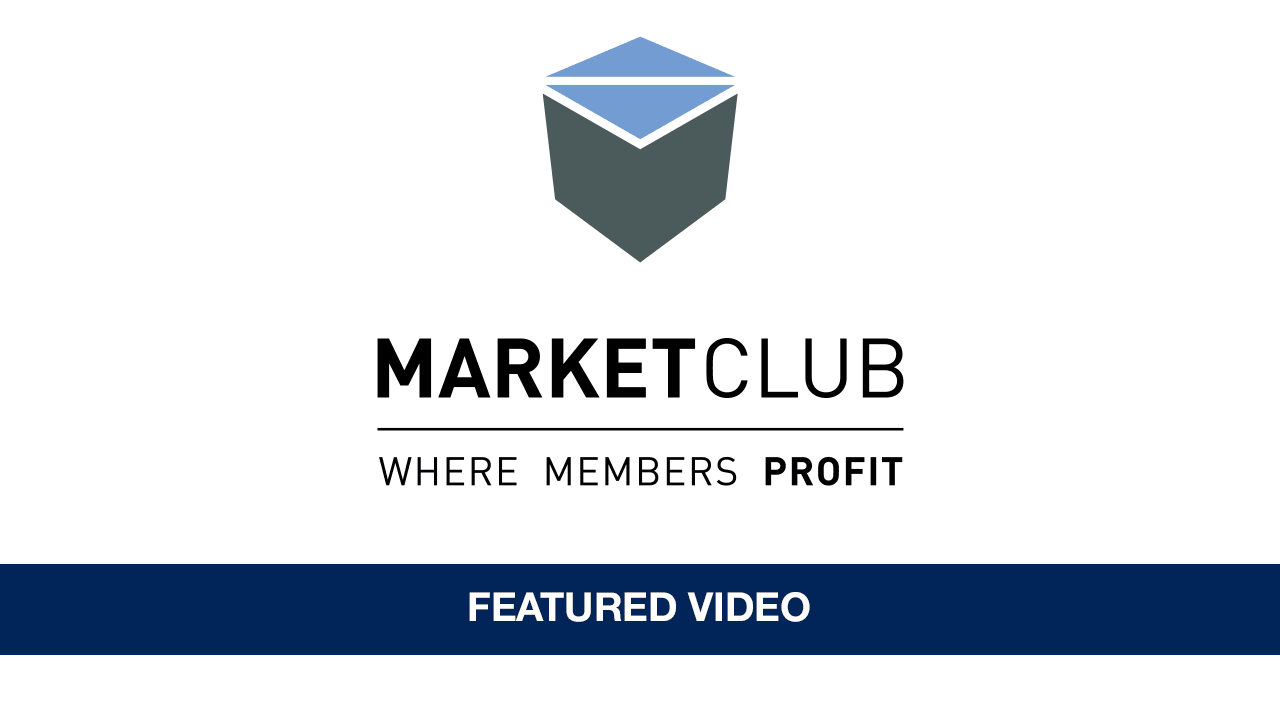 Strategy Trading Using Next Day Predictive Highs and Lows (6:17)
VantagePoint
Knowing when a trend is going to change course can make all the difference for your success in the markets.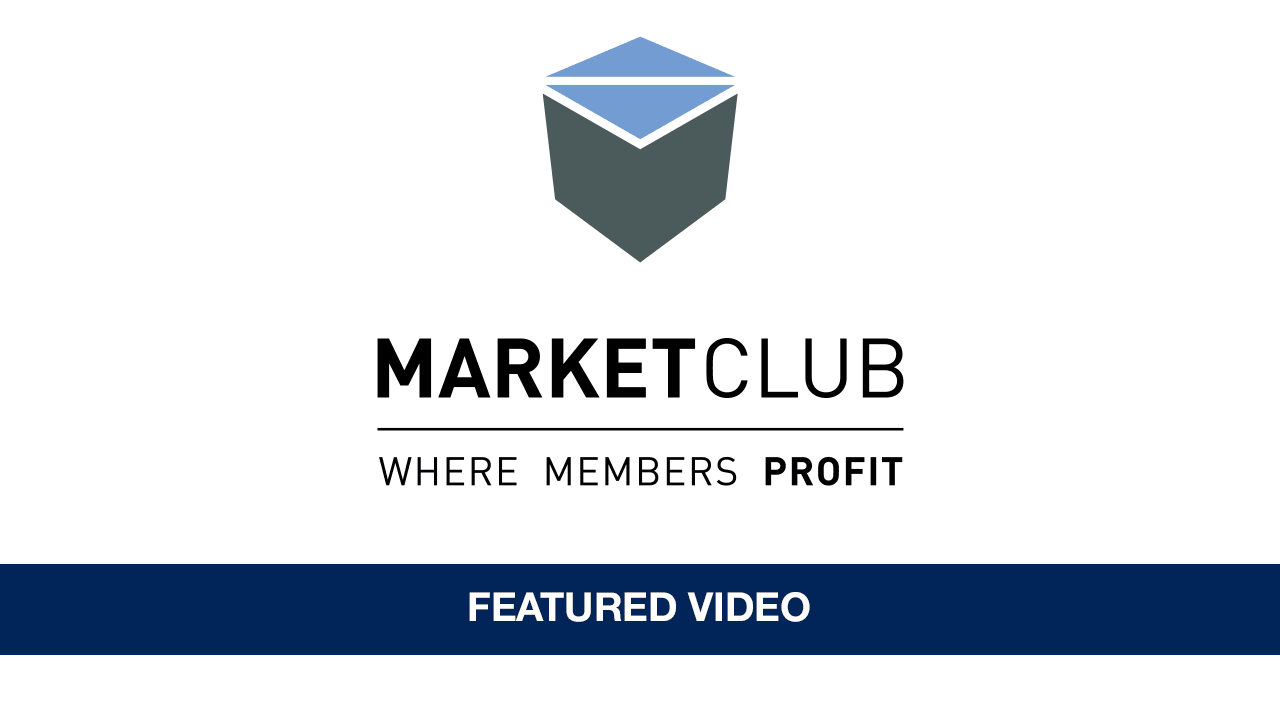 Advanced Trading Applications of Candlestick Charting (73:53)
Brad Matheny/Gary Wagner
In this video workshop you'll discover the crucial chart patterns that candlesticks reveal - how to interpret them and how to use them to pinpoint market turns.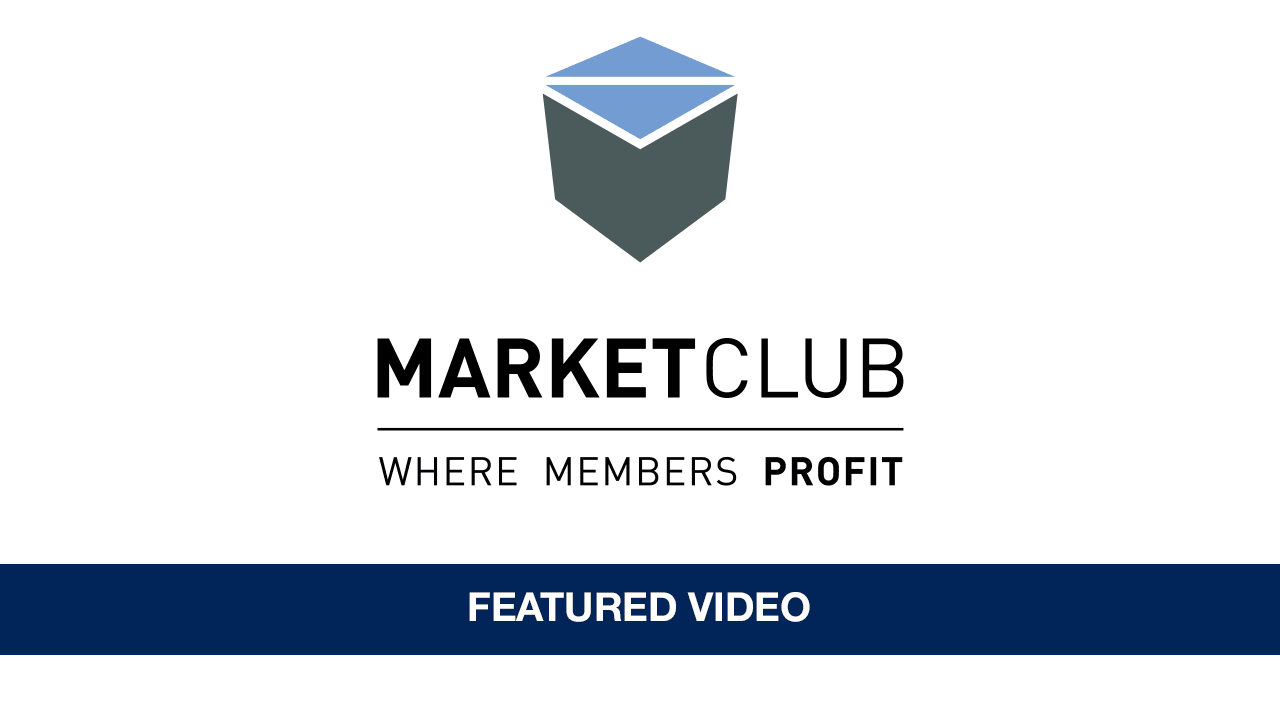 Latest Market Update (30:00)
Adam Hewison
Learn to trade the markets with MarketClub's daily market updates. The latest commentary and analysis of market action around the world.
MarketClub Videos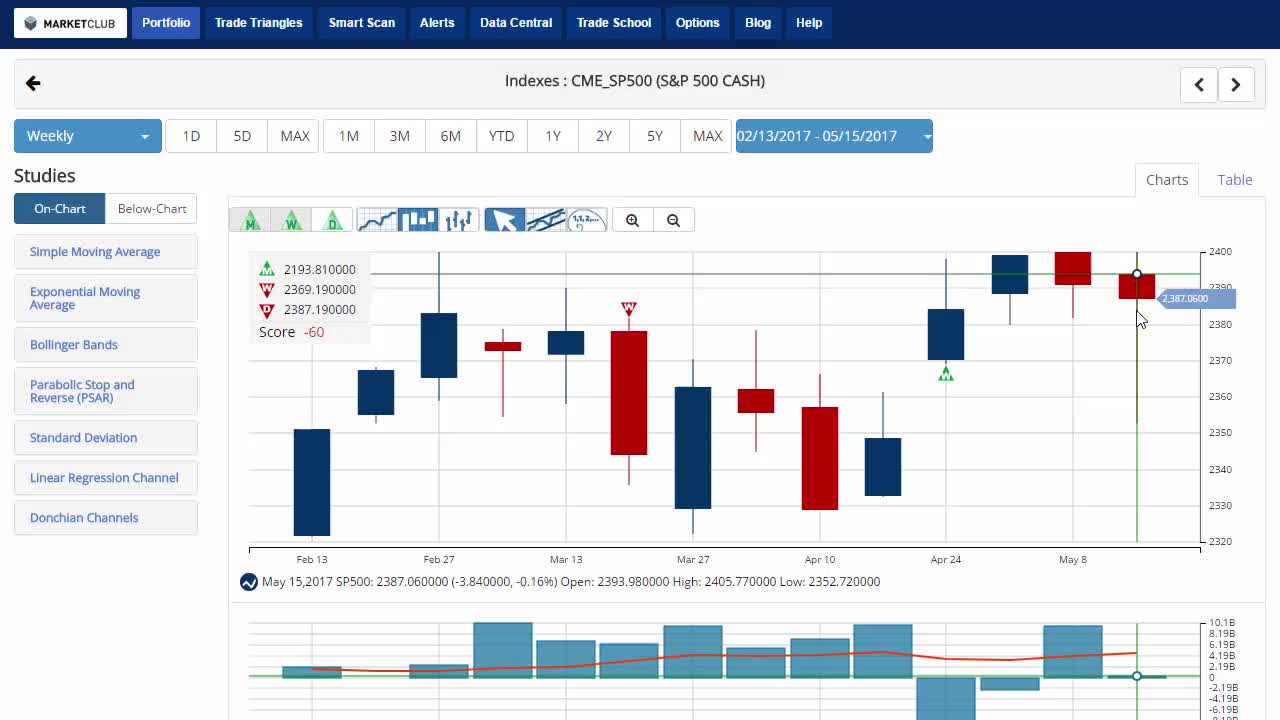 Stocks Rise At The End Of A Volatile Week
Jeremy Lutz - MarketClub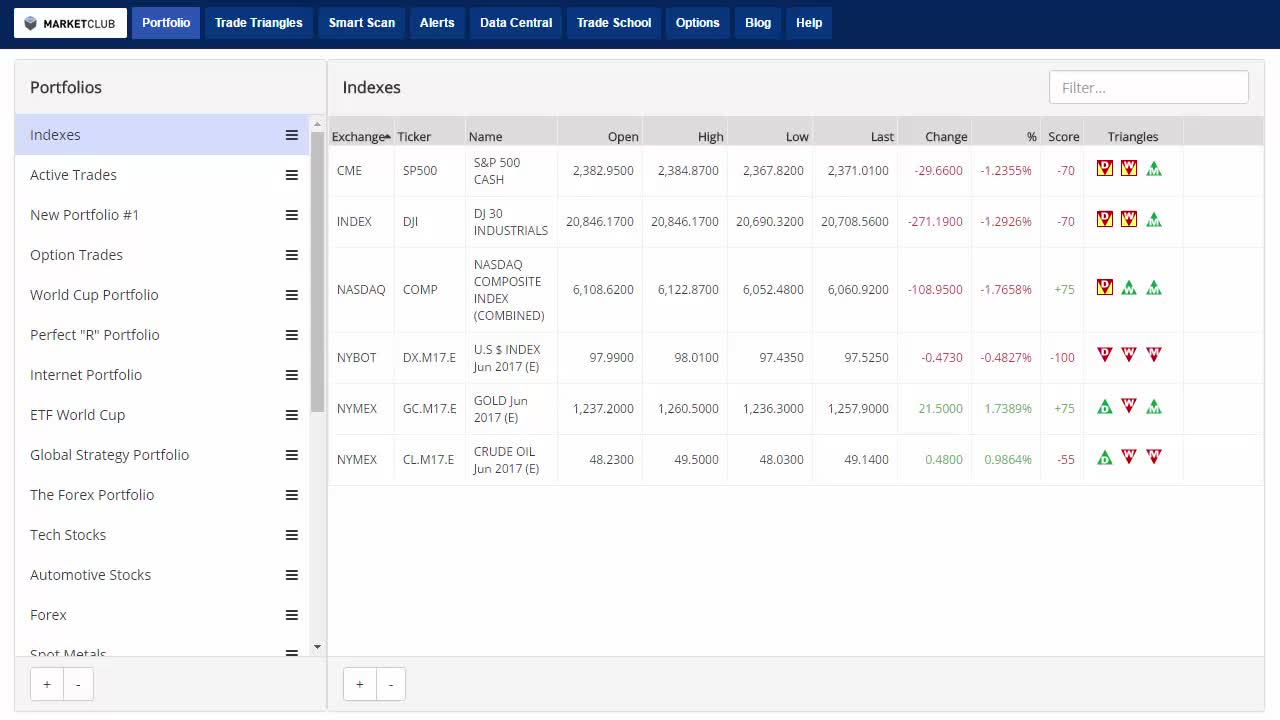 Trump Turmoil Drives The Market Lower
Jeremy Lutz - MarketClub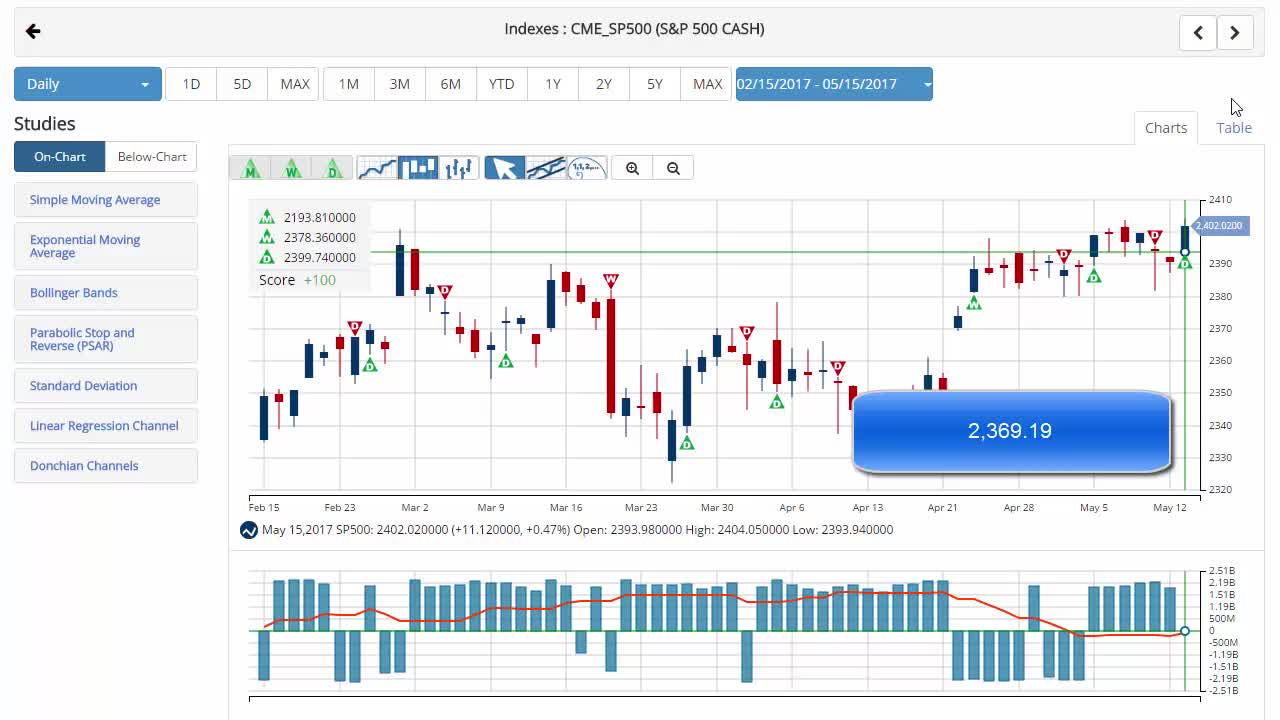 Oil Rebounds as NASDAQ and S&P 500 Hit All-Time Highs
Jeremy Lutz - MarketClub
Trader Education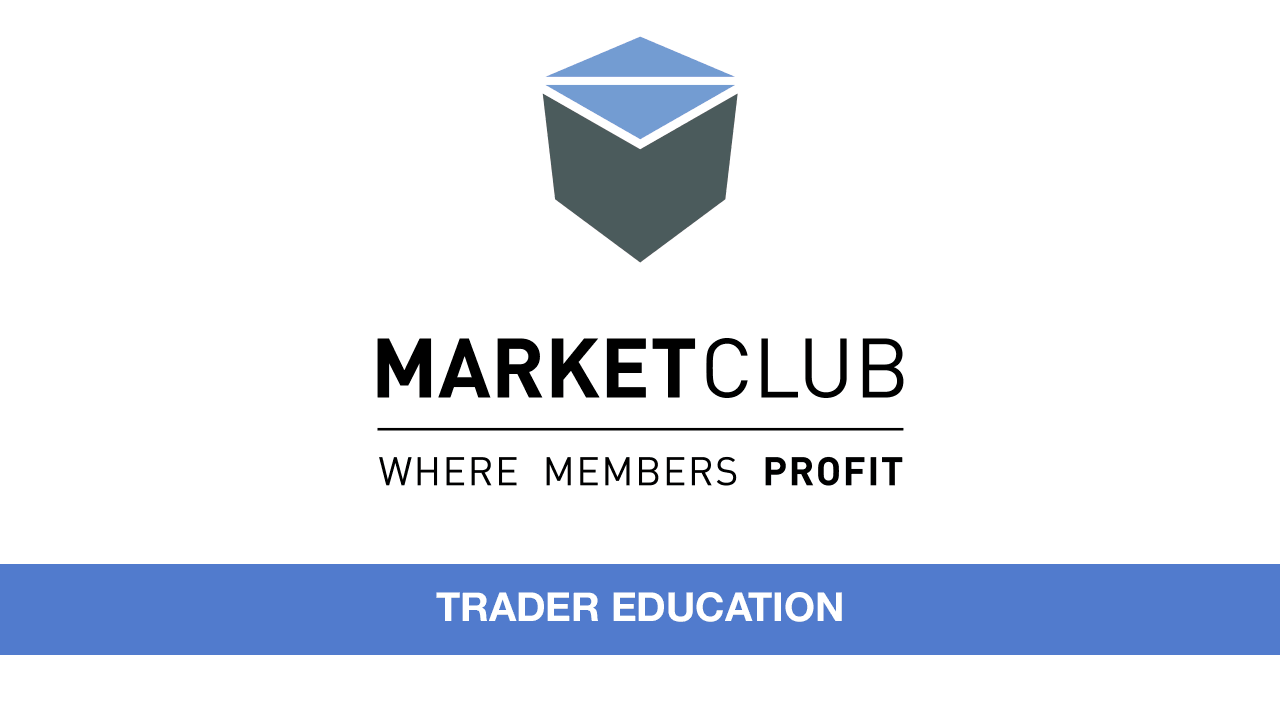 Five Basic Trading Patterns and Their Application to the Markets (90:00)
Linda Raschke
Linda discusses five choice trading patterns she uses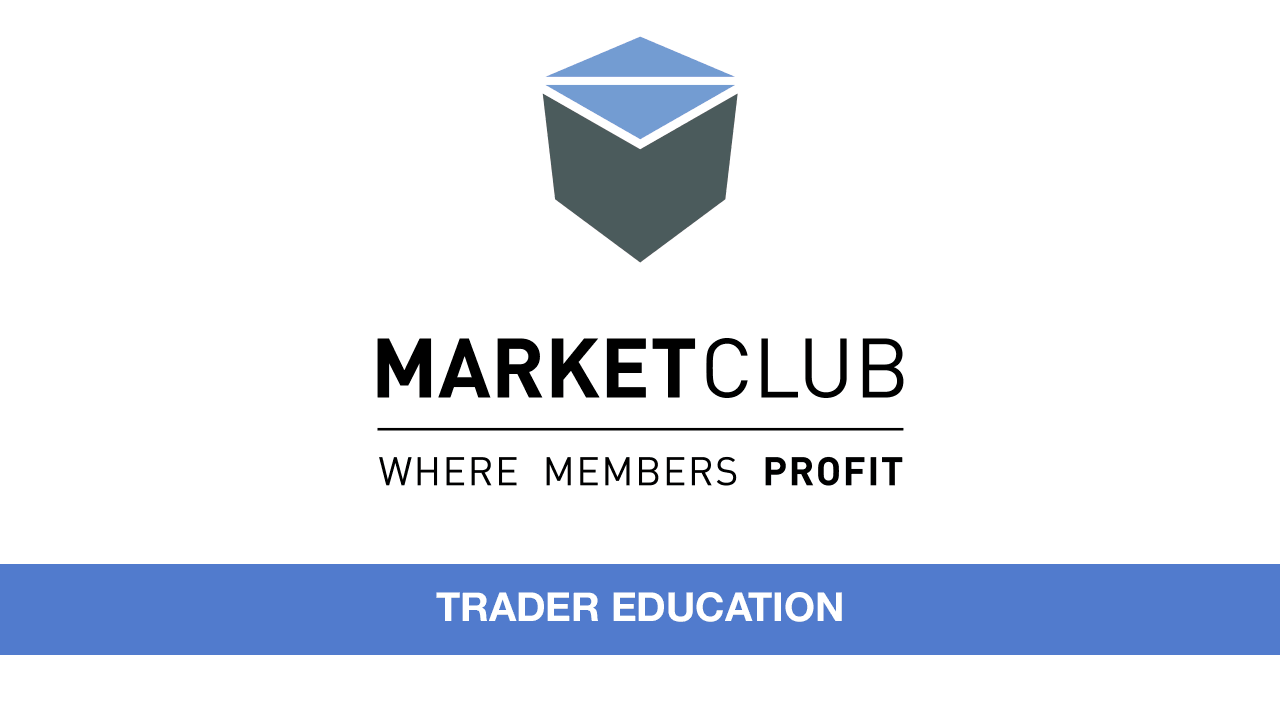 How to Day-Trade S&P 500 Futures (101:00)
This eye-opening video offers a thorough explanation of the day-trading strategy used by 95% of all floor traders who trade the exciting S&P 500 futures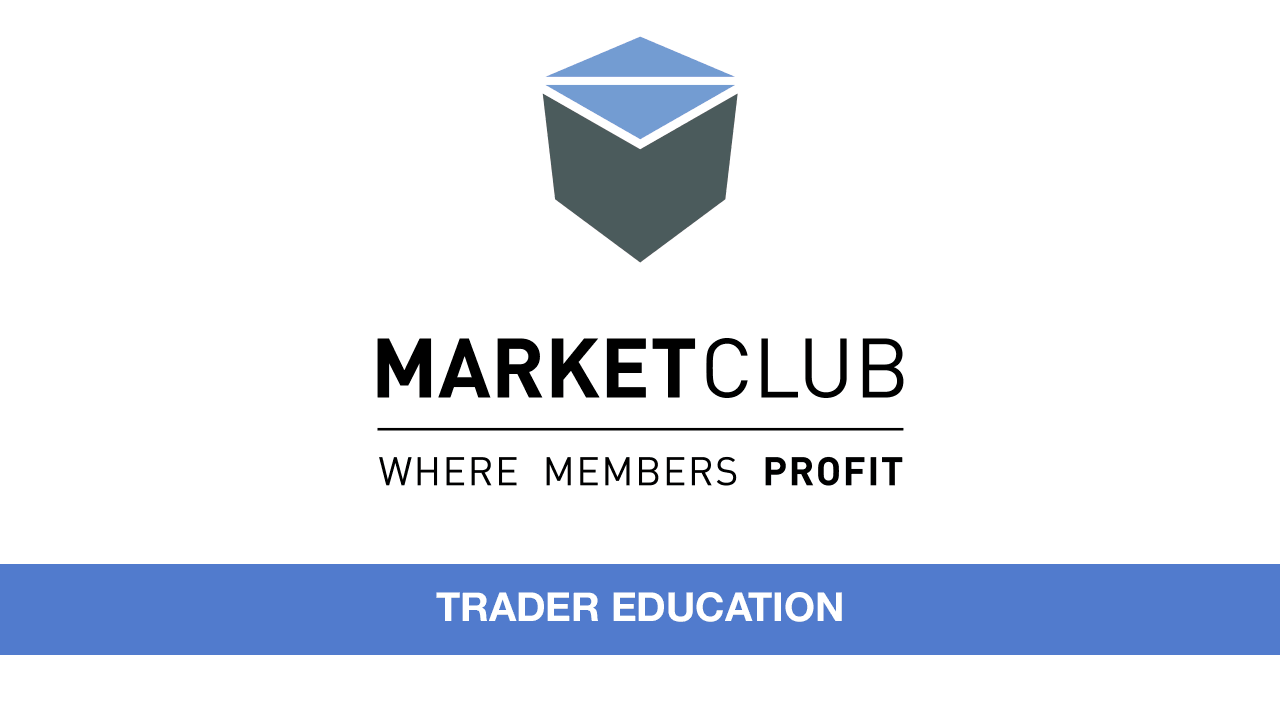 Applying Fibonacci Analysis to Price Action - Part 2 (90:00)
Joe DiNapoli
Building on his 1996 presentation, Joe expands his discussion of Fibonacci analysis and continues to earn his reputation as a leading expert in this area
About
About MarketClub, INO.com, and VantagePoint—In today's fast-paced global economy, education is the key to gaining enhanced opportunity in the markets. INO.com and VantagePoint have teamed together and are committed to providing traders with the tools and resources to do just that. MarketClub provides users with educational resources and videos from INO and VantagePoint's market experts—showing detailed examples and trend trading strategies in real market scenarios. INO.com provides traders worldwide with a continuous information services of quotes, charts and news, and is the #1 internet site for futures and options traders worldwide.