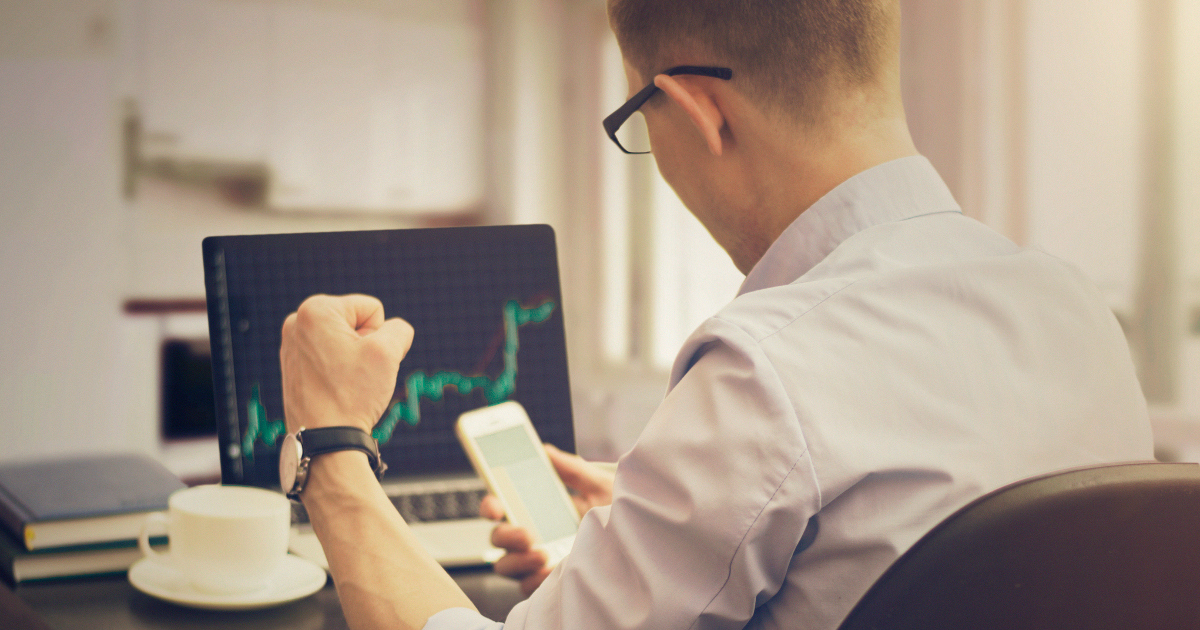 Last week was a dramatic one on Wall Street. Retail traders worked to squeeze the shorts for a number of high-profile stocks, drawing big media attention. Prices of stocks like GameStop (GME), AMC Entertainment (AMC), and BlackBerry Ltd (BB) soared to all-time highs.
As these stocks climbed, brokerage companies began to limit new positions and terminate fractional share transactions. The intraday changes cause a massive uproar in the retail trading community and on Capitol Hill.
While the Wall Street/Main Street drama looks to be winding down, the events of last week could produce big changes for all market participants.
Meanwhile, some smaller stocks (not making headlines) are still revving up and pointing towards higher moves.
Kopin Corporation (KOPN)
Kopin provides components and solutions for wearable products serving military, enterprise, medical, and consumer customers. Their product portfolio includes micro LCD displays and thermal imaging solutions.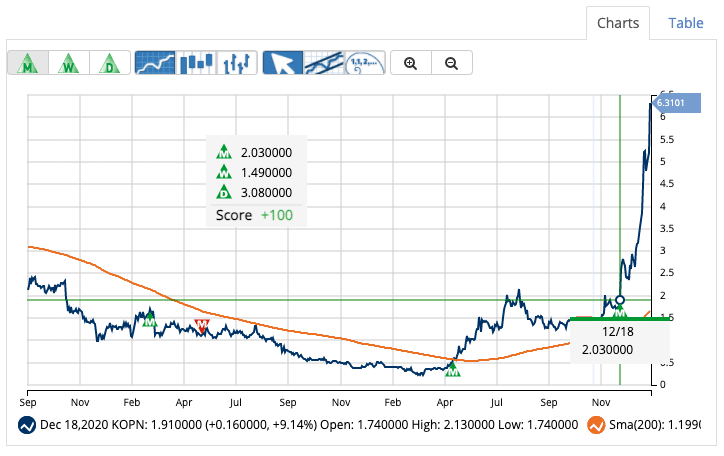 Chart Analysis Score
+100
Last Monthly Trade Triangle
12/18/20 @ $2.03
---
Crescent Point Energy Corp. (CPG)
Crescent Point explores, develops, and produces light and medium crude oil and natural gas in Western Canada and the United States.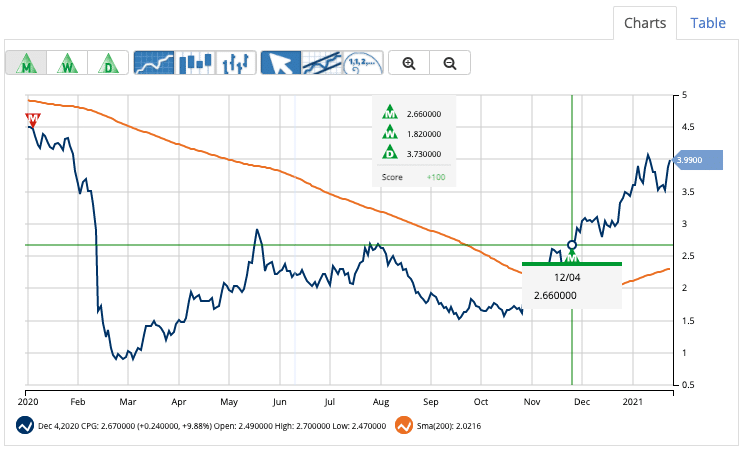 Chart Analysis Score
+100
Last Monthly Trade Triangle
12/4/20 @ $2.66
---
Veru, Inc. (VERU)
Veru, Inc. is an oncology biopharmaceutical company developing medicines for cancer management. The company has a number of products in the pipeline including a prostate cancer therapy, a breast cancer therapy, and a COVID-19 treatment. The company smashed Q3 2020 earnings estimates and is scheduled to announce Q4 2020 EPS on February 10, 2021.
Chart Analysis Score
+100
Last Monthly Trade Triangle
12/3/20 @ $3.16
---
QYOU Media, Inc. (QYOU)
QYOU is a media company that produces and distributes content crafted by social influences and digital content creators in markets worldwide. The company also creates and distributes content and manages marketing activities for clients.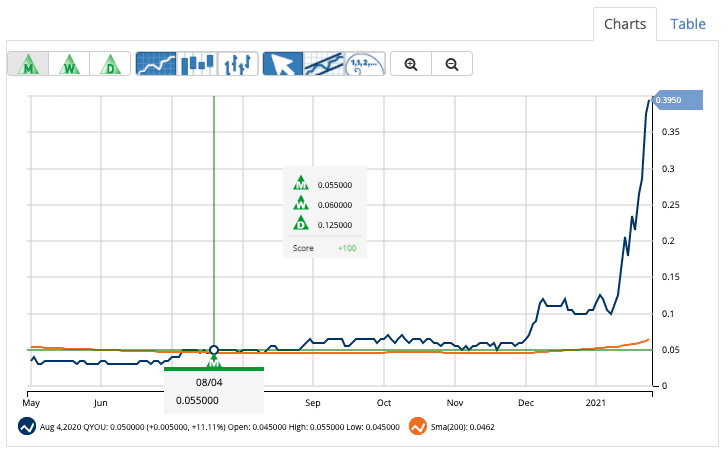 Chart Analysis Score
+100
Last Monthly Trade Triangle
8/4/20 @ $0.055
---
Scan for Stocks Like These Anytime
MarketClub members have access to Smart Scan, a powerful tool that can evaluate thousands of stocks in seconds. This tool creates a custom list like strong-trending stocks under $10 for members.
Learn more about MarketClub's scanning and signaling tools and how to start your 30-day trial.