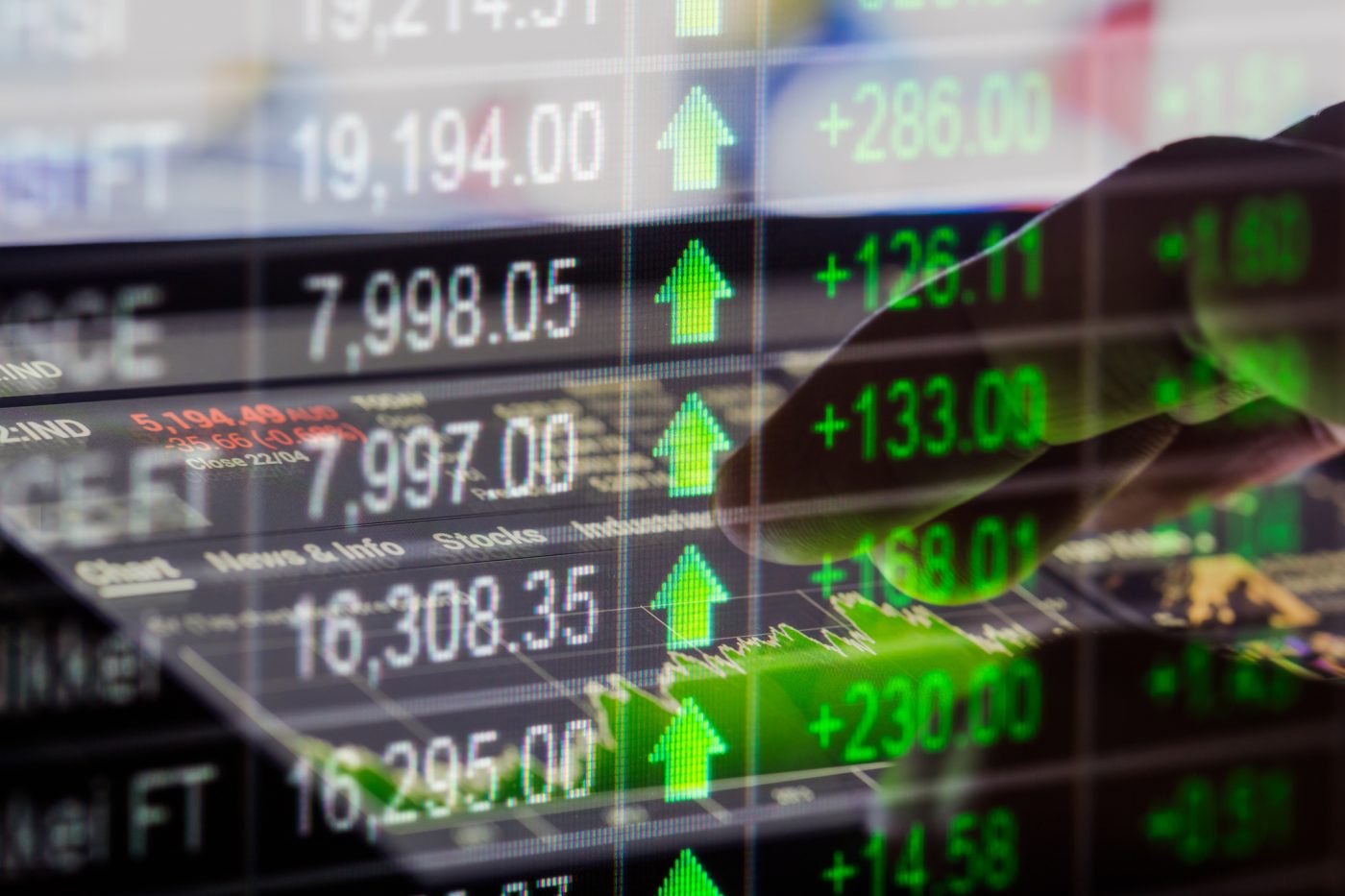 There's been a stigma against one particular sector of the economy ever since the 2008 sub-prime mortgage crisis – real estate. But the real estate industry has been quietly booming under the radar and investors have yet to pay it proper attention.
Real estate began to receive a little attention from investors earlier this year but was quickly replaced with fears of rising inflation and interest rates – something that typically derails the real estate industry. But real estate isn't just the housing market – it includes commercial and industrial properties which don't necessarily follow along with trends in the residential sector.
For one industrial REIT flying under the radar, the lack of attention it's been getting could be an opportunity for investors.
A Real Estate Empire That Should Grow with the Rising Rates
Prologis (PLD) is a $42 billion Real Estate Investment Trust (REIT) that specializes in industrial real estate properties. It's the world's largest owner of warehouses and distribution centers and is the largest industrial REIT in the world.
The company reported an impressive earnings beat for the third quarter of $0.60 per share compared to the analysts' expectations of $0.35. Revenues came in higher-than-expected as well at $609 million compared to the analysts' estimates of $587.2 million.
One catalyst that could drive the stock higher is the current state of the economy. Prologis's business involves leasing distribution facilities to business-to-business and e-commerce customers – a niche that's been growing steadily and should continue to do so in 2019.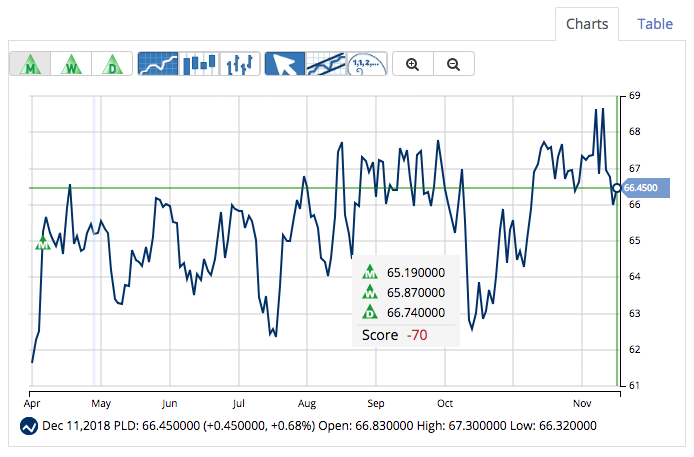 The stock has been upgraded three times this year – once in March and twice in April. JP Morgan, Citigroup, and Jefferies all changed their recommendations from "neutral" or "hold" to "overweight" or "buy." The stock price hasn't changed all that much since the string of upgrades giving investors plenty of room to hop aboard before the stock begins to gain positive momentum.
A Stock Built on Solid Ground
The stock trades cheaply compared to the industry average at 27 times earnings versus 41 times earnings. The long-term growth rate of 51% gives the stock a shockingly low PEG ratio of around 0.52 – a strong signal to investors that Prologis is currently undervalued.
Like most REITs, the dividend is one of its biggest attractions. It currently yields 2.90% – a decent boost when reinvested into the stock and good protection against downside movement in the stock. Investors should note that the dividend payout ratio of 93.80% isn't a red flag – REITs are required to distribute at least 90% of their earnings to investors through a dividend.
Based on Prologis's full-year EPS estimates, this stock should be fairly valued at around $73 per share – a gain of nearly 11% without considering the additional gains from reinvesting the dividend. Investors that want a place to rise out the volatility in the market without giving up the potential for growth should consider adding Prologis to their portfolio.
The above analysis provided by Daniel Cross, professional trader and financial writer.
What Does MarketClub Say?
MarketClub's technology is detecting serious weakness for PLD.
While the long-term trend has been up since April 17th, 2018, the short-term and intermediate-term trends flipped downwards on December 6th, 2018. Right now, the trends are not firmly alignment.  MarketClub members are sitting on the sidelines and will be looking for more strength before they consider getting back into PLD.

Members will be the first to know when this trend makes a shift. Join MarketClub now with a 30-day trial to get the next signal for PLD!