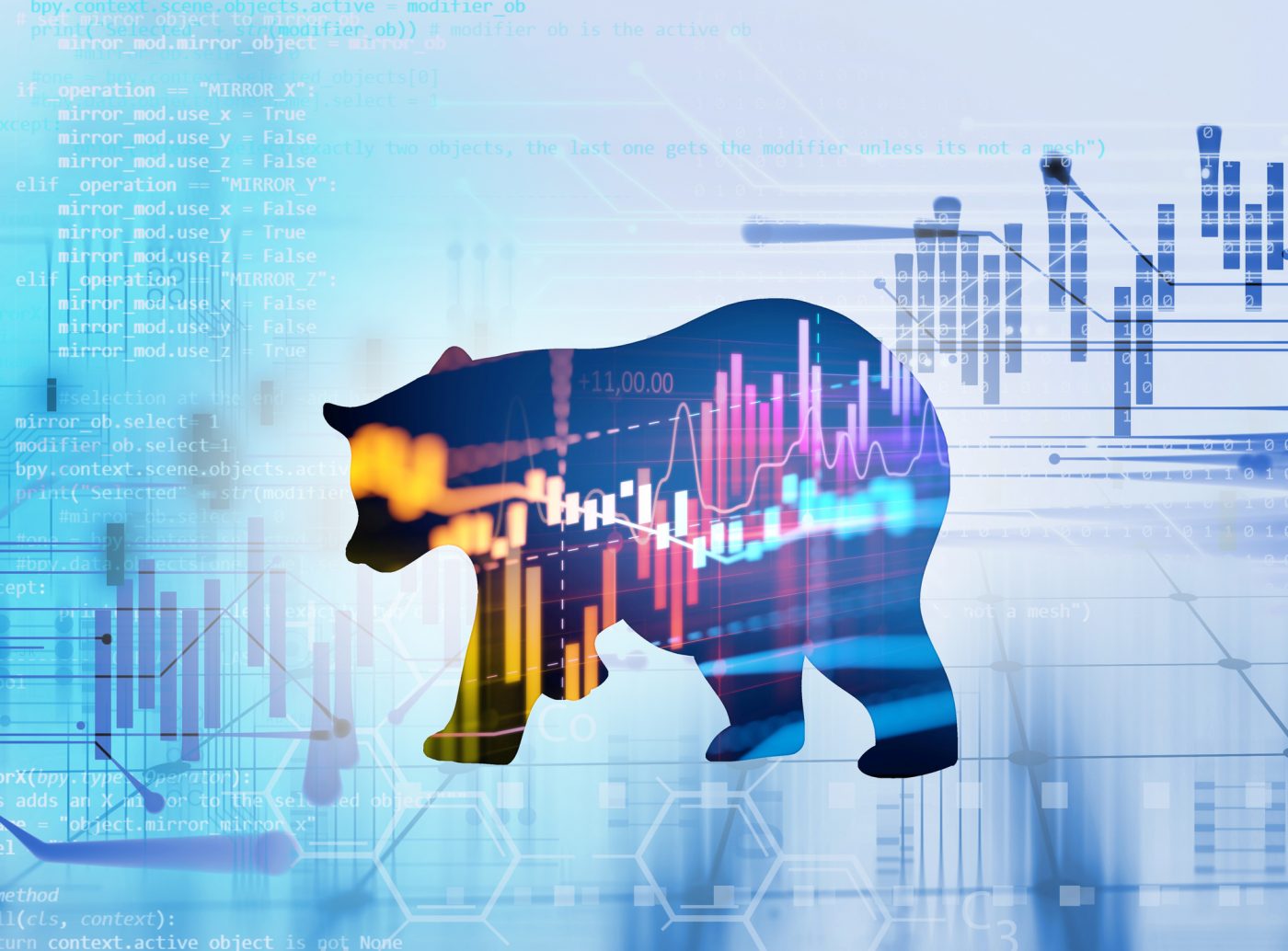 The stock market is limping into 2019 registering overall losses for the 2018 year. All signs point to the start of a bear market and investors are getting ready for a turbulent year. Defensive stocks are quickly becoming too expensive to be of any real value, leaving investors with two options – cash out, or look outside of the US.
Going international is a good way for investors to stay bullish without taking on the volatility US markets are currently experiencing. One country that's relatively immune to happenings in the US market is South Korea. As anyone might have guessed from watching the 2018 winter Olympics in Pyeongchang, Korea is on the cutting edge when it comes to technology.
For investors, one Korean company offers growth, value, and respite from domestic volatility all in one stock play.
A Best-In-Breed International Telecommunications Company
SK Telecom (SKM) is a $20 billion South Korean telecommunications conglomerate and the largest wireless communications company in the country. The company also owns SK Broadband which provides internet and television services and has a 20% stake in SK Hynix – the fifth largest semiconductor company in the world.
The company has a 50% market share in Korea with data usage in the country still skyrocketing. The string of investments SK Telecom has made makes it an aggressive competitor that stands to deliver outsized gains to investors for the foreseeable future.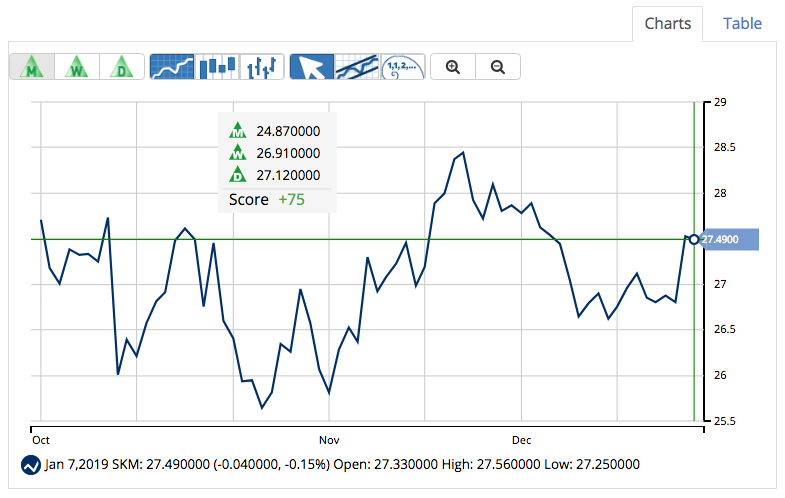 The stock was upgraded by Nomura in December from "neutral" to "buy" sending a signal to investors that Wall Street is starting to realize SK Telecom's potential. With the stock flat for 2018 though, investors have plenty of time to jump in and ride the upside higher.
Taking a Look Behind the Scenes
The stock trades at around 24 times earnings – slightly more than the industry average of 18 times earnings. However, it comes with a staggering 27% EPS growth rate giving it a PEG ratio of well under 1 putting it solidly in value territory.
Like most telecom stocks, it also comes with a dividend. Currently yielding 3.90%, investors get decent income as well as downside protection. Carrying around $2.1 billion in cash holdings with a long-term debt liability of $4 billion makes this stock fiscally sound as well. Investors should note, however, that like any international stock, foreign exchange risk can result in lower than expected earnings.
Based on SK Telecom's full-year EPS estimates, this stock should be fairly valued at around $35 per share – a gain of about 30% from its current price point. Investors looking for a way around the US bear market might want to take a closer look at SK Telecom for their portfolio.
The above analysis provided by Daniel Cross, professional trader and financial writer.
What Does MarketClub Say?
MarketClub's technology is showing that although the trend is positive, this stock remains relatively weak.
The intermediate-term trend has been choppy. This is why the Smart Scan score for SKM is only rated at a +75.
Members that have been following MarketClub's monthly signals would still be in a long position for this trade, up 10.6% (as of the close on 1/4/19) since first entering SKM on June 11th, 2018 @ $24.87.

Members, add SKM to your watchlist and set your alert so you'll know the second our technology finds additional strength for this stock.
Not a member? Get exclusive analysis and signals for SKM when you try MarketClub for 30 days.