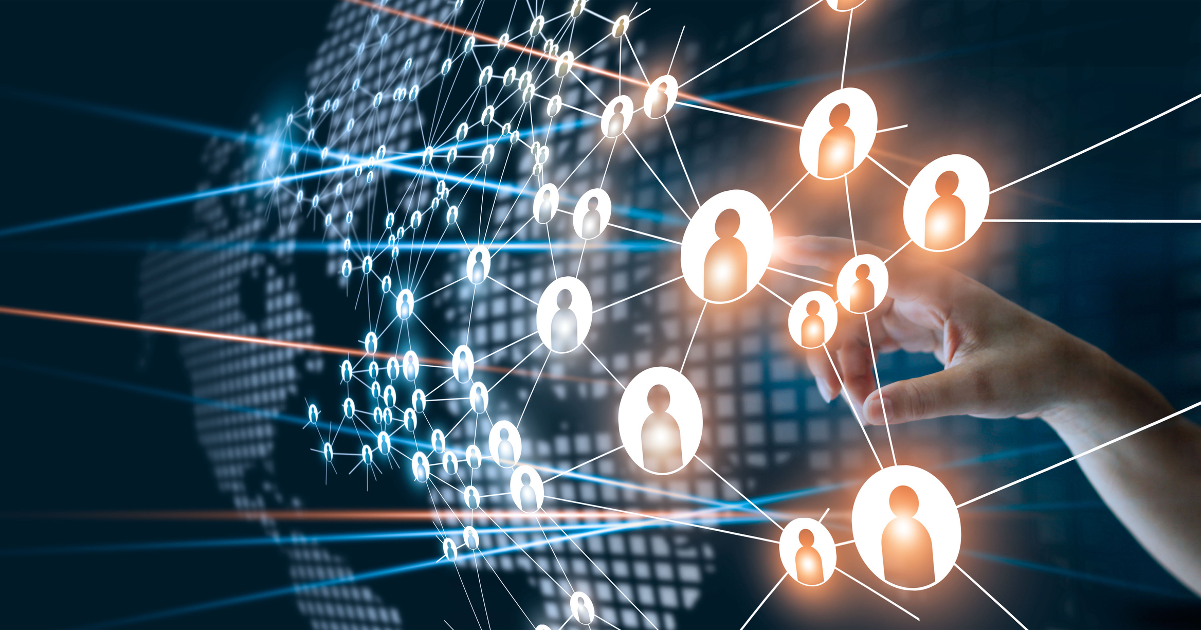 Our Trade Triangle technology just issued a new confirming buy alert for Viasat, Inc. (NASDAQ_VSAT) today, May 24, 2019.
Viasat Inc. is an American communications company based in Carlsbad, California, with additional operations across the United States and worldwide. Viasat is a provider of high-speed satellite broadband services and secure networking systems covering military and commercial markets.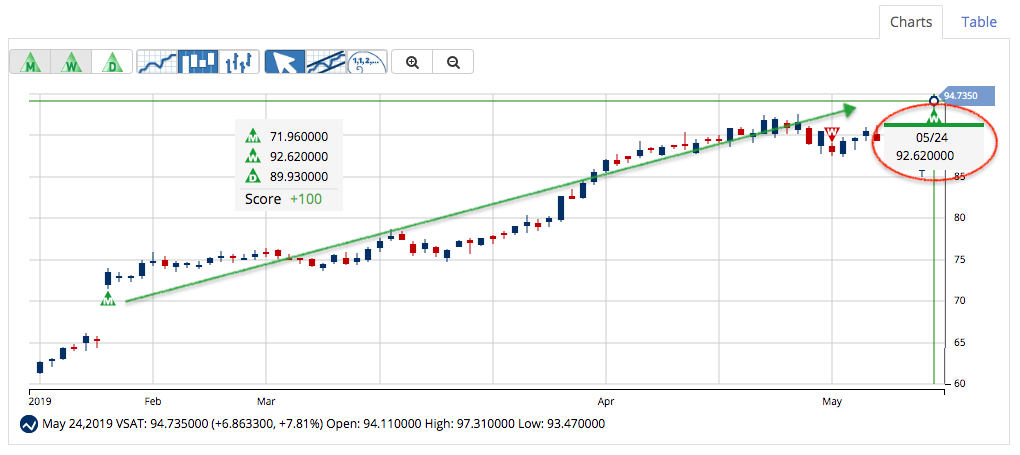 Our last long-term Trade Triangle suggested that members should enter a long position for VSAT on 2/8/19 at $71.96. At the current market price, members would be looking at an unrealized gain of $20.66/share (28.7%).
Today's new weekly signal and strong Chart Analysis Score would verify to members that this stock is still in a strong upward trend. Members could use this signal as a new entry point.

VSAT is hitting all-time highs, soaring past the average analyst price target of $71.96/share.
Yesterday, Viasat reported better than expected Q4, beating analyst estimates and jumping in the final minutes before yesterday's bell rang.
The company's quarterly total revenues increased 26.7% YoY to $557.2 million. This sharp revenue jump was primarily responsible for double-digit top-line growth in all three operating segments – satellite services, commercial networks, and government systems.
What's Next for Viasat?
With a strong Chart Analysis Score and a new buy alert for Viasat Inc., MarketClub members would be looking for the upward trend to continue until a new Trade Triangle suggests a trend reversal.
---
Join MarketClub to get the next signal for VSAT or 300K additional stocks, futures, ETFs, forex, and mutual funds.