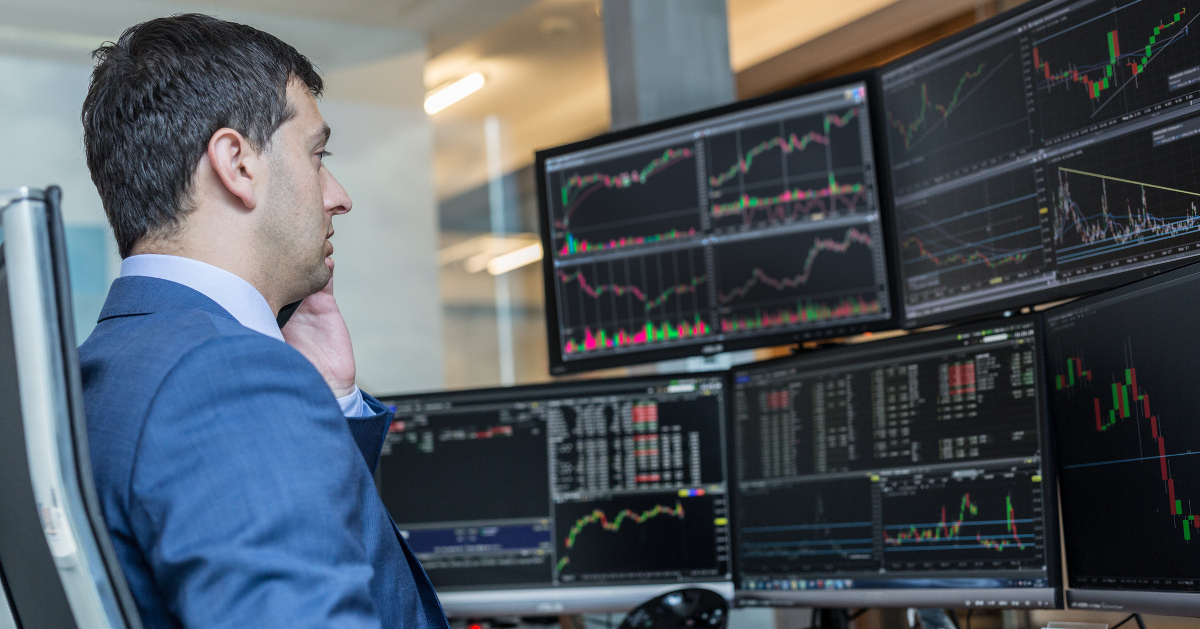 October was a strong month for traders, with the Dow Jones Industrial Index, Nasdaq, and S&P 500 closing at record highs.
The S&P pushed up more than 6.5%, and the tech-heavy Nasdaq surpassed its counterpart, adding over 7% for the month.
Chinks in the supply chain and critical labor shortages dominated headlines despite solid profit announcements from some of the world's largest corporations.
And while November is off to a strong start, it doesn't mean that the market will steadily climb into December. Analysts expect robust earnings for the companies set to report this month. However, with the Federal Reserve potentially announcing plans to begin tapering bond purchases and questionable inventory availability for the holiday shopping season, the markets may see a pullback.
Thankfully, MarketClub will monitor the market for you, picking through 350K stocks, futures, ETF, forex, and mutual fund charts for profit-potential patterns and growing momentum.
We've used MarketClub's powerful scanning tools to find five stocks with new Trade Triangle signals and strong bullish trends.
5 Hot Stocks for November 2021
Keep in mind that the trend can shift quickly for these stocks. MarketClub members receive alerts and updates for their favorite stocks, futures, forex, and ETFs as we spot new patterns or signs of weakness.
Join MarketClub now to get up-to-the-moment analysis on these stocks and trend-finding scans throughout the day.
---
Ballard Power Systems (BLDP)
Ballard Power Systems designs, develops, manufactures, sells, and services fuel cell products. The company's footprint is prominently in Canada, but the company also markets products in over 10 countries across the globe.
In mid-October, the company announced a partnership with Forsee Power to develop a combination fuel cell and battery system. Through this partnership, the company expects to optimize costs, increase performance, and reduce customer friction points through pre-integrated solutions.
The company has failed to hit earnings estimates in the last three quarters and reported a $21M loss in Q2 2021. Redemption could be coming as Ballard heads back to the Street on November 11, 2021, to announce Q3 earnings. Analysts expect the company to post -$0.06 earnings per share.
Despite BLDP's fundamental struggle, the technicals look strong. Recent momentum has triggered a monthly Trade Triangle, suggesting that a long-term bullish trend has taken over.
With a +100 Chart Analysis Score, this stock could continue to push higher into the $20 range.

Chart Analysis Score
+100
Last Monthly Trade Triangle
11/01/21 @ $18.16
---
Morgan Stanley (MS)
As a significant player in the financial sector, Morgan Stanley provides various products and services to domestic and international corporate, government, institutional, and individual customers.
In an October 14, 2021 earnings call, the company reported net revenues of $14.8B for the Q3 2021, up $3.1B from the previous year. The company saw a sizeable jump in its investment banking revenue, driven by higher merger and acquisition transactions and underwriting activities.
The company reported $40.67 EPS, beating analysts' expectations by 18%.
MarketClub detected a long-term bullish signal in June when the stock hit $47.32. Since this signal, the stock has moved to $104.02, more than 119%.
Despite the stock's incredible run, the Chart Analysis Score is still sitting at an impressive +100. This stock could continue to push higher in the weeks and months ahead.

Chart Analysis Score
+100
Last Monthly Trade Triangle
6/3/21 @ $47.32
---
The Kroger Co. (KR)
The Kroger Company is a food and drug store operating in the United States. In addition, the company manufactures and processes food products under its house label, distributes fuel through 1,500+ fuel centers, and has generated more than $1B in annual sales for Home Chef Meal Kits, the company's ready-to-eat business division.
While the company has failed to woo analysts, with many maintaining underweight or neutral ratings, the company has managed to beat EPS estimates and increase revenues consistently.
MarketClub issued a monthly Trade Triangle in January of 2021, pointing to a long-term move higher for KO.
After almost touching $48/share on September 2, the stock fell back to the $40/share mark. Despite this drop, MarketClub is still bullish for Kroger.

Chart Analysis Score
+100
Last Monthly Trade Triangle
1/25/21 @ $34.97
---
HP, Inc. (HPQ)
HP provides personal technology devices, including computers and image and printing products. The company operates in three segments: personal systems, printing, and corporate investments.
In regards to Q3 2021 earnings, CEO and HP President Enrique Lores said, "Strong and sustained demand for our technology drove another quarter of top and bottom-line growth and we more than doubled non-GAAP EPS year over year." The company reported $15.3B (up 7% YoY) in quarterly net revenue.
The company has surpassed analysts' EPS estimates for the last four quarters and is set to release the next quarterly report on November 22, 2021.
MarketClub has a long history of catching HPQ's swings. In the last long-term swing, the Trade Triangles pointed to a 12-month move of 52%. With a new monthly Trade Triangle issued on October 22, 2021, and a strong Chart Analysis Score, HPQ could again push higher.

Chart Analysis Score
+100
Last Monthly Trade Triangle
10/22/21 @ $30.80
---
Nikola Corp (NKLA)
Nikola designs and manufactures zero-emission battery-electric and hydrogen-electric vehicles, drivetrains, components, and storage systems. The company hopes to corner the electric trucking market and has announced the expansion of its coast-to-coast sales and service network.
In Nikola's Q2 2021 earnings call, the company reported a $143M loss and lowered delivery and revenue guidance for Q3. However, CEO Mark Russell reiterated the upcoming demand for Nikola's trucks. He said, "Remember that there's almost 4 million Class 8 trucks on the road in North America. There's more in Europe, and all of them must be replaced. And nobody's working on new diesel vehicles. So, the undertaking that we got here is huge."
After a wishy-washy move for NKLA in the summer months, the stock has begun to build bullish technical momentum.
A monthly Trade Triangle on 11/1/21 at $12.25 and a +100 Chart Analysis Score points to a potential increase for NKLA.

Chart Analysis Score
+100
Last Monthly Trade Triangle
11/1/21 @ $12.26
---
These are not the only stocks to earn a coveted +90 or +100 Chart Analysis Score since the first trading day of November.
Join MarketClub now to see the entry and exit signals for these stocks and thousands of others. You'll also get access to our daily trade ideas, alerts, charts, and customizable portfolio manager.
Figures as of the close on 11/1/21.