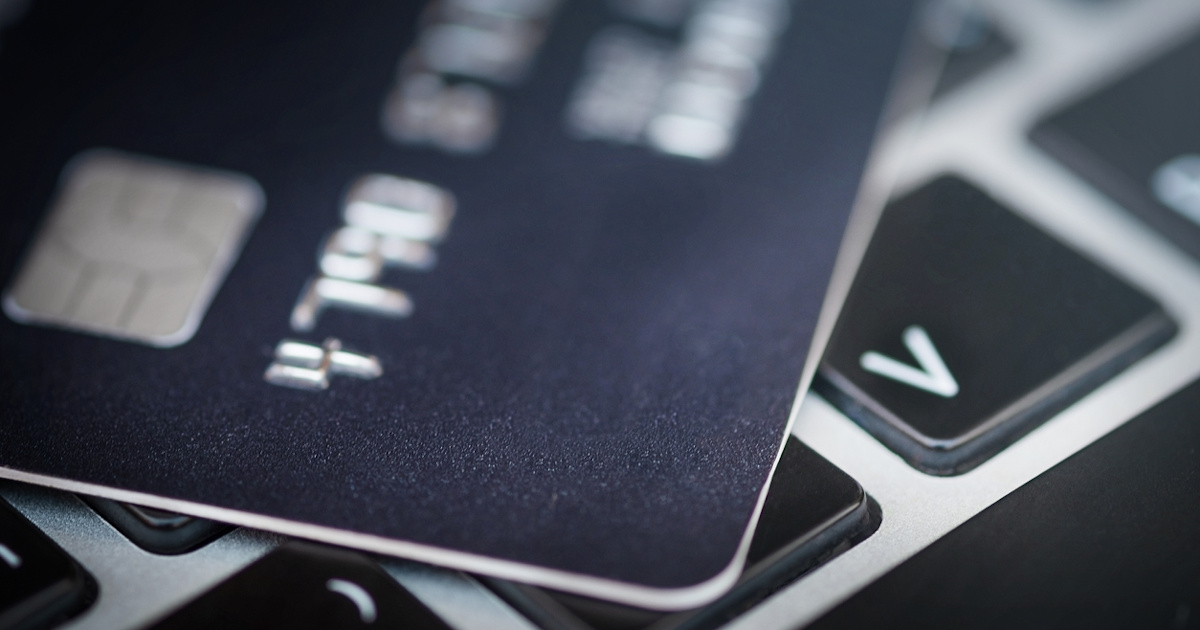 It's rare that the best companies in the world see their stocks move onto the sale rack (at least 30% discount to fair value).
While owning these companies to diversify one's portfolio is certainly a winning strategy, it's hard to generate double-digit annual returns if one doesn't wait for major corrections to buy these stocks.
Fortunately, investors have this setup today, with the market down just over 17% from its highs and many phenomenal businesses trading at deep discounts to fair value.
In this week's update, we'll look at a credit-card juggernaut that looks ready to break out and is trading at one of its largest discounts to fair value since March 2020.
Mega-Cap Developing Rare Buying Opportunity
Visa (V) is a $420 billion company in the Finance-Credit Card industry group that is certainly a household name with over 100 million Americans owning Visa cards and it having more than 50% of market share among credit cards.
The company has enjoyed tremendous growth over the past two decades and has been one of the best-performing stocks on the US Market, up 1900% vs. its 2009 lows in a period where it's grown its net operating revenue from ~$6.3 billion to ~$29.3 billion.
The company returned over $14.8 billion in capital to shareholders last year, a figure that was double its total net operating revenue shortly after its IPO debut.
These incredible results have been helped by Visa continuing to be the preferred brand across the world relative to peer global payment networks.
The company continues to maintain a market-leading 20% plus shareholder return compound annual growth rate, making it a name to put in one's portfolio and tuck away if one gets the right price.
Unfortunately, despite these solid results and a record FY2022 (annual EPS of $7.50, up 27% year-over-year), we saw some minor deceleration in revenue growth in fiscal Q1 2023 (12% vs. 19% in Q4 2022) and this has led to the stock underperforming some of its mega-cap peers.
However, when it comes to the long-term picture, all key operating metrics continue to improve (processed transactions up 10%, payments volume up 7%), and investors must be careful not to miss the forest for the trees even if we saw a slight slowdown after a robust 2022.
In fact, a deceleration in growth for the best companies often leads to a pause or pullback in their share price, especially if the market is out of favor, and this often provides rare buying opportunities, which I see developing in Visa.
The Fundamental Case
Visa is on track to generate annual EPS of $8.50 in FY2023, representing a 14% growth rate year-over-year and translating to a ~16.2% compound annual EPS growth rate (2013-2023 estimates).
This is an incredible growth rate for a mega-cap name like Visa, and it's also worth noting that Visa is one of the few companies set to meaningfully grow annual EPS in the 2021-2024 period while others have struggled to maintain their growth rates due to the tougher macro environment.
For example, Amazon (AMZN) will suffer a significant decline in annual EPS from FY2021 to FY2024, Netflix (NFLX) will see only moderate growth of ~20%, yet Visa will enjoy ~66% growth.
Unfortunately, while Visa is an exceptional business and a stock worth owning for one's long-term portfolio, the stock had become richly valued heading into 2022 with it trading at ~44.0x earnings.
However, the recent correction and 20-month consolidation has left the stock trading at a much more attractive valuation of ~26.1x earnings which happens to be more than 20% below its 5-year average earnings multiple.
This is a lower earnings ratio than Netflix and Amazon despite higher growth, suggesting that it's one of the more attractively valued names among its mega-cap peer group.
The Technical Picture
Looking at Visa's technical picture, the stock is above a rising 100-day and 200-day moving average, and it has been building a large and well-defined cup and handle base for the past 20 months.
This has led to the stock's 200-week moving average playing catch up to come in just below the current price.
See the Full Technical Analysis Report for V
While there are no guarantees that this will play out similarly, the setup with a large cup and handle base just above a rising 200-week moving average is like 2011, with Visa enjoying a 45% rally over the following 12 months.
So, if this were to play out with a successful breakout above the recent high of $235.00, I would not be surprised to see Visa trade above $320.00 before the end of 2024.
The Bottom Line
Based on what I believe to be a fair earnings multiple of 31 (9% discount to 5-year average: 34.0), and FY2024 annual EPS estimates of $9.70, I see a fair value for Visa of $300.70 to its 18-month target price.
This translates to a 35% upside from current levels, which I see as highly attractive for a lower beta mega-cap name like Visa that has considerable long-term upside and is a staple for a diversified portfolio.
So, with the stock building out a large cup and handle base that it looks ready to break out of and being one of the few names enjoying double-digit earnings growth despite the difficult macro environment, I would view pullbacks below $220.00 as a buying opportunity.
Disclosure: I am long V, AMZN
The above analysis of Visa (V) was provided by financial writer Taylor Dart. Taylor Dart is not a Registered Investment Advisor or Financial Planner. This writing is for informational purposes only. It does not constitute an offer to sell, a solicitation to buy, or a recommendation regarding any securities transaction. The information contained in this writing should not be construed as financial or investment advice on any subject matter. Taylor Dart expressly disclaims all liability in respect to actions taken based on any or all of the information on this writing.
Is Visa (V) A Buy or Sell?
Based on MarketClub's technical analysis tools, Visa (V) is failing to move into a strong trend and is encountering choppy trading conditions. Be cautious and consider taking a sidelines position until V can gain momentum.
MarketClub is analyzing every data tick, ready to spot a new trend as it develops.
Get an alert when V triggers a new signal and analysis for over 350K markets with a 30-day MarketClub trial.