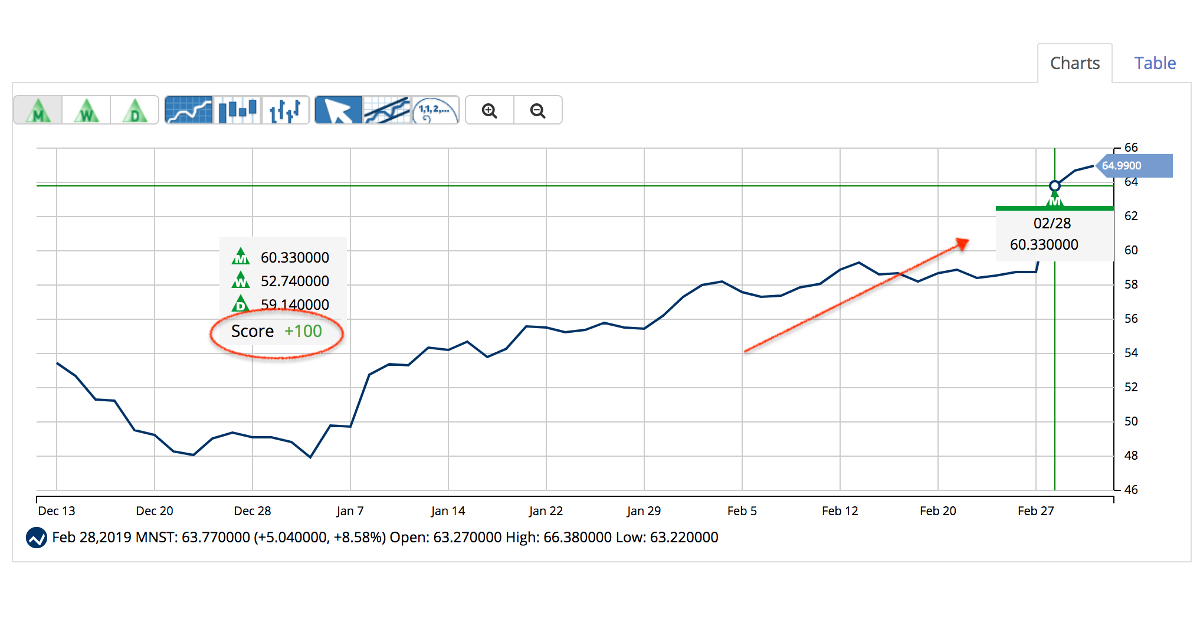 Momentum is one of the most powerful forces in the stock market. Once a trend has started, whether it's buying or selling activity, it tends to keep happening at an accelerated rate until it reaches a market equilibrium.
In the case of one brand-name beverage maker, the bullish momentum is boosting its stock price to new highs.
A Household Name and Brand Innovator
Monster Beverage Corporation (MNST) is a $35 billion beverage company best known for its Monster brand energy drinks. It has 34 different drinks under the company's Monster label and is recognizable from its marketing campaigns that are geared towards a variety of sporting events such as snowboarding, skateboarding, BMX, racing, and eSports events.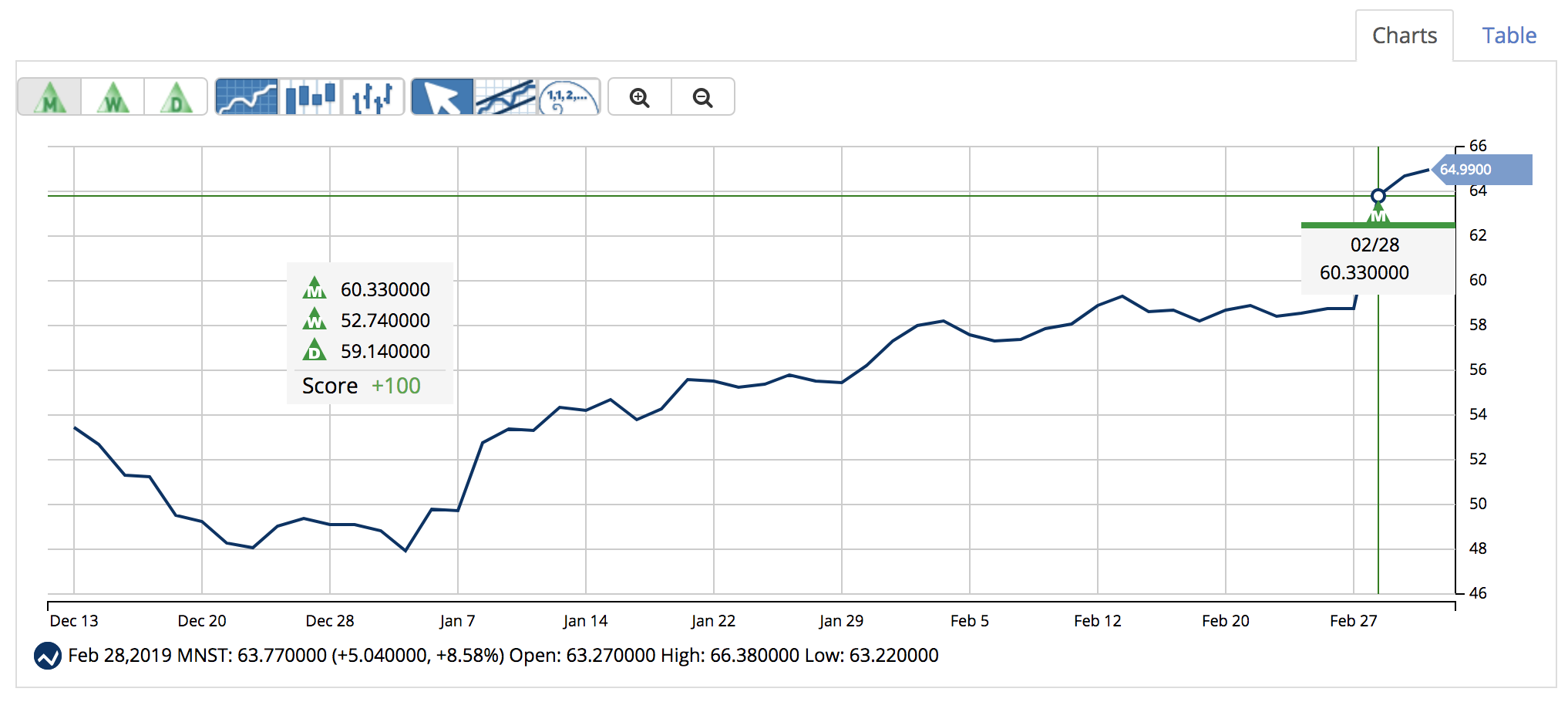 The company reported an earnings beat of $0.43 per share for the 4th quarter compared to the $0.41 analysts had expected. Revenues came in much higher than expected at $924.2 million – up 14% year-over-year. What's more impressive about the quarter was the fact that it happened despite headwinds like a $14.4 million loss due to foreign exchange effects.
Monster is gearing up for an outstanding year with planned growth in all segments including international sales. The company is looking ahead at new opportunities and giving investors a reason to be excited about the company's future.
The stock was upgraded by SunTrust in January from "hold" to "buy," letting investors know that Wall Street is starting to take notice of Monster's potential as well.
The Fundamental Case
Monster looks like a textbook growth stock with its relatively high P/E of 35 times earnings but a high EPS growth rate to match, giving it a PEG ratio of less than 2 – a sign that the stock could still be undervalued despite the recent jump in the stock price. The company carries no long-term debt and cash holdings of $637 million, make total liabilities of $601 million paltry in comparison as well.
The Technical Case
Monster's stock has taken flight, hitting a new 52-week high and setting the stage for a breakout earnings year. The 20-day SMA crossed over the longer 90-day SMA in January while the stock itself is trading well above both lines setting the stage for even higher price movements.
The Bottom Line
Based on Monster's full-year EPS estimates, this stock should be fairly valued at around $74 per share – a gain of about 14% from its current price level. For investors looking for a high growth play, Monster should easily deliver returns that beat market averages for 2019.
The above analysis provided by Daniel Cross, professional trader and financial writer.
What Does MarketClub Say?
MarketClub's agrees that Monster Beverage Corporation (MNST) is in a strong uptrend with a chart analysis score of +100.
Long-term traders would have entered into a long position after following a new monthly Trade Triangle on February 28, 2019, at $60.33. As of the close on March 4, 2019 at $64.99, members would be seeing an unrealized gain of +7.7%

Members, you can add MNST to your watchlist and set your alert so you'll know the second our technology detects any weakness for this stock.
Not a member? Get exclusive analysis and signals for Monster Beverage Corporation (MNST), or over 320K symbols, when you try MarketClub for 30 days.