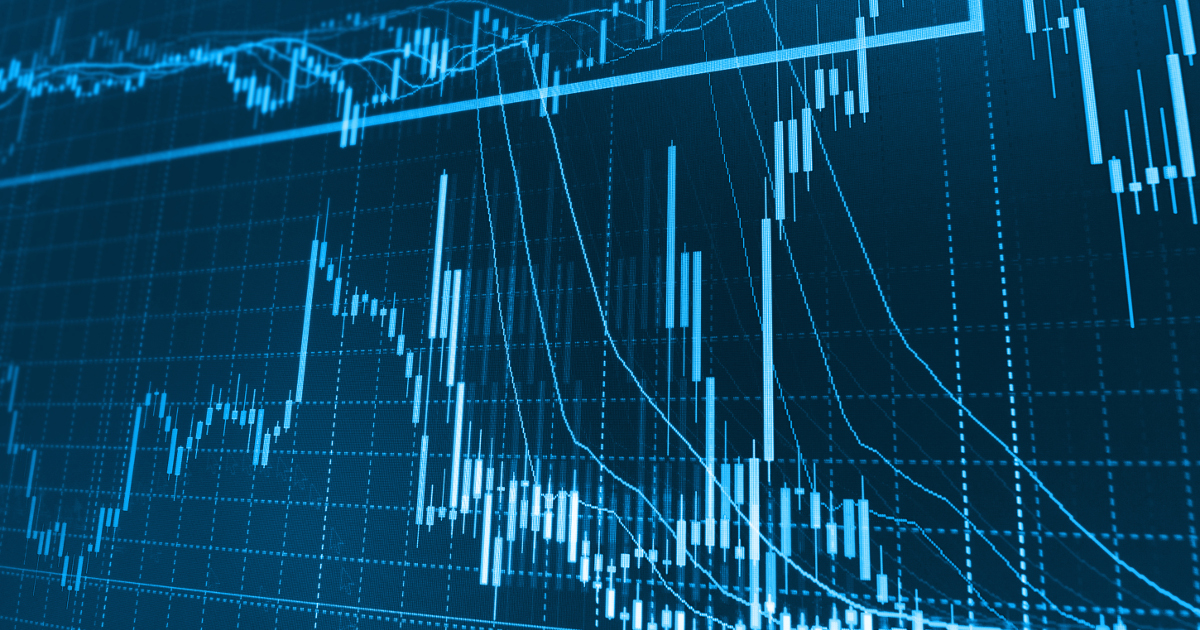 Growth stocks can be found in any economic sector, but investors usually look for these types of plays in sectors like technology. A sector like healthcare, on the other hand, is typically seen as a hunting ground for value investors and defensive plays. But if you limit your investment screens, you could be missing out on an opportunity.
For one company, a perfect marriage of healthcare and technology makes for one of the fastest growing stocks in the past decade. And despite the huge gains it is already delivered, the company appears to be giving even more investors a chance to take advantage of its ability to generate blisteringly high returns.
A Fast-Growing Company in a Rising Field
Exact Sciences (EXAS) is an $11.8 billion medical laboratory and research company that's focused on the detection and prevention of colorectal cancer. Its proprietary Cologuard DNA test has helped the company blossom into a multi-billion-dollar enterprise in less than a decade.
The company reported a 4th quarter earnings beat of -$0.44 per share compared to the analysts' estimate of -$0.49 per share. Revenues were far more impressive, climbing more than 70% year-over-year.
Exact Sciences is a well-known company on Wall Street as one of the fastest-growing stocks of the past decade – up over 10,000% in 10 years. Outside of Wall Street though, the company's name usually isn't one that people recognize. And considering the staggeringly high growth the stock has already experienced, some investors may be wondering if the ride is over at this point.
But the company's Cologuard cancer test using DNA analysis is still in the early stages of what its potential could ultimately be. The company anticipates a 40% market share within the next two years while the biopsy and DNA health market could grow up to $13 billion by 2030.
The stock recently got an endorsement from Goldman Sachs as well, with a recommendation upgrade from "neutral" to "buy" back in February.
The Fundamental Side
As a growth stock with negative earnings still, standard valuations such as P/E and PEG become irrelevant metrics for gauging the stock's value. Instead, investors should focus on the company's EPS and revenues growth rate over the past few years to accurately predict the fair value of the stock.
The Technical Side
The stock chart for Exact Sciences follows along very closely with the underlying 20-day and 90-day SMAs. Where the 20-day dips below the 90-day, we can see a drop in stock price, while a cross-over of the 20-day moving above the 90-day results in a rise in the stock price. The stock is up around 50% year-to-date but shows no signs of slowing down as we head into the summer months.
The Bottom Line
Based on Exact Science's full annual growth projections, this stock could be fairly valued at around $115 per share – a gain of about 21% from its current price point. For growth investors, Exact Sciences is a must-have for any respectable growth portfolio. The stock still has plenty of room to run, and it could deliver many more years of outsized returns.
The above analysis for EXAS was provided by Daniel Cross, professional trader and financial writer.
---
What Does MarketClub Say?
Based on a full analysis, MarketClub agrees that Exact Sciences Corp (EXAS) is in a strong uptrend fueled by insiders and price momentum.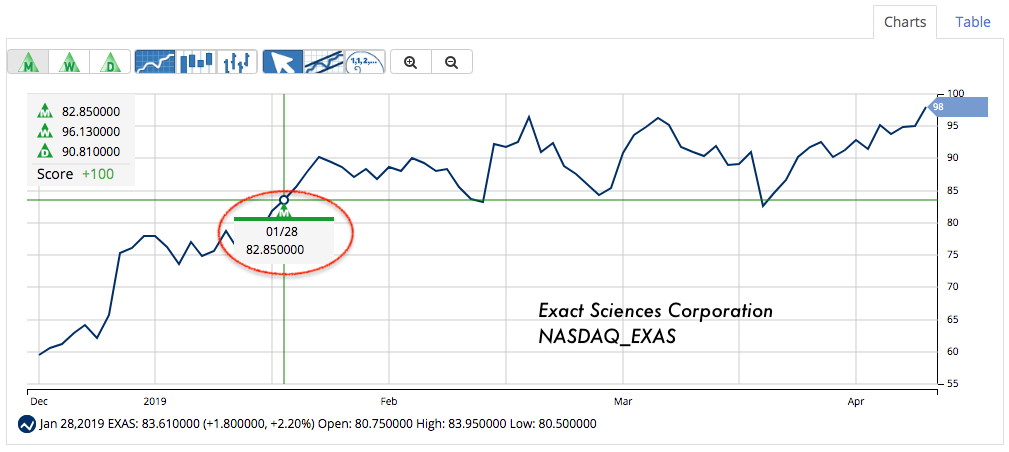 Members received a green long-term entry signal on 1/28/19 at $82.85. Since then, EXAS has moved up the chart. As of the close on 4/16/19, EXAS is trading at $95.21 up $12.36 (14.9%) since our signal.

While this upward trend remains strong, MarketClub members are waiting for a new Trade Triangle signal to exit out of this position.
Not a member? Join MarketClub now to get signals and alerts for EXAS as well as 300K more stocks, futures, ETFs, forex, or mutual funds markets.