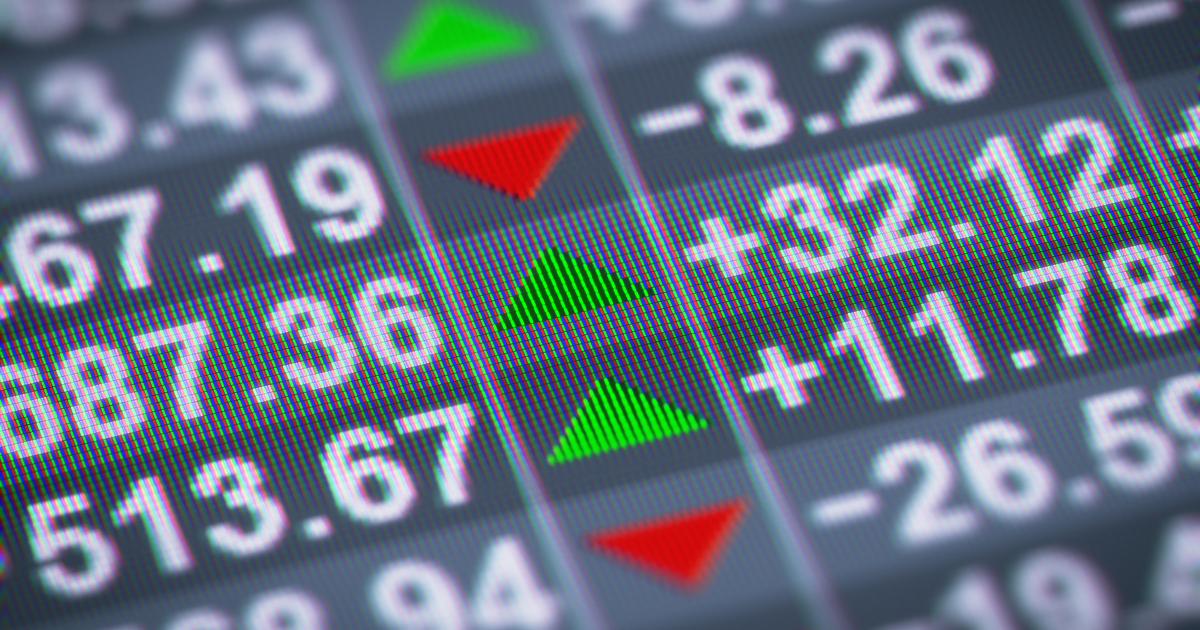 Some stocks are obvious growth plays, while others scream value. But sometimes, value and growth can be found in the same stock – the perfect combination for bigger profits.
One small-cap technology play combines growth and value into one "can't-miss opportunity" for any investor.
An Innovative Tech Company Ready to Take Off
Silicon Motion Technology Corporation (SIMO) is a $1.5 billion diversified electronics company that designs and manufactures NAND flash controller integrated circuits and RF integrated circuits for mobile devices. The company is one of the largest memory device sellers in the world by revenues.
The company reported a 4th quarter earnings beat of $0.83 per share. This just came in a hair over analysts' expectations of $0.82 per share. Revenues came in line with expectations at $123.4 million. For the full year, EPS results came in slightly above estimates at $3.41 per share versus $3.39 per share.
The industry shift towards SSD controllers could be a big catalyst for the company. SIMO has been moving more in that direction with recent acquisitions such as Shannon Systems in 2015 – a company with a large SSD presence in China. New production and a larger market share could be a huge boost to SIMO's bottom line over the next few years.
Fundamental Strength
The stock trades cheaply for a technology growth play at just 13 times earnings. This compares to the industry average of 25 times earnings. The high long-term EPS growth rate of 24% gives the stock an incredibly low PEG ratio of less than 1 as well – a strong sign that the stock may be undervalued.
Unlike most technology stocks, SIMO comes with a respectable 2.80% dividend yield giving investors plenty of downside protection. SIMO also carries no long-term debt obligations and only $138 million in total liabilities while cash holdings total about $285 million.
Technical Power for This Small-Cap Technology Play
The stock chart is showing investors some signals for growing momentum. The shorter 20-day SMA crosses over the 90-day SMA in mid-February. While the stock seemed to trade at a stable level for most of March and April, the stock price has shown some acceleration in buying activity and now trades above both SMAs.
The Bottom Line
Based on SIMO's full-year EPS estimates, this stock should be fairly valued at around $60 per share. This is a staggering gain of nearly 40% from its current price level. Investors looking for a strong growth stock at value stock prices need look no further than SIMO for their portfolio.
The above analysis provided by Daniel Cross, professional trader and financial writer.
What Does MarketClub Say?
MarketClub's technology is detecting some weakness for SIMO. With a -60 score, MarketClub members would be sitting out of this stock waiting for our proprietary tools to pick up on momentum.

How To Jump On SIMO's Potential Move
MarketClub members have some powerful tools to help them catch SIMO as it moves towards the correct valuation that Mr. Cross has identified.
Member can add SIMO to their watch portfolio and then set an alert to warn them if the Chart Analysis moves into positive territory.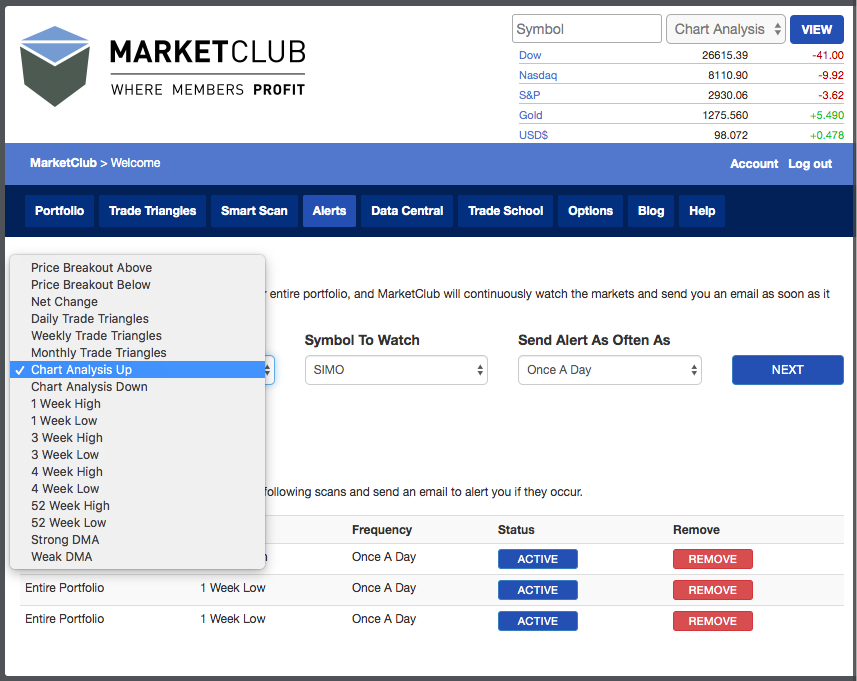 When it's time to move on SIMO, you'll know it!
Not a member? Don't miss SIMO's move – begin your 30-day trial to MarketClub right now.
Get signals, alerts, and ratings for over 300K stocks, futures, forex, ETFs, and mutual fund markets!