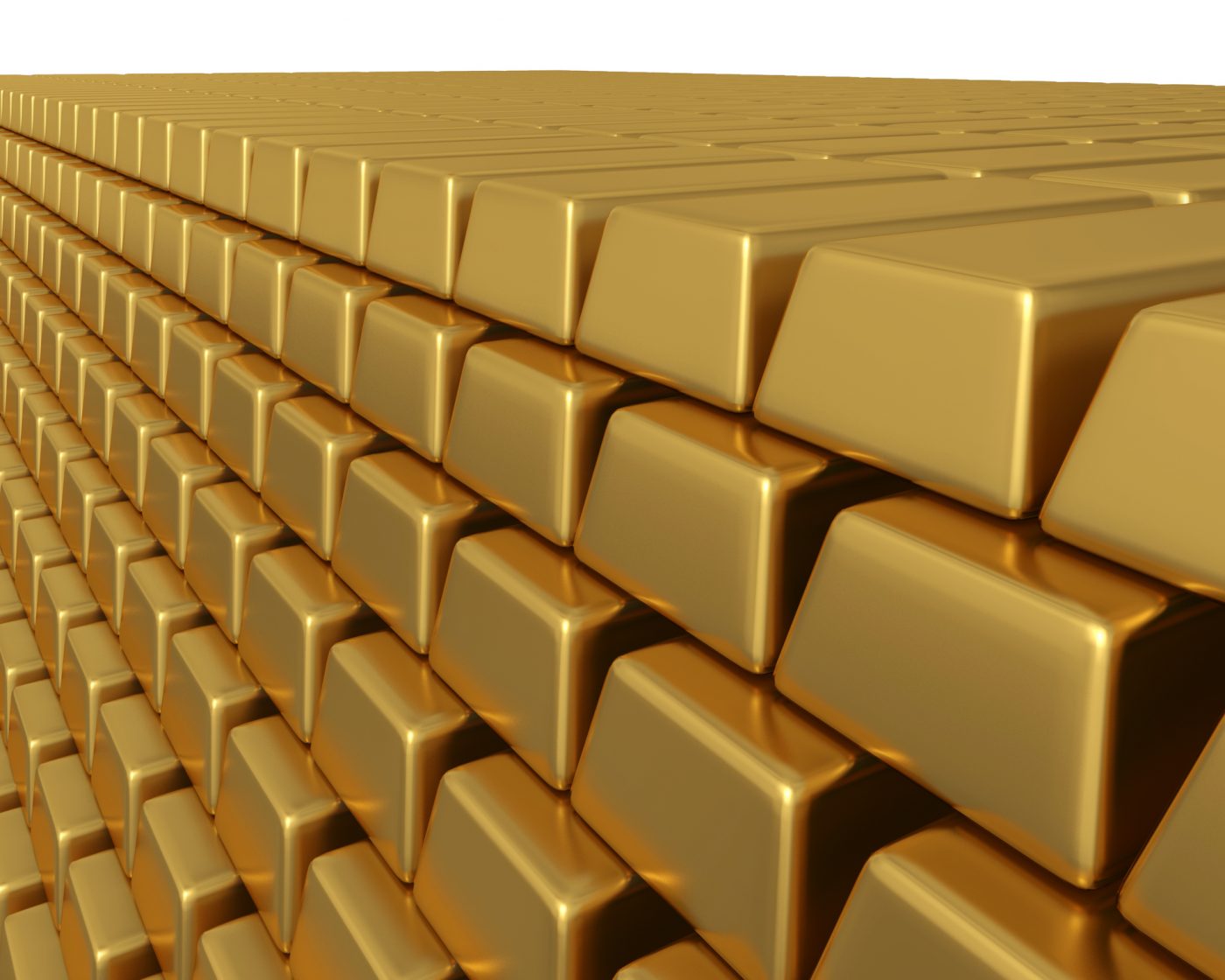 When investors think of safe-haven assets, there are usually a few common industries that come up – consumer staples, utilities, and gold.
Gold is often thought of as a safe-haven asset because of its wealth preservation ability. It will hold its value regardless of currency fluctuations or changes in stock values.
A turbulent market means higher volatility and the possibility of a trade war with China compounds investor anxiety. A golden opportunity awaits investors with one stock that is showing investors that it's finally ready to make a move higher.
A Best in Breed Gold Mining Company and Portfolio Defender
Newmont Goldcorp Corporation (NEM) is a $25 billion gold mining behemoth that recently merged Newmont Mining with Goldcorp. Once the merger is complete, the company stands to be the largest producer of gold in the world.
The company reported a first-quarter earnings beat of $0.33 per share compared to the analysts' estimates of $0.27 per share. All-in sustaining costs dropped as well from $943 per ounce to $907 per ounce.
One of the most important metrics for gold mining companies is its all-in cost of production. Gold is trading just above the $1,300 mark right now at $1,301.30 per ounce which means gold miners need to have production costs under that mark in order to stay profitable. Newmont takes the number #1 spot for lowest production costs at $935 an ounce as of the first quarter.
Newmont's stock was upgraded in April by TD Securities from a "hold" recommendation to a "buy" as well indicating to investors that Wall Street is already starting to pay attention to Newmont's value.
Fundamentally Solid Ground
The stock trades cheaply at 23 times earnings compared to the industry average of 54 times earnings. The long-term EPS growth rate of 13% gives the stock a PEG ratio of less than 2. Ths is a sign to investors that the stock may currently be in value territory. The stock comes with a decent 1.80% dividend yield as well, helping protect investors from strong downside movements.
Technically Turning a Corner
Newmont's chart shows a stock that has been on the decline over the past nine months or so. The shorter-term 20-day SMA is below the 90-day SMA correlating with a slump in the stock price. But taking a closer look reveals that the trough appears to have bottomed, with all the bearish momentum lost in the stock. With the selling pressure gone, any buying activity should trigger some positive momentum moving forward.
The Bottom Line
Based on Newmont's full-year EPS estimates, this stock should be fairly valued at around $41 per share. That's a staggering 32% gain from its current price range. With market turbulence, this classic safety play could be the best safe-haven stock for investors to hide and protect their portfolio.
The above analysis provided by Daniel Cross, professional trader and financial writer.
---
What Does MarketClub Say?
MarketClub is still detecting a strong downtrend for Newmont (NEM) with all of our Trade Triangles pointing in the downward direction.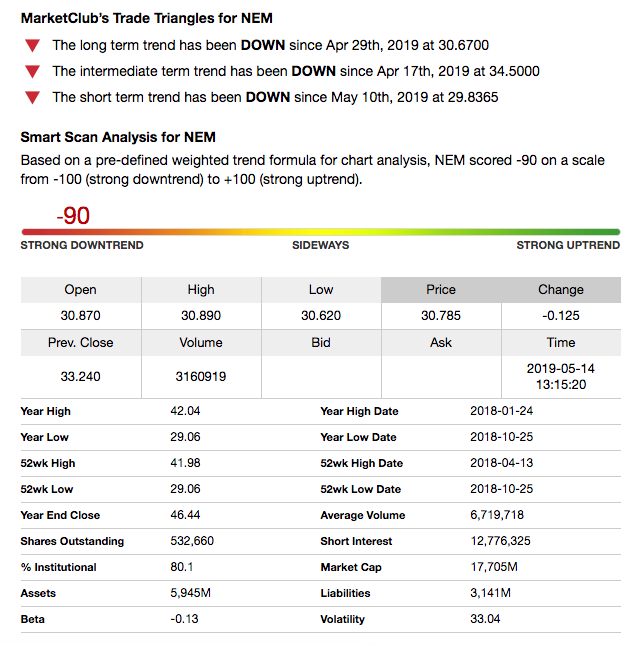 MarketClub members using the long-term and intermediate-term strategy would be in a short position or would be sitting out waiting for this trend to reverse.
Want to see the next signal for the safe-haven stock – NEM?