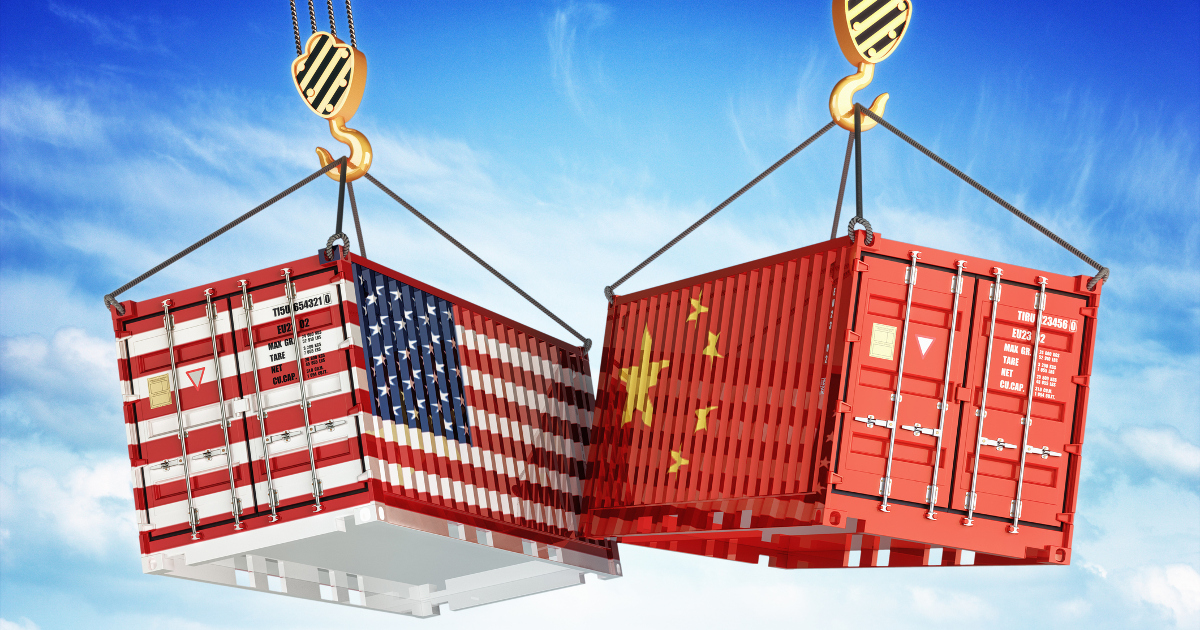 The markets have reacted wildly on the back of Trump's trade war threat with the averages dropping fast and then regaining ground just as quickly. With all the increased volatility being added to the markets right now, investors looking for a safe haven need look no further for protection than this REIT.
For one US-based company, the threat of trade wars doesn't impact its bottom line, giving investors the perfect play on domestic growth.
A Fast Growing REIT with Big Plans for the Future
CubeSmart (CUBE) is a $6 billion specialty industrial REIT known for its ubiquitous self-storage unit facilities. It's listed as the 4th largest self-storage company in the US with more than 490 locations in 32 states.
The company reported 1st quarter earnings of $0.19 per share – in line with analysts' expectations. Same-store net operating income rose 2.6% year-over-year while occupancy rates averaged around 91.5% for the quarter. Management issued a slight EPS guidance bump following the report with a range of $1.65 to $1.69 per share.
While Wall Street is watching the politics of trade wars and potential tariffs unfold, CubeSmart's business of self-storage units and real estate investment is well insulated from international risks. As a REIT, investors get further protection in the form of consistent dividends and a stable income base. Raymond James upgraded the stock rating in March from "market perform" to "outperform." This gives investors a heads up that not all of Wall Street is ignoring this stock's potential.
Fundamental Stock Analysis of CUBE
The stock is trading at 39 times earnings – well above the average P/E for the S&P 500. However, this well under the industry average of 60 times earnings. The long-term EPS growth rate of 48% puts the P/E in perspective giving the stock a price-to-earnings-to-growth ratio of less than 1 – a signal to investors that the stock may still be undervalued.
One of the most appealing things about a REIT is the dividend. CubeSmart currently offers a dividend yield of 3.95%. This dividend yield is well in excess of the current 10-year treasury's 2.45% yield at the moment. Since a REIT is required to pay out at least 90% of its earnings in dividends, investors can rest assured that dividend payouts will keep coming.
Technical Analysis of CUBE
Based on CubeSmart's stock chart, there's a clear momentum pattern developing. It's trading close to a 52-week high. Plus it's trending higher based on the separation between the 20-day SMA and 90-day SMA. With steady volume behind the climb, it seems safe to say that the bullishness in the stock is genuine and not just a product of buying activity.
The Bottom Line
Based on CubeSmart's full-year EPS estimates, this stock should be fairly valued at around $38 per share – a gain of more than 17% from its current price point. Investors looking for a domestic stock play to hedge against tariff concerns get both international risk protection as well as a great dividend-paying defensive stock in CubeSmart.
The above analysis for CUBE was provided by Daniel Cross, professional trader and financial writer.
---
What Does MarketClub Say?
MarketClub's technology is detecting near-term weakness, but the market remains in the confines of a longer-term and stable uptrend.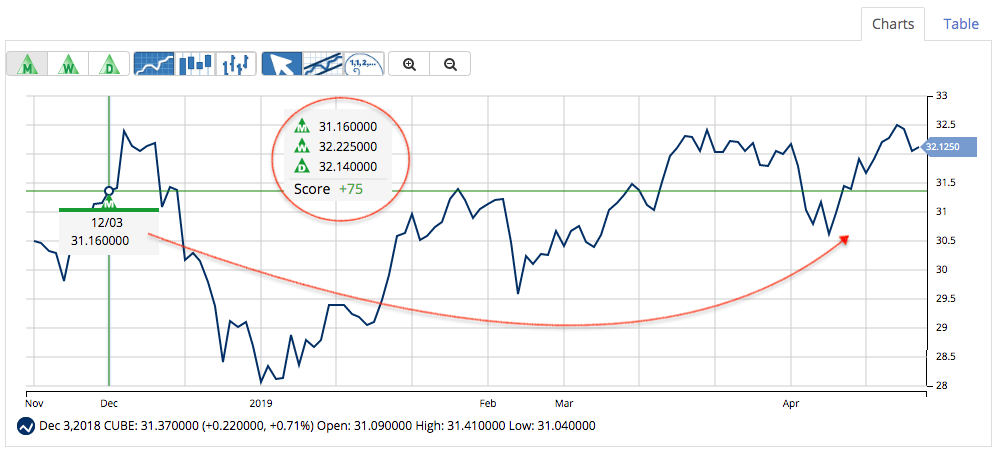 While long-term traders would still be in a long position as of 12/3/18 at $31.26, members would be cautious of further weakening indicated by a change in the score.
What to do now?
Members in a long position for CUBE would let MarketClub do the hard work. Our technology will constantly scan for momentum changes.
Members would simply set their trade alert for CUBE and sit back.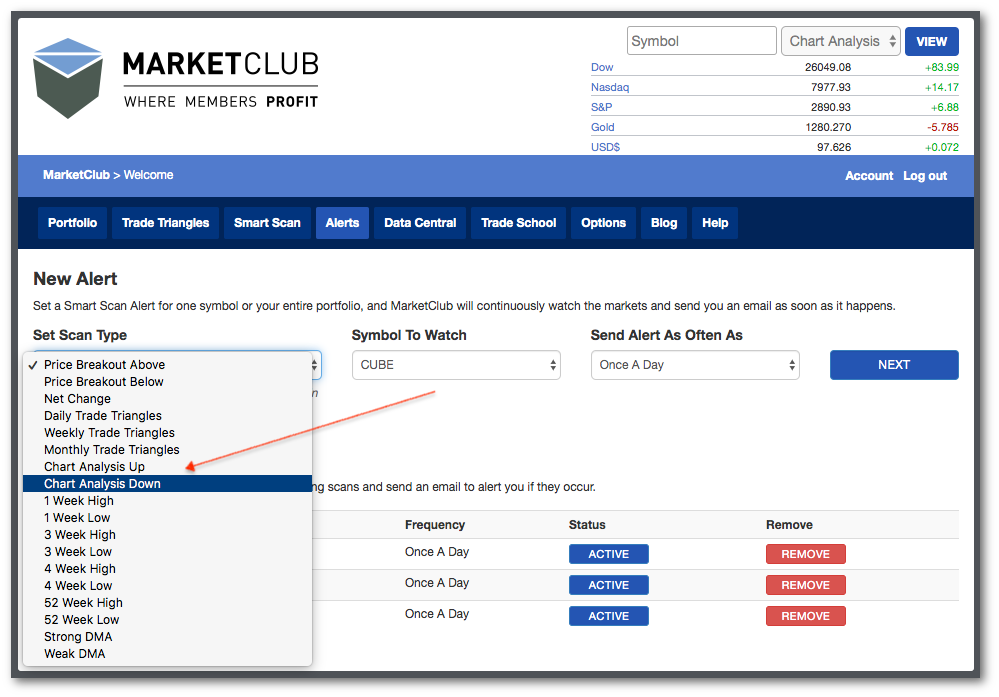 Not a MarketClub member? Don't miss CUBE's next signal – begin your 30-day trial to MarketClub right now.
Get signals, alerts, and ratings for over 350K stocks, futures, forex, ETFs, and mutual fund markets!