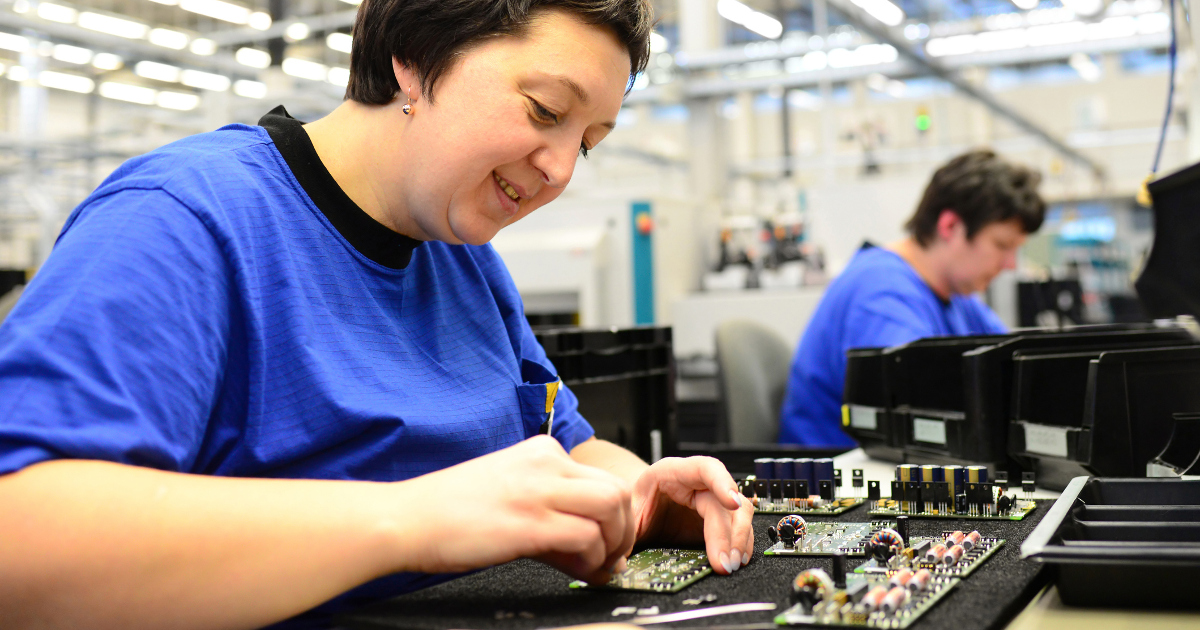 When it comes to growth stocks, there's no better sector than technology.
This innovative sector has been responsible for a paradigm shift in the way business is conducted and impacts every other sector of the global economy. And, because technology is an ever-changing industry, companies that survive need to be able to grow quickly and adapt to whatever the market requires.
One undervalued chipmaker is in position for outsized growth in a market with increasing demand, giving investors an opportunity for large profits.
A Best in Breed Chipmaker Soaring Higher
Micron Technology Inc. (MU) is a $27 billion semiconductor and memory chip manufacturing company based in Idaho. The company has operations in 18 countries and specializes in various memory chip products.
The company reported higher-than-expected numbers for the 3rd quarter at $1.05 per share compared to the consensus estimate of $0.79 per share. Sales revenue came in high as well at $4.79 billion versus $4.66 billion. Following the beat, shares jumped as investors started to take note of the company's potential.
Market experts have predicted a rise in NAND memory chips with the inventory of computer memory devices falling faster than what is being produced. This catalyst should help propel further growth and sustain it over the next few years with Micron's niche market share and recognizable brands.
The stock was upgraded on Monday by Goldman from a "neutral" to "buy" recommendation and a price target range between $40 and $56 per share.
Fundamental Analysis for MU
For a growth stock, it trades at a low multiple of just 6 times earnings. Given its long-term estimated EPS growth rate of nearly 40%, this stock looks undervalued by a large margin. It also carries a relatively low debt load giving it plenty of room for acquisitions or mergers in the future.
Technical Analysis for MU
Micron's chart is showing some strong bullish signs for investors right now. The 20-day SMA recently crossed over the longer 90-day SMA sending the stock on an upward trajectory. The large upswing has also coincided with larger-than-average buying volumes. The stock has been soaring so far, up 48% year-to-date. However, MU appears ready to continue its climb higher over the next 12 months.
The Bottom Line
Based on Micron's full-year EPS estimates, this stock should be fairly valued at around $55 per share – a gain of more than 17% from its current price point. Investors looking for high growth in an undervalued stock need look no further than Micron Technology.
The above analysis of MU was provided by Daniel Cross, professional trader and financial writer.
---
MarketClub's Analysis for MU
MarketClub's scanning and Trade Triangle technology agree that Micron Technology Inc. (MU) is in a strong uptrend.
With a Chart Analysis Score of +100 and green Trade Triangles for all time frames, our members would be in a long position for MU.

Following the long-term strategy, MarketClub members would have entered MU on 7/15/19 at $44.86. They would be looking at a $2.70/share (6%.) gain as of today's price action.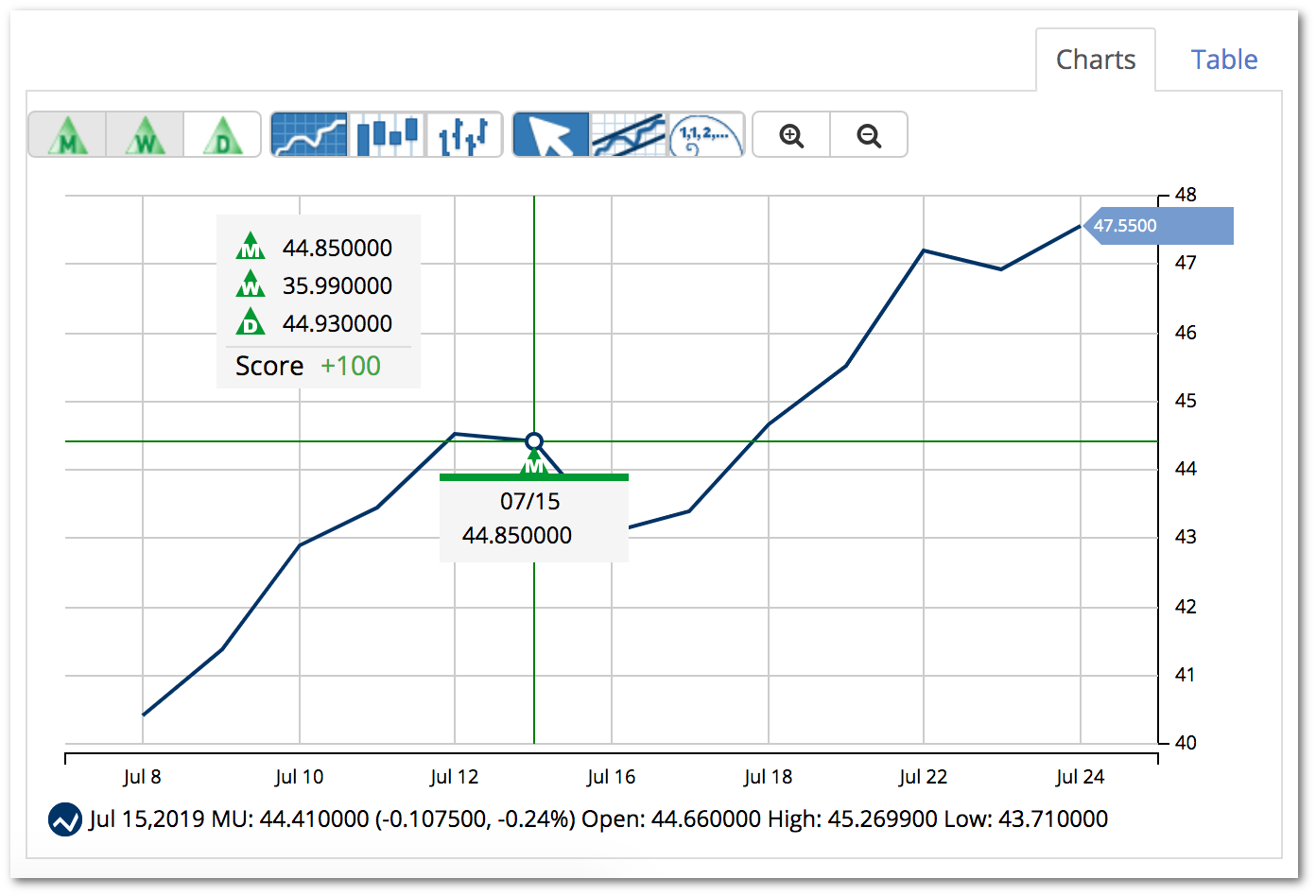 While MarketClub believes that MU is still in a solid uptrend, the market could change quickly.
Join MarketClub and let us monitor MU for you. Our alerts can tell you when the momentum or trend direction shifts, and when a new Trade Triangle signals an exit from this long position.
Join MarketClub right now to see the signals for MU and over 350K additional stocks, ETFs, futures, precious metals, and mutual funds markets.