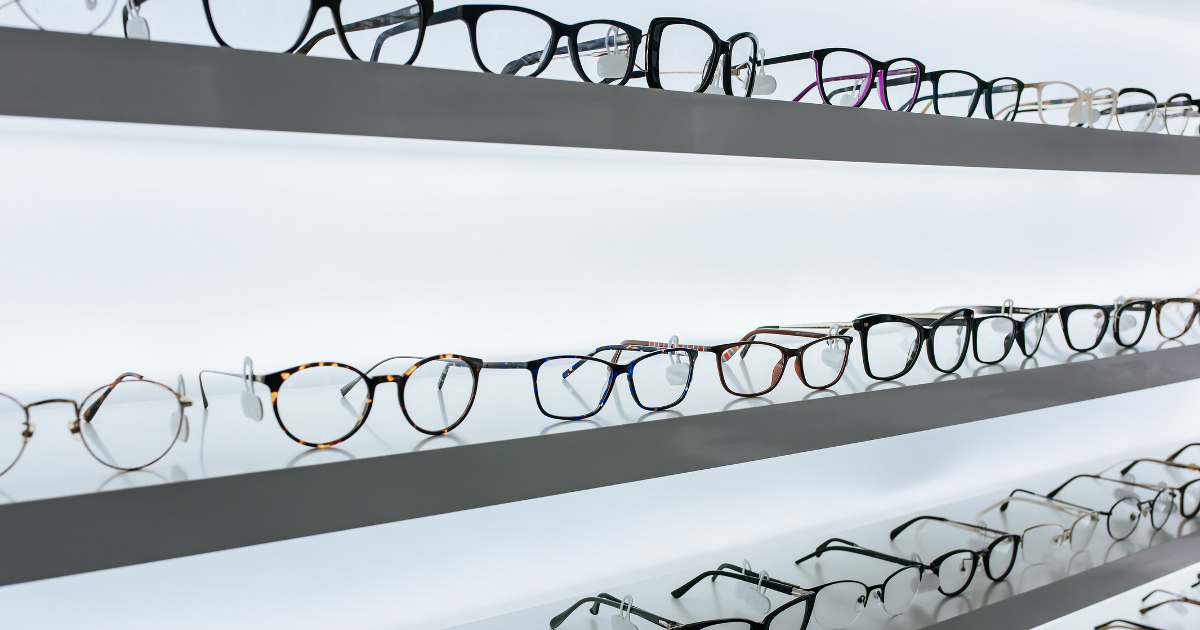 When investors think of healthcare plays, they usually think of defensive dividend-paying stocks.
A high P/E and large growth prospects are usually reserved for sectors like technology – but for one healthcare company, growth and a niche business makes for a potential breakout stock pick.
Investors can take advantage of this company's ability to provide high growth as well as a defensive business to achieve gains at a much lower risk than other growth stocks in the market.
An Amalgamated Healthcare Giant with Lion's Share of the Market
National Vision Holdings (EYE) is a $2.3 billion niche healthcare company that specializes in eye care and other vision-related needs. Under the company umbrella are recognizable brands such as America's Best Contacts and Eyeglasses, Eyeglass World, and Vision Center in Wal-mart locations.
The company reported a slight miss for the second quarter at $0.20 per share compared to analysts' estimates of $0.21 per share. However, revenues rose 11.4% year-over-year to $429.5 million.
See a full technical trend report for National Vision Holdings (EYE) – View Free Report
The stock was upgraded by Loop Capital earlier this month from a "hold" to "buy" recommendation along with a price target range of $30 to $37 per share, following behind Goldman's "buy" recommendation last month.
Catalysts for National Vision include minimal exposure to tariffs, a defensive recession-proof business, and a model that allows for a plethora of new store openings and increased same-store sales numbers.
Fundamental Analysis of EYE
The stock trades at around 40 times earnings making it a growth stock rather than a value stock – not usually what investors think of in a healthcare play.
Impressively, the stock also comes with a relatively low price-to-book ratio of 2.70. This indicates that the company is still growing into its full value.
Unlike most healthcare plays, National Vision's stock doesn't come with a dividend, sacrificing income disbursement for investments in new store openings and acquisitions.
Technical Analysis of EYE
A look at the stock chart seems to indicate a few mixed signals.
While the 20-day SMA is still currently trading above the longer 90-day SMA, a sign of bullish momentum, the lines are close to crossing over. However, the recent dip has taken place on lower-than-average volume which could allow investors to buy while the stock is in a lull.
See MarketClub's Trend Rating for EYE
The Bottom Line
Based on National Vision's full-year EPS estimates, this stock should be fairly valued at around $36 per share – a staggering gain of about 33% from its current trading range.
If you're looking for a dichotomous play that combines both defense and growth, look no further than National Vision Holdings.
The above analysis of EYE was provided by Daniel Cross, professional trader and financial writer.
---
What Does MarketClub Say?
As Mr. Cross said, the signals are a bit mixed for EYE. With a chart analysis score of -65, price action is choppy and a firm trend has yet to be established.
This can change quickly. Be the first to know when EYE move into a real trend.
Request our free, daily trend report for EYE and we'll make sure you know when the technical signs align for a bullish or bearish trend.