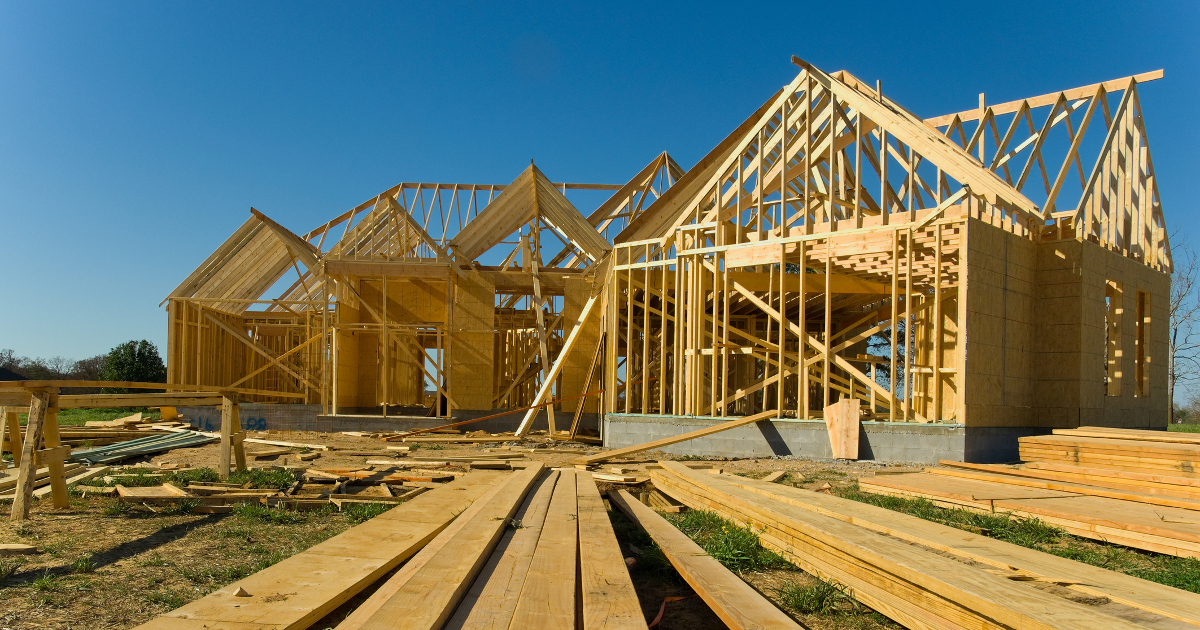 The stock market trends up and down on a regular basis. However, it doesn't mean that every sector follows along with that trend.
There's ALWAYS a bull market somewhere – investors just have to know where to look.
Real estate is a sector that is seeing a revival and could be stoked to go even higher once interest rates fall. For one residential home builder, a resurgent market is a gateway that leads to big profits for investors.
A Name-Brand Company That's Looking to Grow
KB Home (KBH) is a $2.7 billion residential construction company that has built more than 550,000 homes since it was founded and primarily targets first-time homeowners.
The company reported a 28% earnings beat for the 2nd quarter of $0.51 per share compared to the analysts' estimates of $0.40 per share. With the 3rd quarter report set to be released next week, investors may be able to jump in before the stock moves.
The primary catalyst for driving KB Home's stock higher is lower interest rates. As rates drop, the real estate sector tends to see uplift as consumers take advantage of the opportunity.
The real estate market has seen a strong performance this past summer and appears to be looking ahead to double-digit growth going into 2020.
Two analytical firms, Seaport Global Securities and SunTrust, initiated coverage on the stock in August. Both firms gave a "buy" recommendation. A price target of $37 was included in Seaport's report as well – a potential gain of more than 23% from where it is currently trading.
Fundamental Analysis for KBH
The stock trades cheaply at just 11 times earnings – less than the industry average of 12 times earnings and well under the S&P 500 average P/E of 29 times earnings.
With a staggering EPS growth rate of 32%, this stock has a PEG ratio of under 1 and is flashing strong undervalued signals to investors. A dividend yield of 1.20% gives the stock some measure of defense against strong downside movements as well.
Technical Analysis for KBH
The chart for KB Home shows a clear upward trend.
The shorter 20-day SMA is above the longer 90-day SMA, and the gap between the two keeps growing. This growing gap is a strong sign that bullish momentum is building.
With the stock trading higher than both SMAs, this stock could see a large spike next week after earnings are reported.
The Bottom Line
Based on KB Home's full-year EPS estimates, this stock should be fairly valued at around $34 per share – a gain of about 13% from its current trading range.
The markets may be flashing conflicting signals to investors about whether or not a recession is near. However, KB Home is quietly undergoing a bull market, giving savvy investors a chance to recession-proof their portfolio without taking on excess risk.
The above analysis of KBH was provided by Daniel Cross, professional trader and financial writer.
---
What Does MarketClub Say About KBH?
A full MarketClub analysis agrees the KB Home (KBH) is in a firm and steady uptrend. With a score of +100, KBH has short, intermediate, and long-term trend strength.
Long-term MarketClub members received a green monthly Trade Triangle on 2/12/19 at $22.43.  The members who entered on this signal have been riding a long position ever since.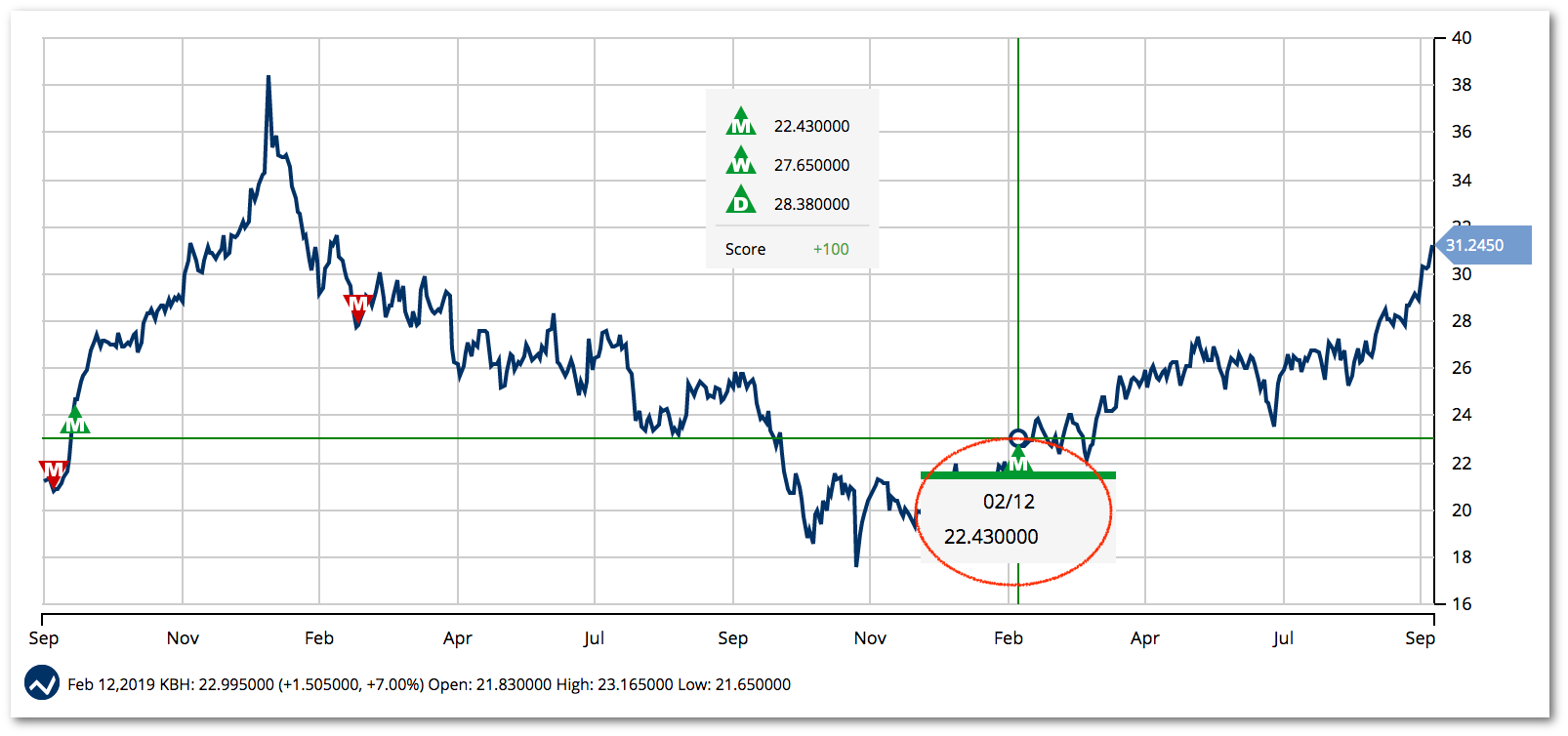 As of the close on 9/17/19, members would be looking at gains of more than 39%.
If traders enter KB Home, they would NEED to know when this trend begins to cool and correct.
MarketClub members can add KBH to a watch list or set an alert to monitor changes to the Chart Analysis Score. Furthermore, they'll receive alerts as soon as a new exit signal is triggered.
Want the next signal for KB Home (KBH)? Join MarketClub now and you'll have access to entry and exit signals for over 350K markets during your 30-day trial!