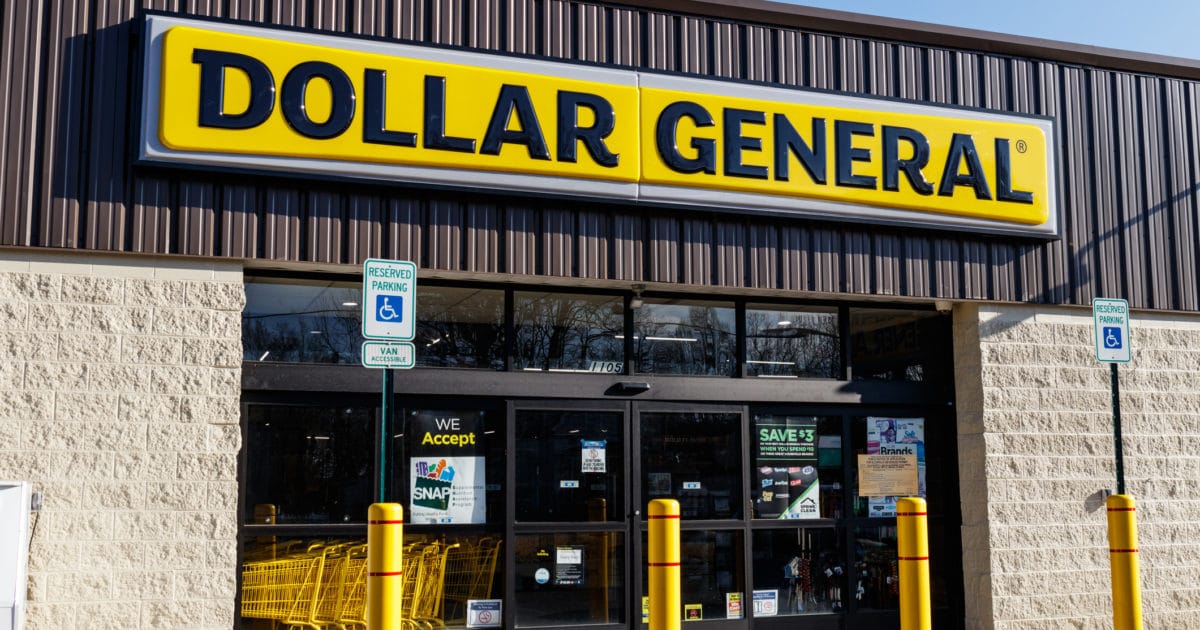 Dollar General Corporation (DG), one of the largest discount retailers in the US, has just triggered a new MarketClub buy signal and traders should take notice.
Dollar General has big plans to expand its workforce in FY 2020. The company expects to add more than 8,000 employees through store and distribution center growth.
In the last 5 years, DG has added almost 40K jobs, growing from 105,000 employees in February 2015 to more than 143,000 employees in 2020.
While the December 2019 report showed a drop in earnings growth from 14% to 8%, revenue moved higher by a percentage point. The company is expected to release the next round of numbers towards the middle of March 2020.
The discount retail chain earns the #1 rank among its peers in the Retail-Discount and Variety industry group. Five Below (FIVE) and Grocery Outlet (GO) are also among the sector's highest-rated stocks.

New Buy Signal for Dollar General Corporation (DG)
With over 80 years serving customers, Dollar General Corporation has been on a mission to save its customers both time and money. The store supplies items like pantry goods, snacks, health and beauty aids, cleaning supplies, basic apparel, housewares and seasonal items.
As of November 1, 2019, Dollar General operates over 16K stores in 44 states. In addition to its private-brand label, Dollar General sells products from America's most-trusted manufacturers such as Clorox, Energizer, Procter & Gamble, Hanes, Coca-Cola, Mars, Unilever, Nestle, Kimberly-Clark, Kellogg's, General Mills, and PepsiCo.
A new entry signal triggered on Wednesday, February 19, 2020, when Dollar General Corporation (DG) reached $162.53/share.
MarketClub members could use this signal as an entry for a long-term position.
The last time Dollar General triggered an entry signal was on 2/12/2019 at $118.45. After this signal, DG began a long run to the upside that ended on 12/5/19 at $152.36.
Members following the Trade Triangle signals locked in a gain of $33.91/share (+28.6%).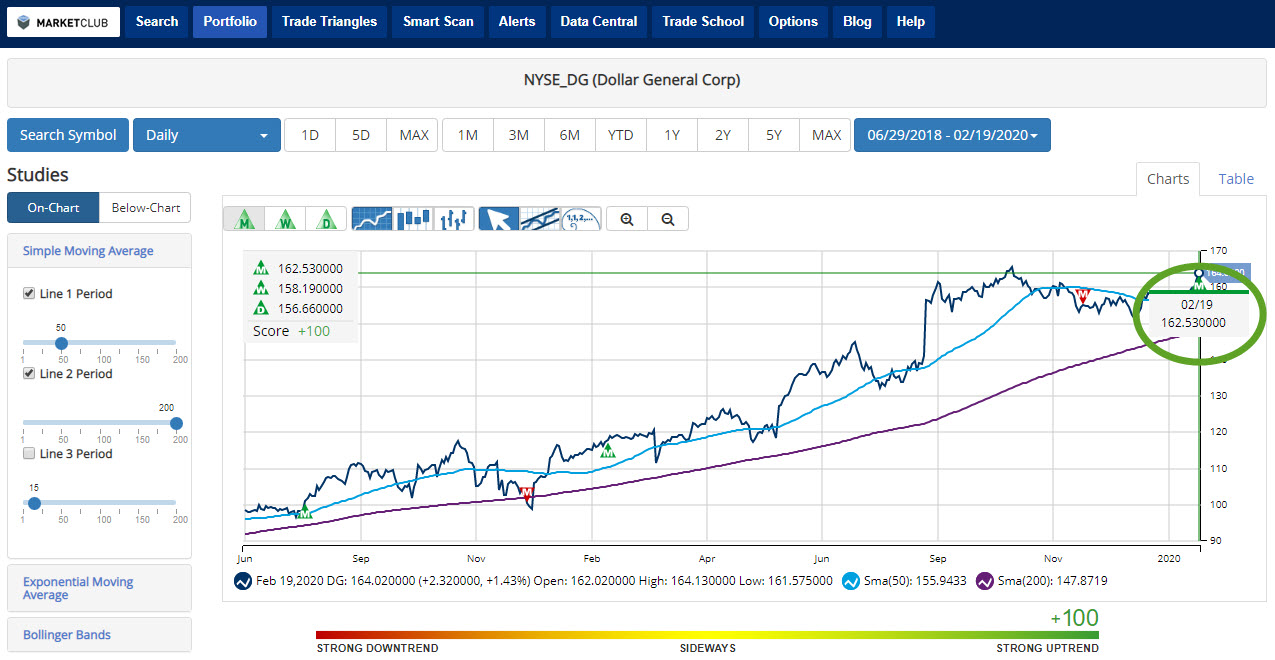 DG is showing a Chart Analysis Score of +100. This strong score suggests that this stock has technical support on all time frames and should continue its upward trend.
MarketClub members should look for a weakening score to suggest that DG has slowing momentum.
Grab Your Free Stock Analysis Report for DG
While Dollar General has yet to report to Wall Street, the stock's trend looks solid for this discount retail chain. But, like all trends, this won't last forever.
Does that mean you have to watch the chart for DG like a hawk? No! Let MarketCub's powerful analysis tools do that for you.
Request your free daily report for Dollar General Corporation (DG).  This report will share MarketClub's latest momentum score, the chart analysis outlook, and reversal warnings.