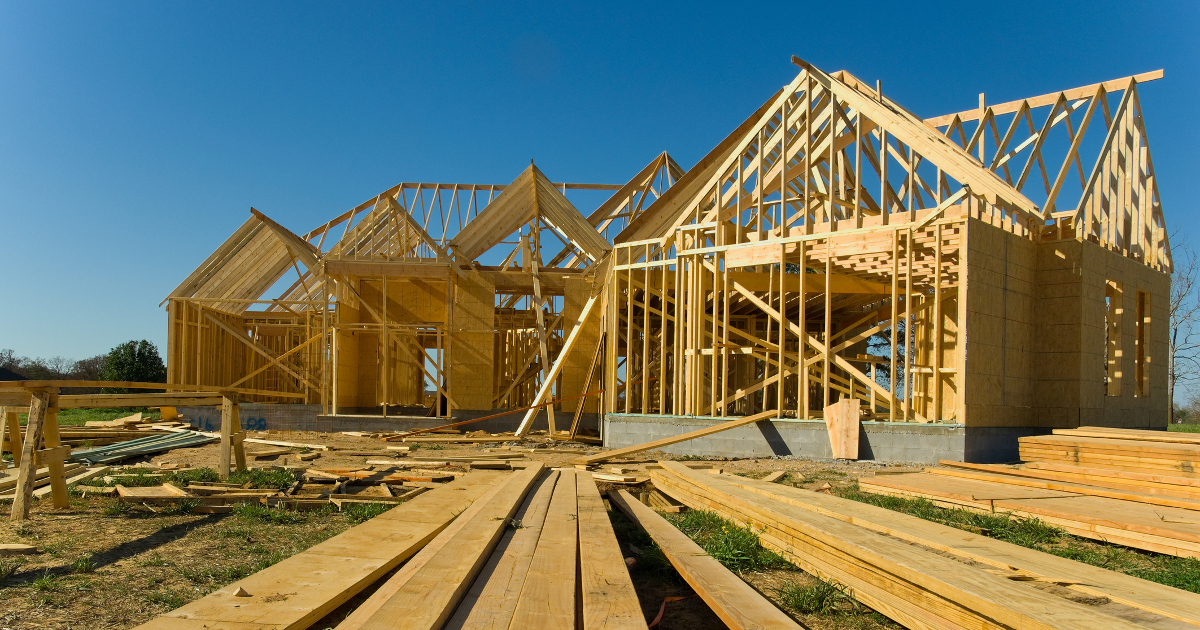 The markets dropped sharply during Monday's trading session as coronavirus fears drove selling pressure. Unsurprisingly, the biggest losers were those associated with travel like cruise ships and hotel chains. Defensive staples managed to eke out minimal gains.
It's not all bad news – the fear-based marketplace might actually be a boon for particular segments of the economy.
For this housing market company, the coronavirus scare may discount this stock's price, offering savvy investors a prime buying opportunity.
A Best-In-Breed House Renovation Retail Giant
Lowe's Companies (LOW) is a $95 billion home improvement conglomerate with more than 2,000 hardware and retail locations in the US and Canada. It is the second-largest hardware chain in the US behind The Home Depot, Inc. (HD).
The company reported an earnings beat for the 3rd quarter of $1.41 per share as opposed to the analysts' estimates of $1.35 per share. Gross profits were up 4.9% year-over-year while gross margins improved by 150 basis points to 32.4%. With the 4th quarter earnings set to be released mid-week, investors are anxious to see if the trend continues.
While the coronavirus may be putting investors on edge, one market that shouldn't be negatively impacted is housing. Not only is it a purely domestic play, but low borrowing costs and strong demand should also help this sector grow for the foreseeable future.
The Fundamental Aspect
The stock trades slightly cheaper than the industry average at 22 times earnings compared to 27 times earnings. The long-term EPS growth rate estimate of 15% gives it a PEG ratio of less than 2, signaling to investors that the stock may be undervalued.
The stock carries a decent 1.80% dividend yield as well, giving investors additional downside protection.
The Technical Aspect
Lowe's stock chart shows a general trend higher with smaller up and down fluctuations in-between. The shorter-term SMAs are trending above longer-term ones, reassuring investors that bullish momentum is driving the stock higher right now.
When looking at the candlesticks, a hammer signal can be seen with a small bullish candle and a long top wick, indicating that buying pressure in the stock is seeing a strong resurgence.
The Bottom Line
Based on Lowe's full-year EPS estimates, this stock should be fairly valued at around $138 per share – a gain of more than 12% from its current trading price.
For investors that want to buy a fundamentally sound stock when others are selling, Lowe's appears to be a strong opportunity that will add value to your portfolio.
The above analysis of CNK was provided to MarketClub by Daniel Cross, a professional trader and financial writer.
---
What Does MarketClub Say?
The analysis is mixed for LOW at the moment. With a Chart Analysis Score of +55, this stock movement has fallen out of a confined trend.
While Lowe's is up about 8% since MarketClub members received the last monthly Trade Triangle, it looks like the trend has cooled.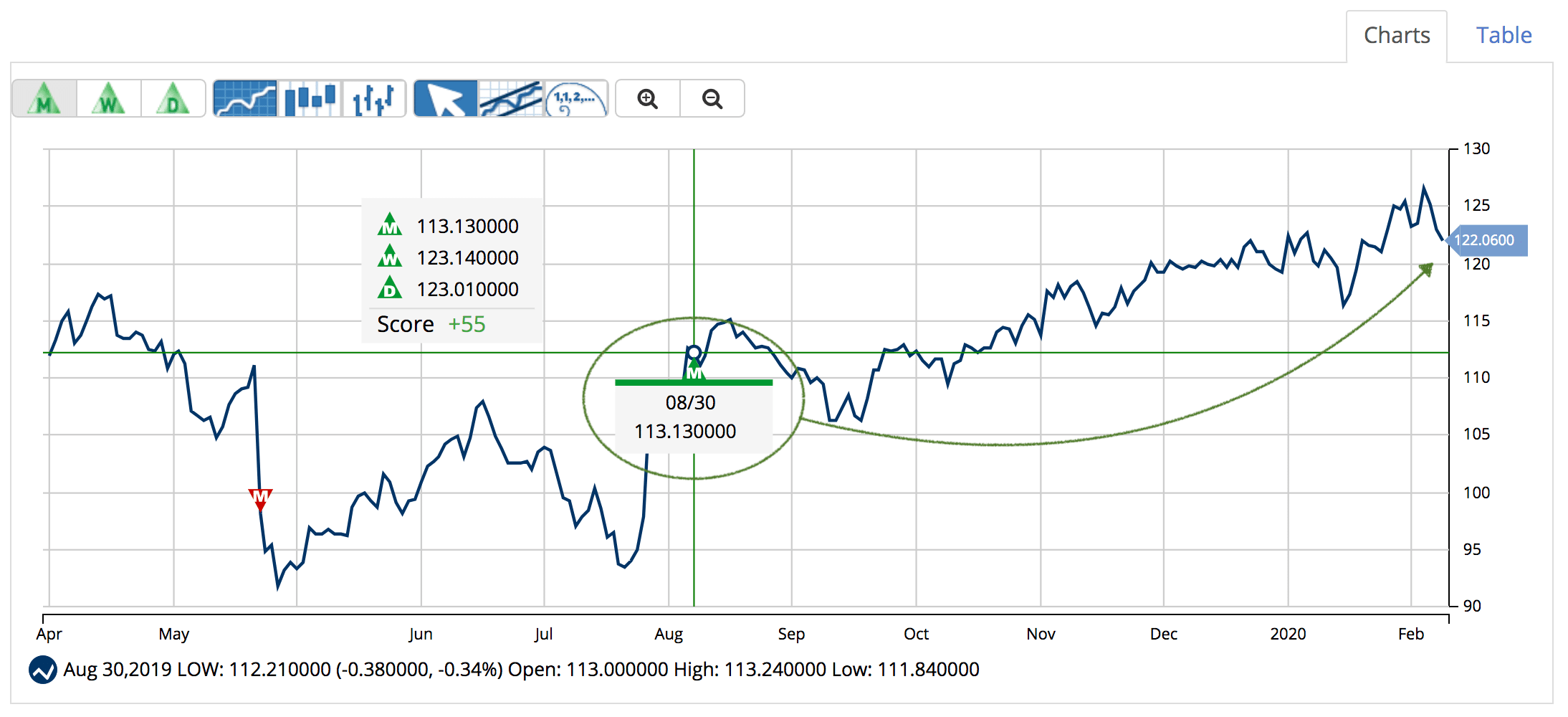 MarketClub members are looking for this trend score to strengthen before reentering a position in LOW.
By adding LOW to a portfolio watchlist and setting an alert, our technology will carefully monitor price movement and changes in trend for you.
Join MarketClub now to get a daily analysis, trade alerts, and scoring tools for LOW and 350K other markets.