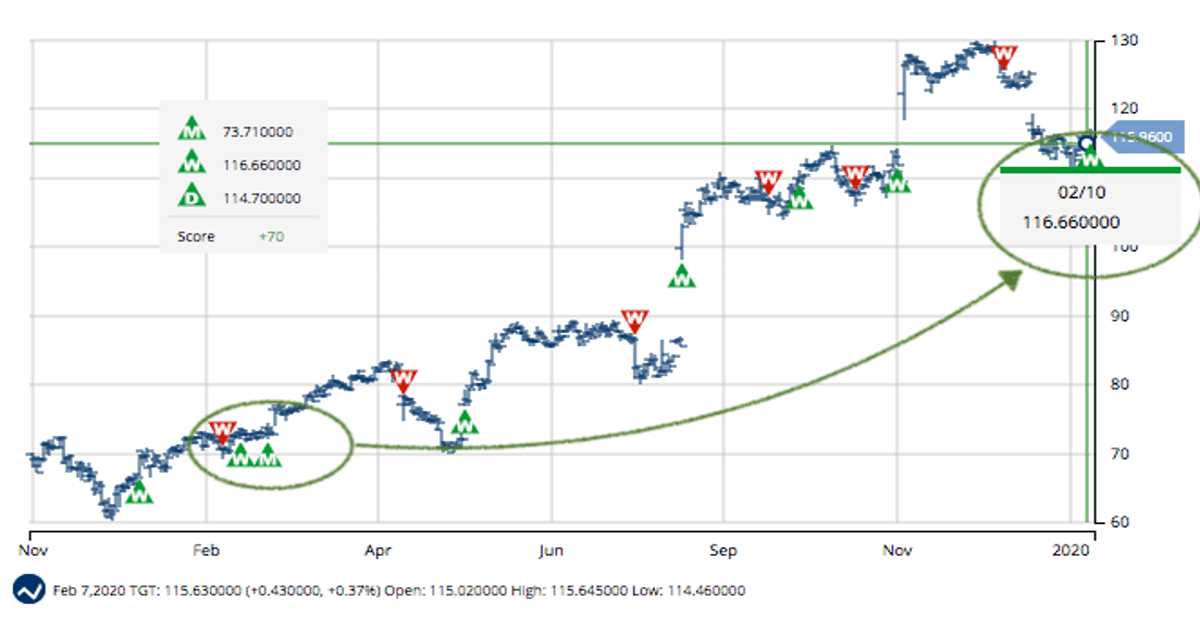 Despite some worrisome headlines, the markets are inching higher, taking some of the biggest names on Wall Street to new highs time and time again.
Our technology just reconfirmed bullish trends for a number of stocks, reminding MarketClub members that the upward trends are still intact for these investor favorites.
---
Rubicon Project, Inc. (RUBI)
This company provides technology solutions and custom platforms to automate digital advertising transactions for individual web properties and agencies.
Avg. Volume: 1,275,444
Market Cap: 574M
Smart Scan Score: +100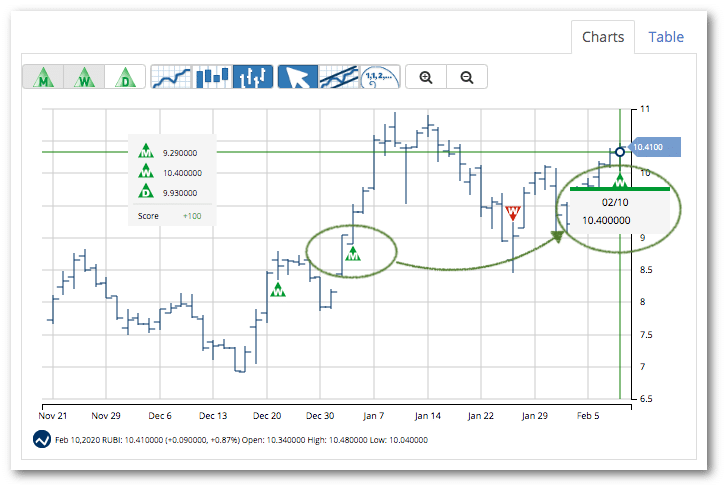 While RUBI has jumped $1.12/share (12%) since members received a monthly signal on 1/3/20 at $9.29, a new weekly signal confirms that this stock is steadily pushing up the chart.
---
Rite Aid Corp (RAD)
Rite Aid operates a chain of drug stores, selling prescription drugs as well as over-the-counter medicines and health and beauty products. The company also operates retail clinics with basic services such as screenings, immunizations, and basic physical exams.
Avg. Volume: 6,931,973
Market Cap: 779.7M
Smart Scan Score: +100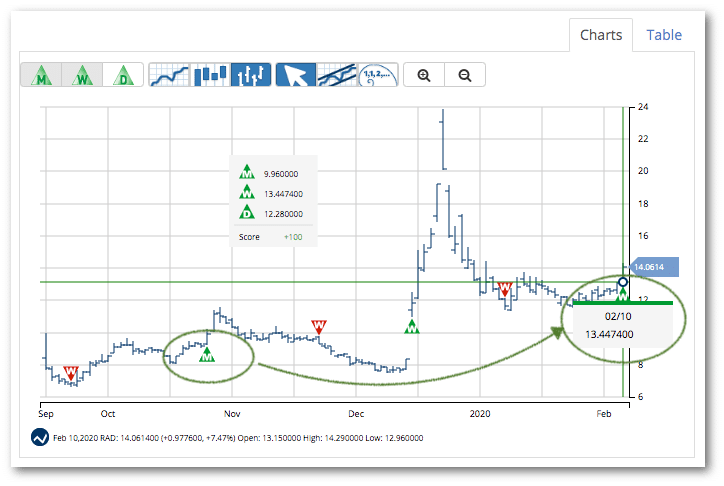 MarketClub members received a long-term buy signal on 11/1/19 at $9.96. Rite Aid has since climbed $4.10/share (41.4%).
A new weekly signal confirms that RAD remains in the confines of an uptrend.
---
Target Corp. (TGT)
Target is a general merchandise retailer operating in the United States. This company sells a wide variety of goods and operates numerous in-store amenities.
Avg. Volume: 5,570,145
Market Cap: 59.1B
Smart Scan Score: +70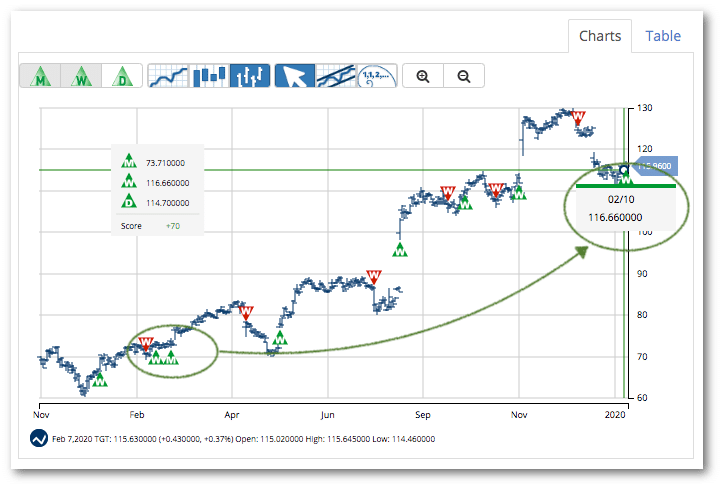 Target is up more than $42.25/share (57.3%) since MarketClub members received a long-term Trade Triangle. While investors may be worried that the swing is over for TGT, a new weekly signal confirms that the trend is still bullish for TGT.
---
Join MarketClub Now
Use our powerful scans tools to quickly and easily create lists of markets with new signals and reconfirmed trends. Begin Your MarketClub Trial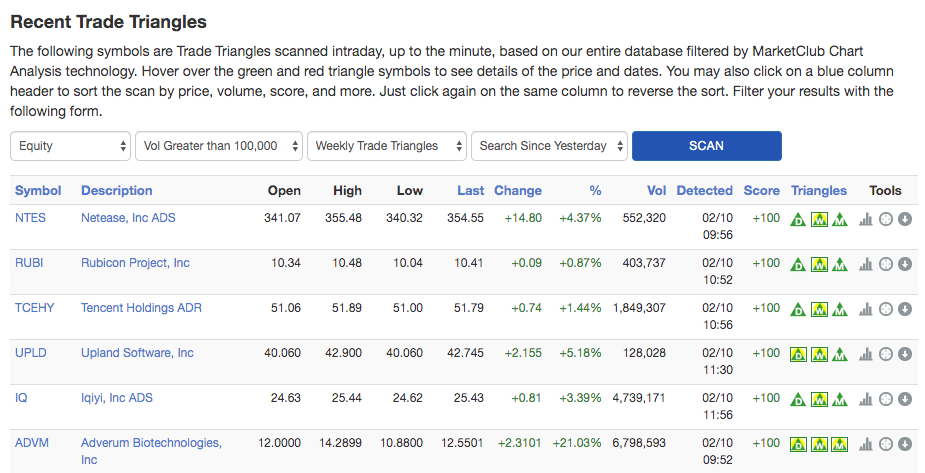 Catch the beginning of new swings and jump in on reaffirmed trends!
Start your MarketClub trial now and begin scanning for the next big move.