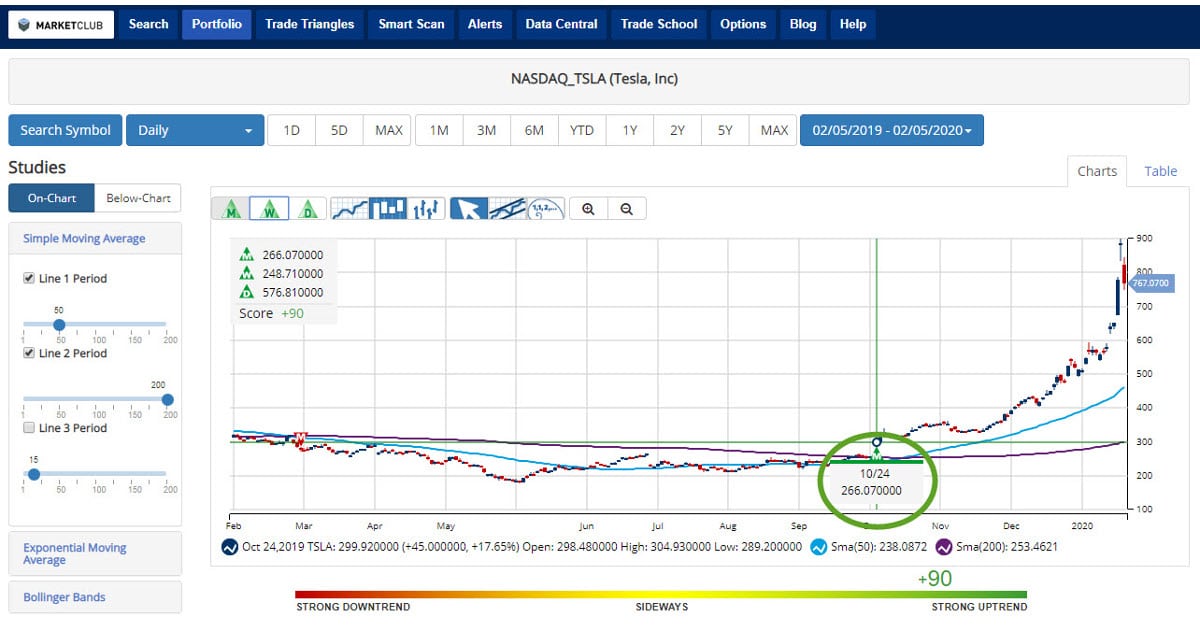 Let's be honest, taking profits can be one of the hardest things to do in trading.
There you are – your trades are making money and the thought of selling paralyzes you. Do you let them run or do you capture profit? If you sell, will you miss out on a move higher?
Look at Tesla Inc. (TSLA). Tesla's shares rocketed to a record price of $968.99, making massive moves over two trading sessions. TSLA jumped more than +264% since MarketClub members received a new entry signal on October 24, 2019, at $266.07.
TSLA is a prime example of why a trading plan with an exit strategy is so important.
Yesterday, a flurry of selling activity caused the stock to drop $103/share (12.6%). While this drop may have made some traders sweat, those with a trading plan may have used this dip as an opportunity to capture profits.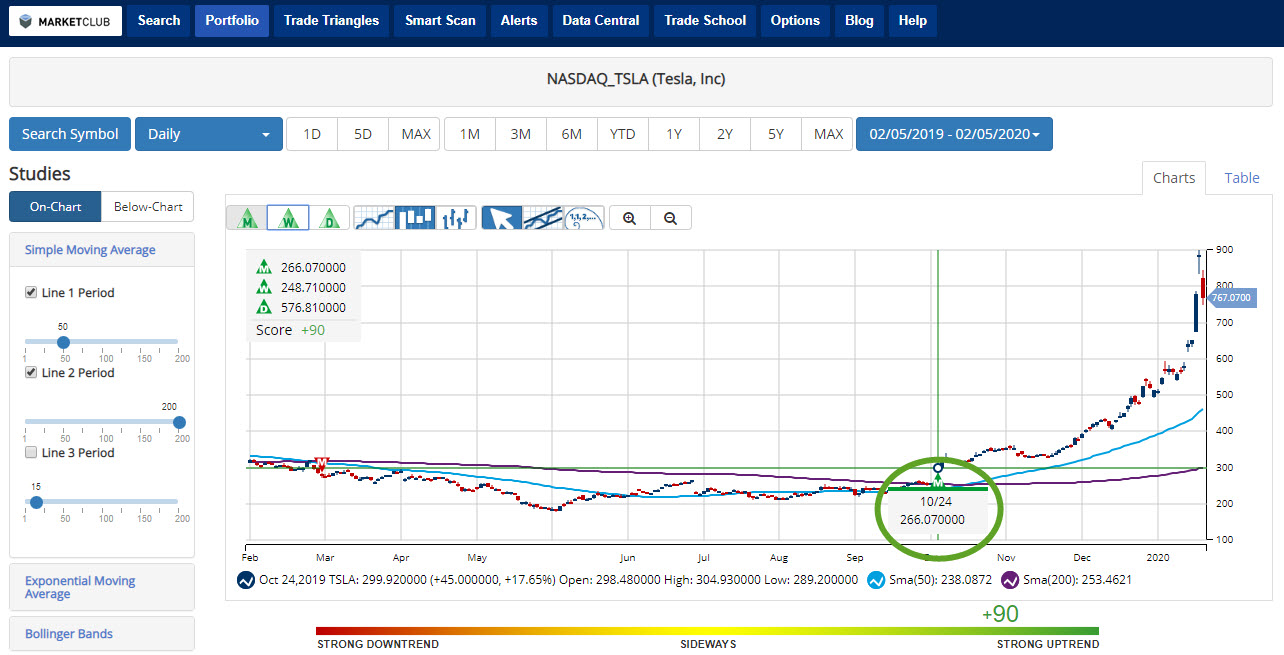 Your trading plan will allow you to get in and out of portfolio positions in a non-emotional way. You avoid decisions based on emotions, rumors, and sharp moves like what we saw for TLSA on February 5, 2020.
By creating a trading plan, you are setting yourself up emotionally to handle anything that happens in the market.
Creating a trading plan is very easy and you can do it in a matter of minutes.
5 Steps to Create Your Trading Plan
Here are the 5 Key Steps:
STEP 1: Write down your reasons for buying or selling a particular market.
STEP 2: Write down your entry points for the market you're about to trade.
STEP 3: Write down when you are going to exit this market. This can be with a stop or when a market reaches a predetermined target zone.
STEP 4: Do not make market decisions during trading hours.
STEP 5: Review your trading plan every day to see whether things are going according to what you expect. This allows you to adjust your money management stops and your target zones in a non-emotional way.
Download our free trading plan template to get you going.
While MarketClub can help you find winning moves, always plan to capture profits based on your own trading needs.