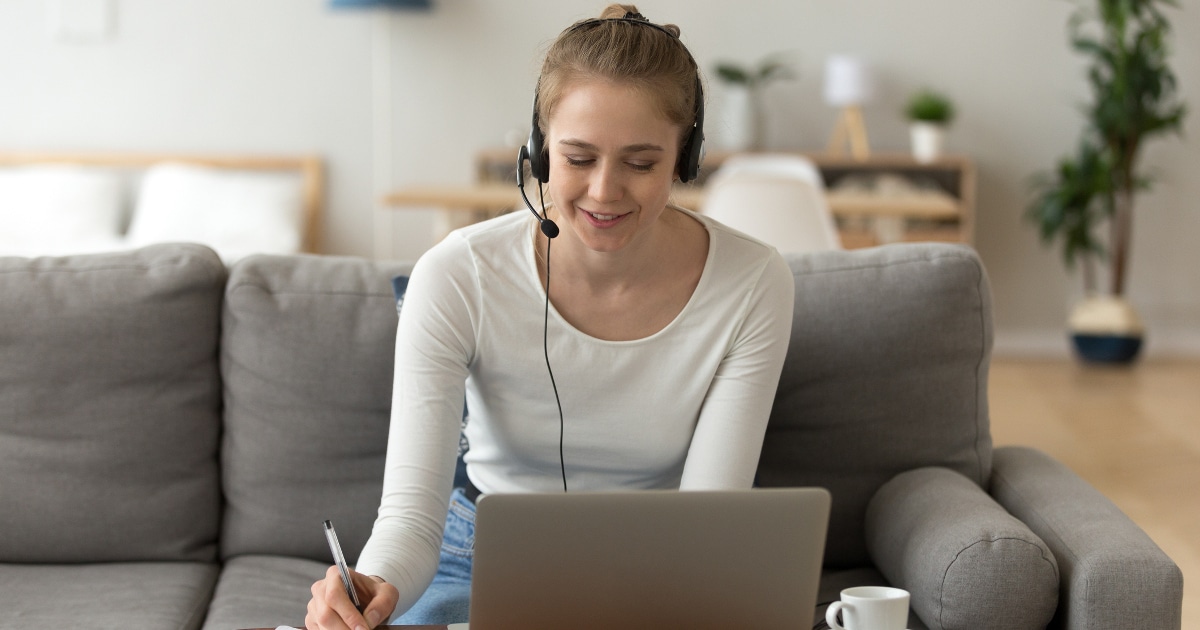 The United States is taking serious precautions to prevent the spread of coronavirus — encouraging the private sector and in some cases requiring the public sector to transition non-essential personnel to teleworking. State and local governments are also canceling public events and canceling schools.
With millions of Americans hunkering down in their homes, many service-based companies will see major cash flow disruptions and it's hard to know for how long.
The demand for web-based work platforms, digital entertainment, and home product delivery could see an increase as more and more people stay out of the store, avoid the office, and look online for the services and products they need.
This world event will test these home-demand companies that support the stay-at-home economy.
MarketClub looks at changes in price action and chart patterns to predict a stock's movement. While the coronavirus and changing government recommendations may cause a price fluctuation, our technology will always stick to the technicals for market analysis.
Check out the Trade Triangles issued for these stay-at-home economy stocks and their long-term outlook. Remember, things can change quickly and MarketClub carefully analyzes each tick!
Better yet, join MarketClub now and see the entry and exit signals as they are triggered. You'll also get access to our daily trade ideas, alerts, charts, and customizable portfolio manager.
Start Your 30-day MarketClub Trial Now
---
Stay-At-Home Economy Stocks
Zoom Video Communications, Inc. (ZM)
Zoom is a video communications platform that allows people from all around the world to connect. Users can join a meeting from various devices for a number of professional, personal or educational purposes.
Avg. Volume: 5,684,596
Market Cap: 29.5B
Monthly Green Trade Triangle: 1/16/20 at $78.48
Smart Scan Score: +75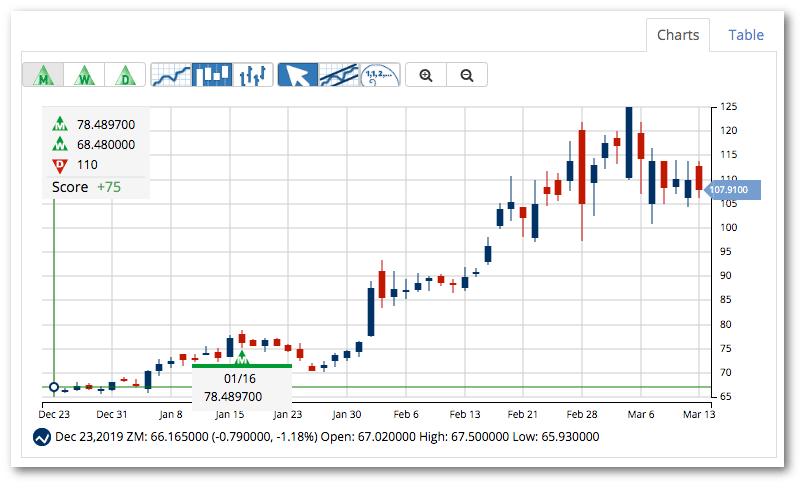 ---
Grubhub Inc. (GRUB)
This online and app-based platform allows customers to order delivery from over 105K restaurants without their own delivery capabilities.
Avg. Volume: 13,147,280
Market Cap: 3.4B
Monthly Red Trade Triangle: 8/15/19 at $60.20
Smart Scan Score: -90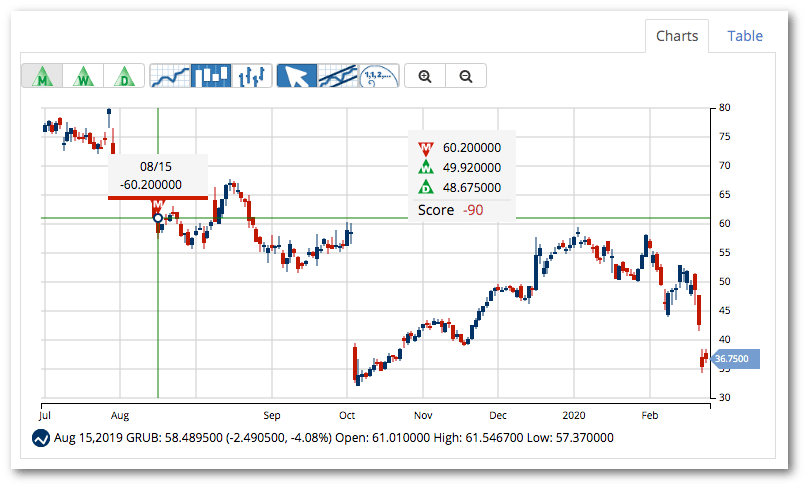 ---
Slack Technologies, Inc. (WORK)
This technology platform acts as a centralized hub for colleagues and vendors. This company connects apps, people, improving communication and documentation processes.
Avg. Volume: 10,664,554
Market Cap: 8.9B
Monthly Red Trade Triangle: 3/13/20 at $19.80
Smart Scan Score: -100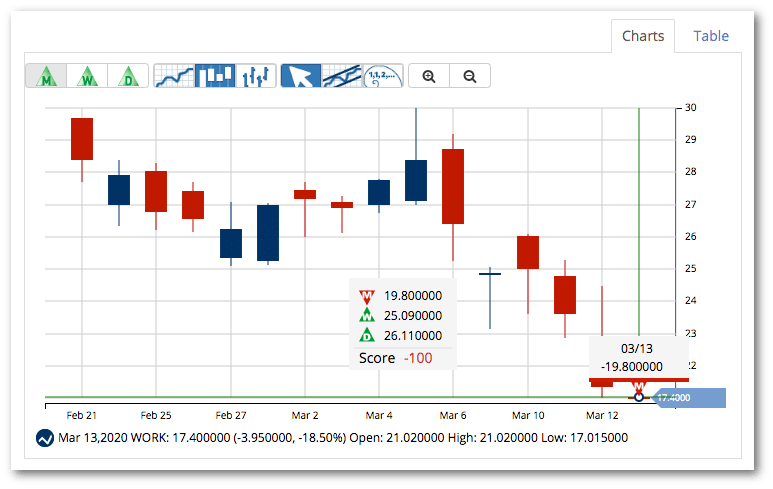 ---
Netflix, Inc. (NFLX)
This web-based entertainment service allows subscribers to view original and syndicated tv shows, movies, and documentaries from their couch. The company has approximately 167MM subscribers in almost 200 countries.
Avg. Volume: 7,034,722
Market Cap: 135B
Monthly Green Trade Triangle: 12/18/19 at $316.82
Smart Scan Score: -60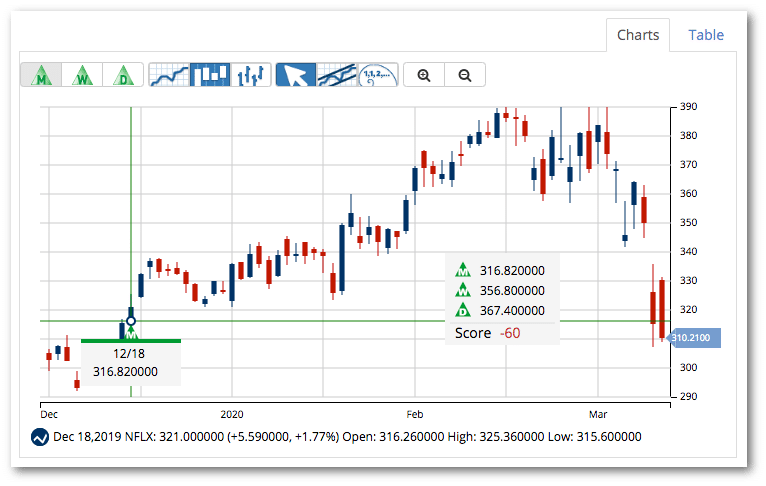 ---
Take-Two Interactive Software, Inc. (TTWO)
Take-Two develops, publishes, and markets video games and other interactive entertaining products. Their products are sold through retail stores, digital downloads and their online platform.
Avg. Volume: 1,806,952
Market Cap: 12.5B
Monthly Green Trade Triangle: 2/7/20 at $115.31
Smart Scan Score: -65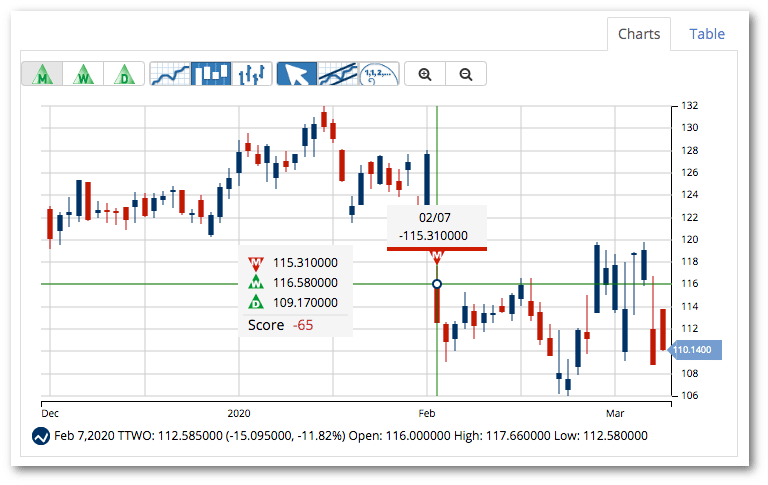 ---
Amazon.com, Inc. (AMZN)
Amazon is an online retail company, manufacture, and service provider. Amazon not only sells its own products but also allows individual sellers and authors to reach a massive market segment through its platform.
Avg. Volume: 4,594,731
Market Cap: 837B
Monthly Green Trade Triangle: 3/12/20 at $1735.00
Smart Scan Score: -90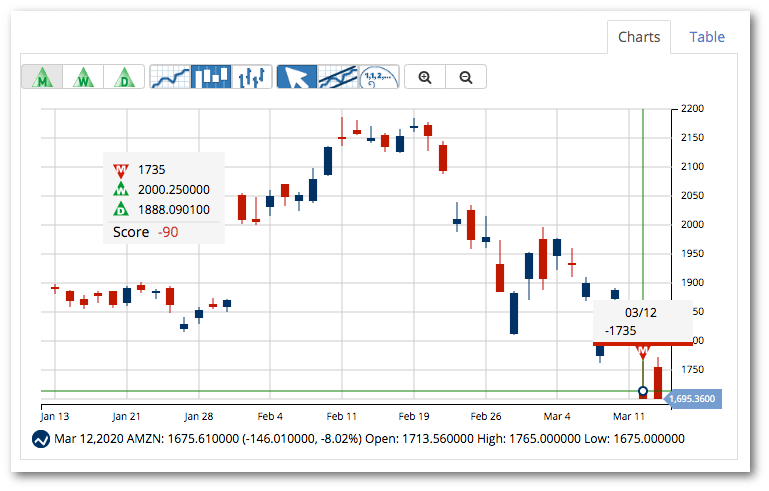 ---
Just like news on the coronavirus, trends can change quickly. In fact, the stocks above are flashing short-term strength signals in MarketClub.
Changes in price action and crucial chart patterns may alter the outlook for these 6 stocks. So, should you sit in front of your computer monitoring the action for these stocks? Of course not!
Let MarketClub carefully watch these stocks for you and alert you to any changes in trend.
Join MarketClub now to get the signals, alerts, and member-exclusive analysis for 320K stocks, futures, ETFs, and forex pairs.