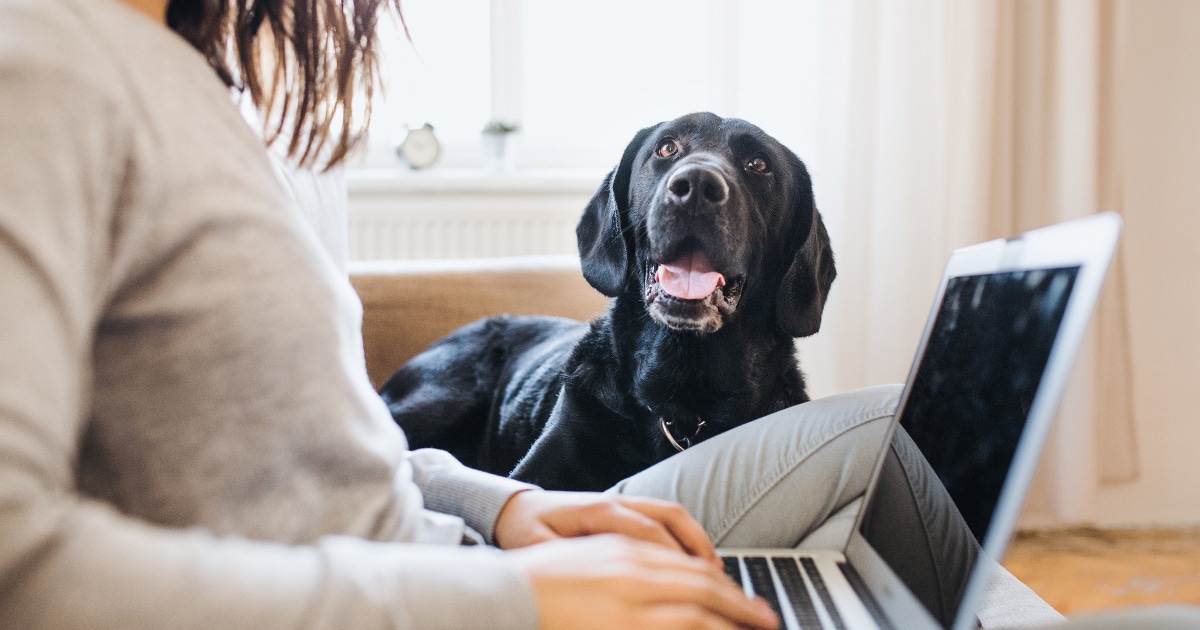 As more and more government actions to prevent the spread of COVID-19 keep people home and away from others, companies that thrive on online orders and deliveries could be in for a long-term bull run. Despite the market's current volatility, a new online paradigm may give some niche companies the green light to outsized profits.
For one healthcare delivery service, the new at-home economy means a growing demand and an expanded consumer base.
A Niche-Healthcare Delivery Company
PetMed Express (PETS) is a $587 million healthcare and drug delivery company that specializes in online pet services. The company sells prescription and non-prescription pet medications and nutritional supplements.
PetMed reported a third-quarter earnings beat of $0.34 per share compared to analysts' estimates of $0.30 per share. The company was beating estimates and looking forward to higher growth and demand even before the coronavirus pandemic struck. Revenues were relatively flat at $59.9 million compared to the prior year's revenue of $60.1 million due to increased competition.
The new stay-at-home paradigm has meant changes for everyone, and businesses are no exception. As online shopping and home delivery services soar, it seems likely that this trend will continue even post-COVID-19. This delivery model gives companies like PetMed Express a leg-up considering that they already have the framework established for accommodating the new demand. Social distancing means more people are relying on the companionship of their pets, making their health needs even more of a priority than usual.
Sidoti upgraded the stock in mid-March from a "neutral" to "buy" recommendation and had given a price target of $31 per share. As we head deeper into 2020, investors should expect to see more upgrades from other firms as well.
The Fundamental Side
The stock trades at 23 times earnings – higher than the 13 times earnings for the drug retail industry, but lower than the 26 times earnings from the consumer staples sector. Given the company's niche business, its stock multiple may actually be a bargain right now. The projected EPS growth rate of 14% gives it a PEG ratio of less than 2 – a sign that the stock may be undervalued. However, the projected EPS growth will likely be revised upward.
As an online-oriented business, it carries very little debt – no long-term debt in the books and negligible short-term debt. The stock carries a beefy 3.80% dividend yield, giving investors both an income play and protecting against sharp downside movements.
The Technical Side
PetMed's chart defies the standard behavior investors are typically seeing. Despite the shorter-term SMA moving below the longer-term one, the stock has moved higher. But, it appears that this is simply a delay considering the accompanying volumes seen.
The gap between the SMAs is closing quickly and is set to see a crossover within the next week. The RSI reading is in the 50s. This level indicates that despite the stock's recent climb, the stock still has plenty of room to push higher before entering overbought territory.
The Bottom Line
Based on PetMed's full-year EPS estimates and projections for home-delivery demand, this stock should be fairly valued at around $35 per share – a gain of nearly 24% from its current trading range.
For investors looking for a new bull market, PetMed Express is on the front-lines to bigger profits.
The above analysis of PETS was provided to MarketClub by Daniel Cross, a professional trader and financial writer.
---
What Does MarketClub Say About PETS?
MarketCub's analysis agrees that PETS is in an uptrend. However, the stock's momentum is still growing and has not yet reached "strong" status.
A Chart Analysis Score of +85 suggests that PETS needs to establish more short-term strength before receiving the coveted +100 score.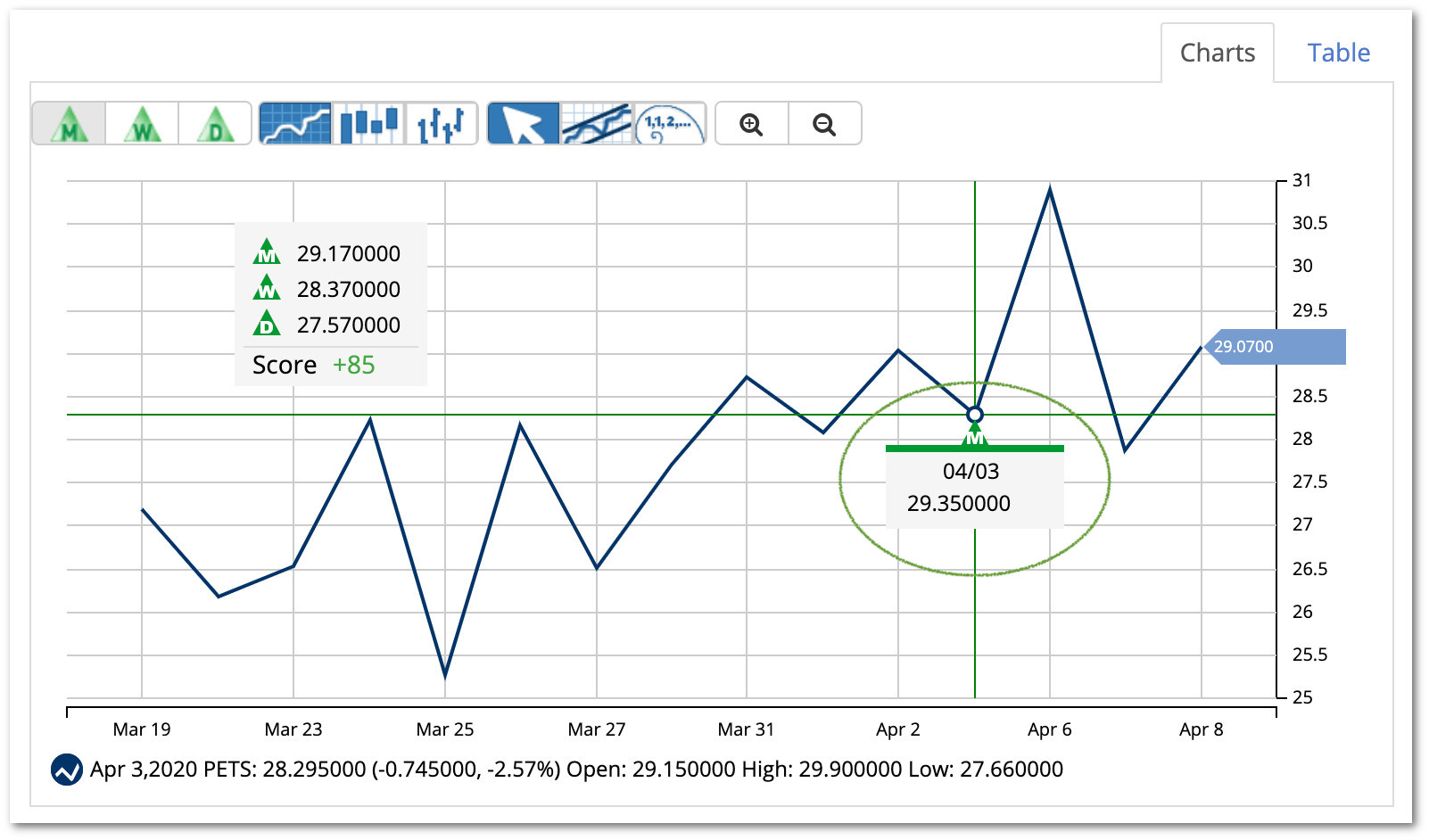 MarketClub members received a new monthly Trade Triangle for PETS on April 3, 2020, at $29.35.
Members following the long-term strategy would be in a long position but would be cautious of a weakening score.
Want the next entry signal for PetMeds Express (PETS)? Start your 30-day trial to MarketClub!