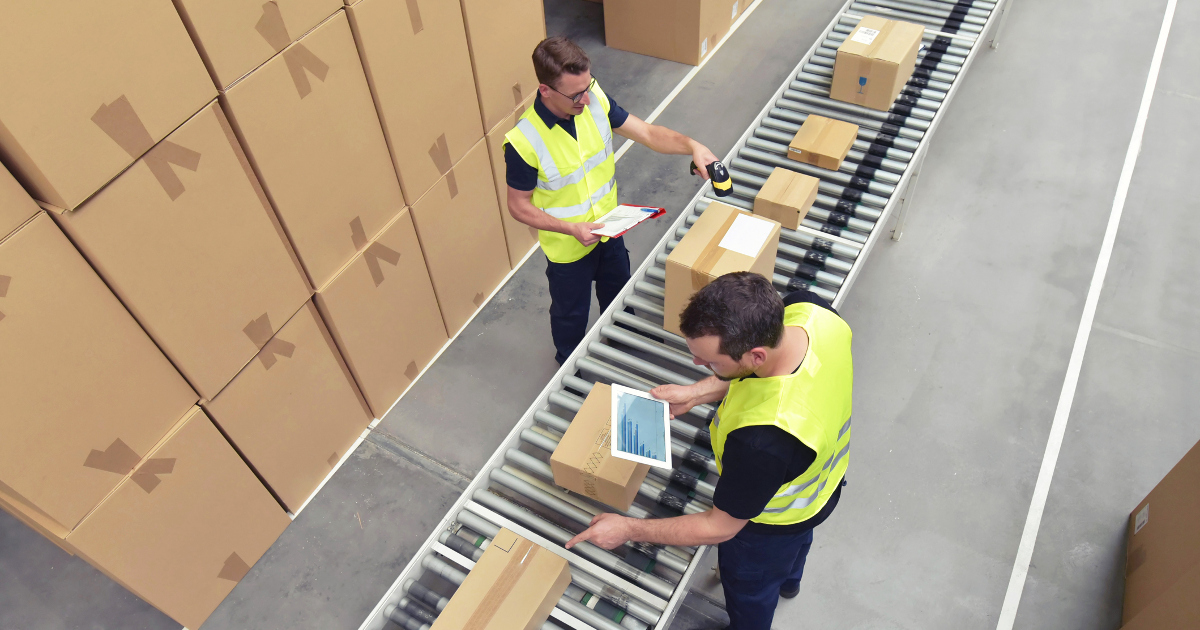 Amazon.com Inc. (AMZN), the largest e-commerce company in the U.S., has just triggered a new MarketClub buy signal and traders should take notice.
Amazon.com, Inc., based in Seattle, is one of the most well-known companies with over 750,000 employees. The general public typically knows Amazon for its two-day, front door deliveries, however they tend to overlook Amazon Web Services (AWS), a rapidly growing division. Amazon Web Services (AWS) now serves more than one million businesses, providing cloud computing, digital streaming, artificial intelligence, and other digital services.
New Buy Signal for Amazon.com, Inc. (AMZN)

A new entry signal triggered on Tuesday, April 14, 2020, when Amazon.com Inc. (AMZN) reached $2,185.95/share.
MarketClub members could use this signal as an entry for a long-term position. Since January 2013, MarketClub members have profited $955.77 per share following the monthly Trade Triangle entry signals.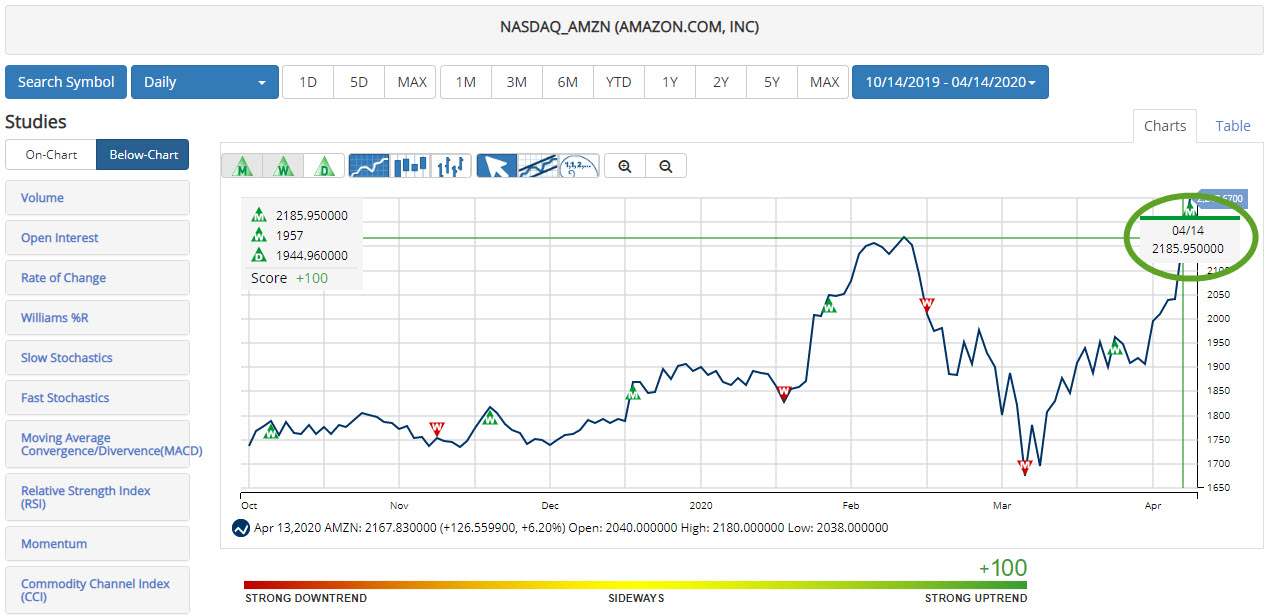 AMZN is showing a Chart Analysis Score of +100. This strong score suggests that this stock has technical support on all time frames and should continue its upward trend.
MarketClub members should look for a weakening score to suggest that AMZN has slowed momentum.
Grab Your Free Stock Analysis Report for AMZN
While Amazon has yet to report to Wall Street, the stock's trend looks solid for this massive e-comm company. But, like all trends, this won't last forever.
Does that mean you have to watch the chart for AMZN like a hawk? No way! Let MarketCub's powerful analysis tools do that for you.
Request your free daily report for Amazon.com Inc. (AMZN). This report will share MarketClub's latest momentum score, the chart analysis outlook, and reversal warnings.