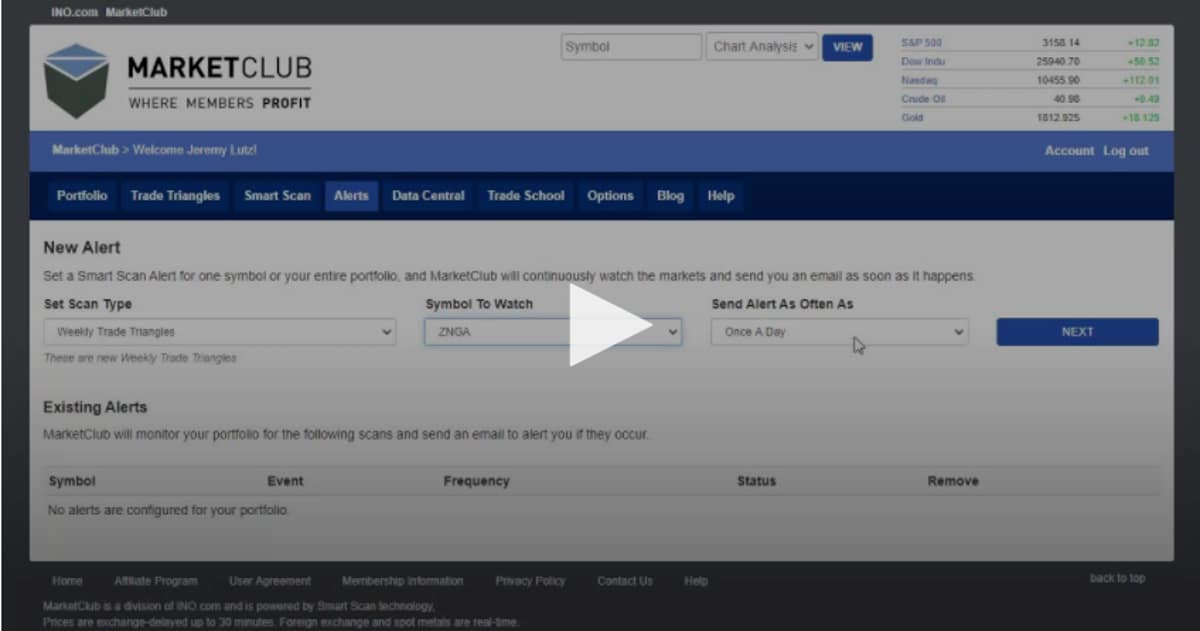 Do you sit at your computer day in and day out monitoring your portfolio holdings?
Of course you don't, or at least you shouldn't. You have better things to do!
MarketClub's Alerts tool is one of our members' favorite features. The email alert system allows you to walk away from the computer without walking away from your portfolio.
Set your preferences with a few clicks and we'll keep a lookout.
You can set email alerts to notify you of net changes, new highs and lows, changes in Chart Analysis Score, and breakouts.
Most importantly, you'll know when a new trading signal is issued for one or all of the symbols that you've added to your portfolio.
If you need help setting up your alerts, please visit the MarketClub Help Section.