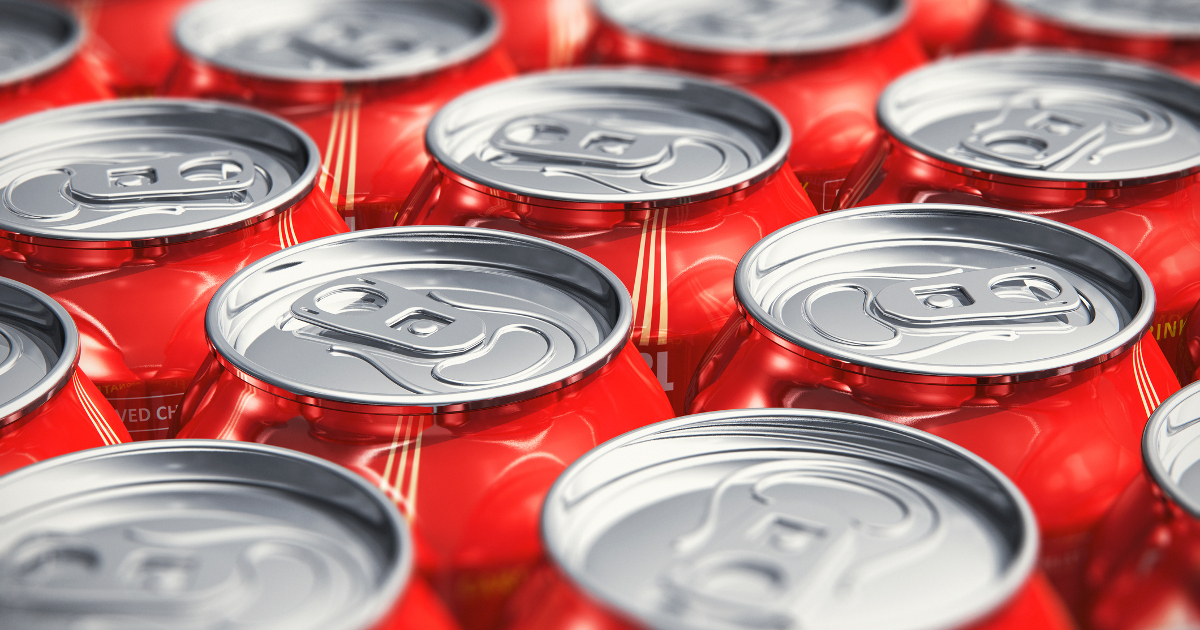 Is the market sell-off just a short-term setback? Investors are nervously watching the dip triggered by renewed coronavirus concerns and political upheaval in Washington.
Wall Street is uncertain whether the drop will be long-lasting or just a minor speed bump.
For one consumer staples giant, market volatility is nothing new. With a strong management team and worldwide recognition, this company's product will continue to deliver profits for both the company and savvy investors.
A Best-in-Breed Household Name and Defensive Stock Play
The Coca-Cola Company (KO) is a $211 billion beverage conglomerate built on its well-known Coca-Cola brand carbonated beverage.
The formula for Coca-Cola is a trade secret even today. Despite other companies developing a similar product, Coca-Cola is ranked as the third most valuable brand in the world, behind Apple and Google.
The company reported a second-quarter earnings beat of $0.42 per share compared to the analysts' estimates of $0.40 per share. Revenues came in right on target at $7.2 billion.
While the company's EPS came in higher than expected, it fell 33% year-over-year. Despite the decline, management said that the company is looking forward to higher demand globally following the relaxation of lockdown policies post-coronavirus.
One of the catalysts working in the company's favor is its announcement of a new hard seltzer alcoholic beverage, Topo Chico Hard Seltzer, scheduled for release in the first half of 2021.
According to research by Bump Williams Consulting Co., hard seltzer sales in the U.S. hit $3 billion for the year ending in mid-July. For Coca-Cola, that means that there is big potential to grab a new market segment.
Morgan Stanley upgraded the stock in late July from an "equal-weight" recommendation to "overweight." They set the price target at $54 per share.
The Fundamental Story
The stock trades in line with the soft drinks industry average at around 26 times earnings and has similar EPS growth estimates. As a defensive stock, it carries a hefty dividend currently yielding 3.30%, which gives investors protection against sharp downside movements and provides a stable income stream.
The Technical Story
Since late March, Coca-Cola's stock price has been trading in a narrow range between $43 and $51 per share. But the stock does appear to be moving a little higher each time it goes through its peak-to-trough-to-peak pattern.
Additionally, the 20-day SMA may cross over the 200-day SMA forming a healthy bullish pattern known as a "golden cross."
The Bottom Line
Based on Coca-Cola's full-year EPS estimates, this stock should be fairly valued at around $55 per share. This price would be a gain of more than 15% with the dividend reinvested.
Investors looking for a strong stock to ground their portfolio against increased volatility and uncertainty will appreciate Coca-Cola's relatively high dividend yield and consistent history of stable growth.
The above analysis of KO was provided to MarketClub by Daniel Cross, professional trader and financial writer.
Trend Analysis for Publically-Traded Soft Drink Companies
Coca-Cola is arguably the most recognizable brand across the globe. However, that doesn't mean that other soft drink companies aren't working hard to build their brand and snatch market share.
Currently, the stock trend looks similar for most publically traded soft drink companies in the United States. A pullback in consumer spending and a correlating pullback in stock price have put these trends in sidelines territory.
Coca-Cola Co. (NYSE:KO)
Based on MarketClub's technical analysis, KO's trend is at a crossroads. While a long-term trend was detected in late August of 2020, intermediate and short-term weakness is holding back positive price movement.

National Beverage Corp (NADSAQ:FIZZ)
National Beverage Corp. boasts brands like LaCroix, Ohana, Shasta, and Ritz. The company has one of the strongest trending stocks in the soft drink sector. The long-term, intermediate-term, and short-term trends are all pointed in a bullish direction.
MarketClub members following the long-term signal would be holding a long position established on April 9, 2020, at $51.46. As of today's price action, the stock is up more than 30% since that last signal.

Jones Soda Co (NADSAQ:JSDA)
Since 1996, Jones Soda has brought craft soft drink flavors to the coolers of traditional and non-traditional retailers across the United States. JSDA has struggled to break the $1/share mark. The stock reached an all-time high of $0.97 on May 2, 2019, but tumbled below the $0.20 market.
With a Chart Analysis Score of -75, Jones Soda's stock remains in the confines of a long-term downtrend. Members following the long-term trend would have gotten out of JSDA (or entered a short position) on September 19, 2019, at $0.44. As of today, the stock has dropped more than 63% since that signal.

PepsiCo, Inc (NADSAQ:PEP)
PepsiCo, Coca-Cola's rival, has a similar trend trajectory as its soda maker counterparts. With a -60 Chart Analysis Score, PEP is moving in a choppy, sideways direction. The stock has yet to establish a firm trend in either direction.

Monster Beverage Corp. (NADSAQ:MNST)
Monster Beverage's stock price has steadily moved up the chart since hitting Wall Street in 2012. After moving over $87 on September 2, 2020, the price has dropped back down to the $80 level.
MarketClub members are waiting for the trend to firm up in one direction another before reentering MNST.

---
MarketClub members can easily watch the stock trends for these 5 soda stocks or the entire sector by adding them to a watch list in their portfolio.

Want the next signal for a soda stock or 350K other symbols?