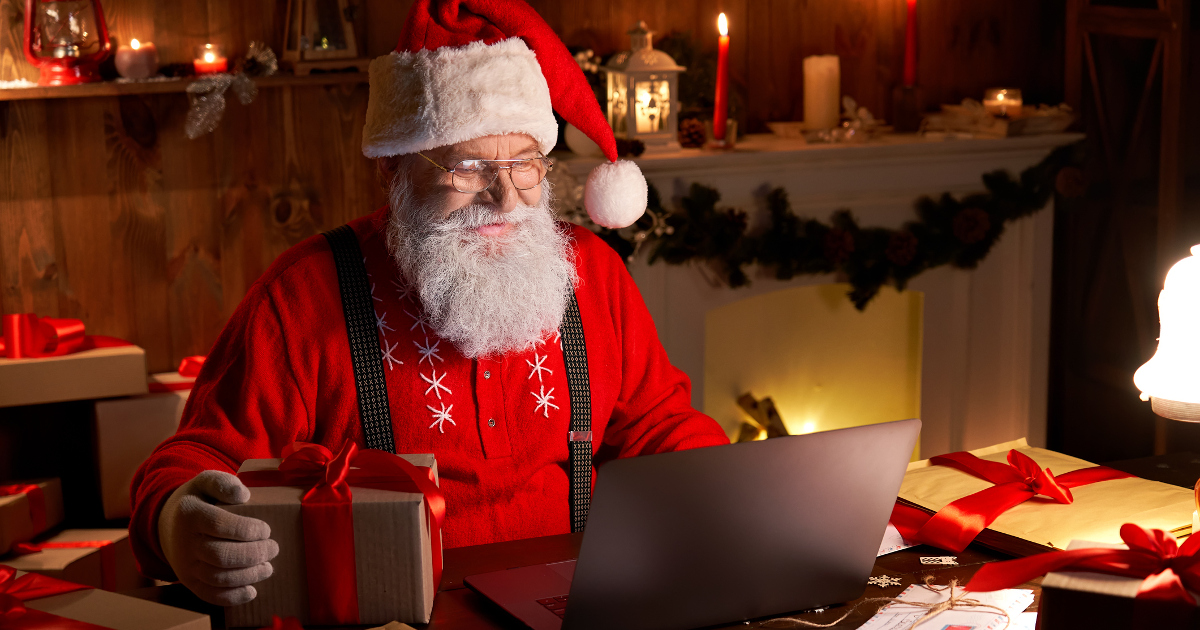 Will Santa be visiting Wall Street this holiday season?
With all that's going on in the United States and around the world, it's hard to say. However, the stock market has a history of rallying in the latter part of December.
In seven of the last ten years, the S&P 500 made a positive move from the last seven days of the year to the first two days of the new year.
What is the Santa Claus Rally and Why Does it Happen?
The Santa Claus Rally is a phenomenon when the stock market makes a bullish move from late December into the first few days of the new year.
While there isn't one specific factor responsible for this rally, traders theorize that the rally could be the outcome of:
Institutional traders taking vacation and leaving things in the hands of individual, bull-leaning traders.
Holiday cheer and optimism for the new year.
Increased consumer spending.
Individual traders may look forward to the Santa Claus Rally, but which stocks will get that extra holiday cheer?
Nice Stocks for December 2020
While the Santa Claus Rally is a fun phenomenon to consider, the real way to gauge if a stock is naughty or nice is by its confirmed trend and momentum.
MarketClub continuously scans 350K markets looking for new trends, the beginning of strong swings, and rally signals.
Today, these "nice" stocks were flagged for their hot momentum and bullish potential going into December 2020.
While some of these stocks have made an impressive run since MarketClub detected a long-term trend, the Chart Analysis Score suggests that there is even more upside.
Peloton Interactive, Inc. (PTON)
Peloton Interactive, Inc. provides interactive fitness products in North America. It offers connected fitness products, such as the Peloton Bike and the Peloton Tread, which include a touchscreen that streams live and on-demand classes.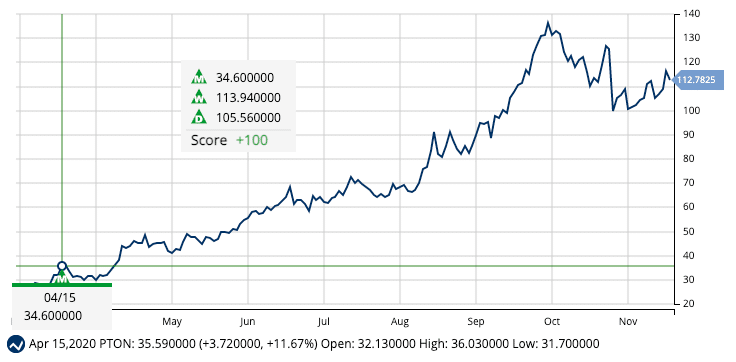 Chart Analysis Score: +100
Last Monthly Trade Triangle: 4/15/20 at $34.60
---
Chegg, Inc. (CHGG)
Chegg, based in Santa Clara, California, is an educational technology company with over three million subscribers. The company offers digital and print textbook rentals, virtual tutoring, and other student services.

Chart Analysis Score: +90
Last Monthly Trade Triangle: 5/5/20 at $44.89
---
Owens & Minor, Inc. (OMI)
Owens and Minor, together with subsidiaries, offers a portfolio of products and services to healthcare providers and manufacturers. The product portfolio includes medical and surgical supplies and services that help with supplier management, analytics, inventory management, and clinical supply management. The company sells products and services directly and through third-party distributors.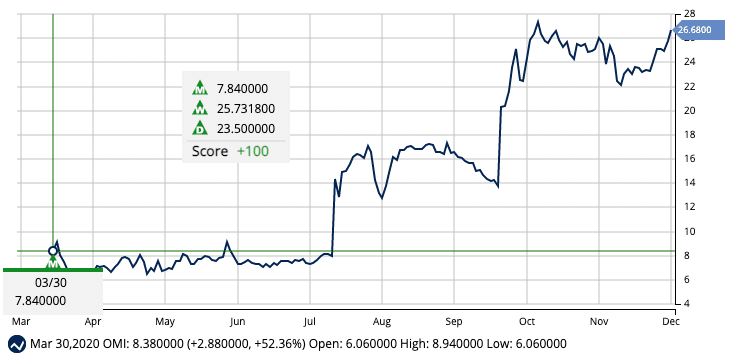 Chart Analysis Score: +100
Last Monthly Trade Triangle: 3/30/20 at $7.84
---
Logitech International S.A. (LOGI)
Logitech through its subsidiaries, helps people connect to digital and cloud experiences. Their product portfolio includes computer mice and keyboards, steering wheels and simulation products, and video conferencing products. The company sells products through mass merchandisers, specialty stores, and online merchants.

Chart Analysis Score: +90
Last Monthly Trade Triangle: 4/29/20 at $48.83
---
Netflix, Inc. (NFLX)
Netflix, Inc. is a $155 billion video and media streaming tech giant known for its on-demand selection of movies, television shows, documentaries, original programming, and more. The company's service is available worldwide in almost every country with the noted exception of China and several other countries.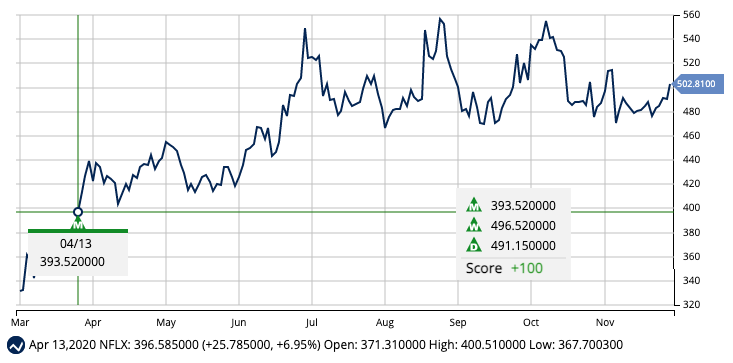 Chart Analysis Score: +100
Last Monthly Trade Triangle: 4/13/20 at $393.52
---
While it's unclear if Santa will make a visit to Wall Street, these five stocks have the potential to keep climbing into the new year and beyond.
Want to keep an eye on these five "nice" stocks for December? Add these stocks to your MarketClub watchlist for a daily analysis and new signal alerts.
Not a member? Not a problem.