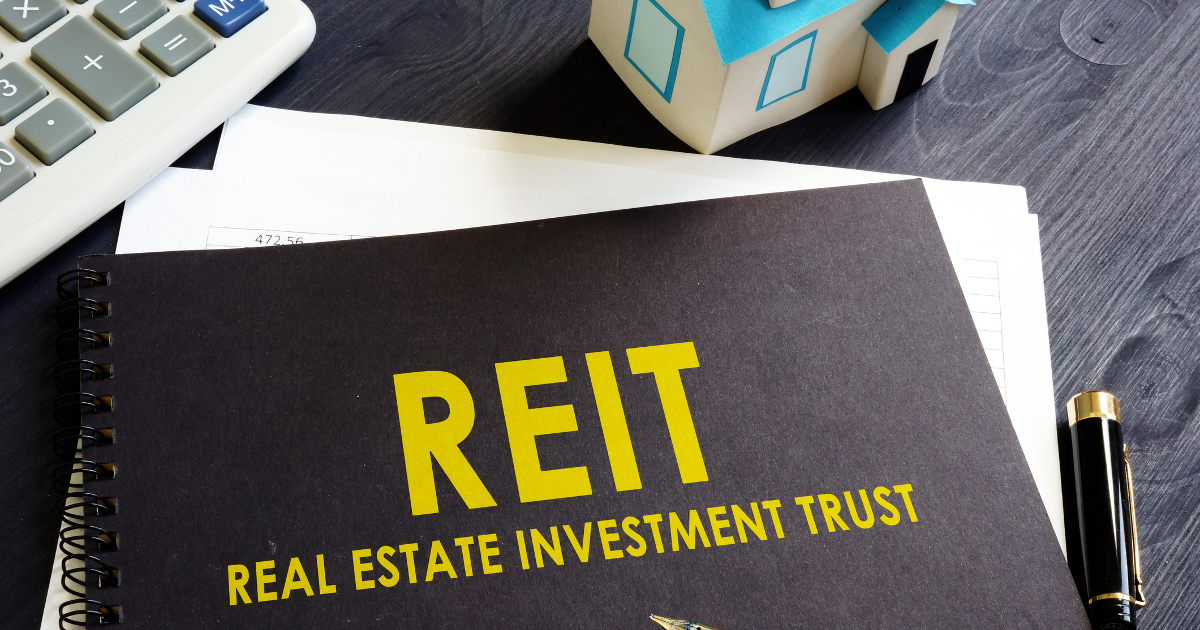 One of the most consistent ways to maintain a profitable portfolio is by investing in dividend stocks. A research study by RBC Global Asset Management found that dividend-paying stocks returned 11.7% annually between 1986 and 2016. This is higher than the S&P 500 index's annual average gain of around 10% to 11%.
Over a longer period (10+ years), dividends reinvested compound into outsized gains that investors often overlook.
One niche REIT offers investors both a high-yielding dividend payment and a strong, consistent business platform that will continue to generate profits regardless of economic direction.
A Niche REIT and High-Yield Dividend Superstar
Medical Properties Trust (MPW) is a $449 million healthcare facilities real estate investment trust focused on net leased (NNN) facilities. It has operations in the United States, Australia, Germany, Italy, Spain, Switzerland, and the United Kingdom.
The stock barely missed third-quarter expectations at $0.25 per share compared to $0.26 per share. However, quarterly funds from operations rose 24% year-over-year, primarily driven by a series of acquisitions to its healthcare portfolio.
One of the biggest selling points for Medical Properties Trust is that 96.6% of its assets are under a master lease or guarantee. That means that even if a hospital owner closes, it does not release them from their rent obligation, giving the company a very consistent income base.
The last upgrade for the stock was in late August. Mizuho changed its recommendation from "neutral" to "buy." Also, the analyst bumped the target price from $20 per share to $23 per share.
The Fundamental Case
The stock trades relatively cheaply at 22 times earnings compared to the healthcare REITs' industry average of 43 times earnings.
Unlike most REITs, it comes with a high long-term estimated future EPS growth rate of 15%. The growth rate gives the stock an attractive PEG ratio of less than 2.
The stock also comes with a hefty 5.5% dividend yield, giving investors a strong income play and protecting them against sustained downside movement in the stock price.
The Technical Case
The stock chart for Medical Properties Trust shows mixed investor sentiment over the past couple of weeks.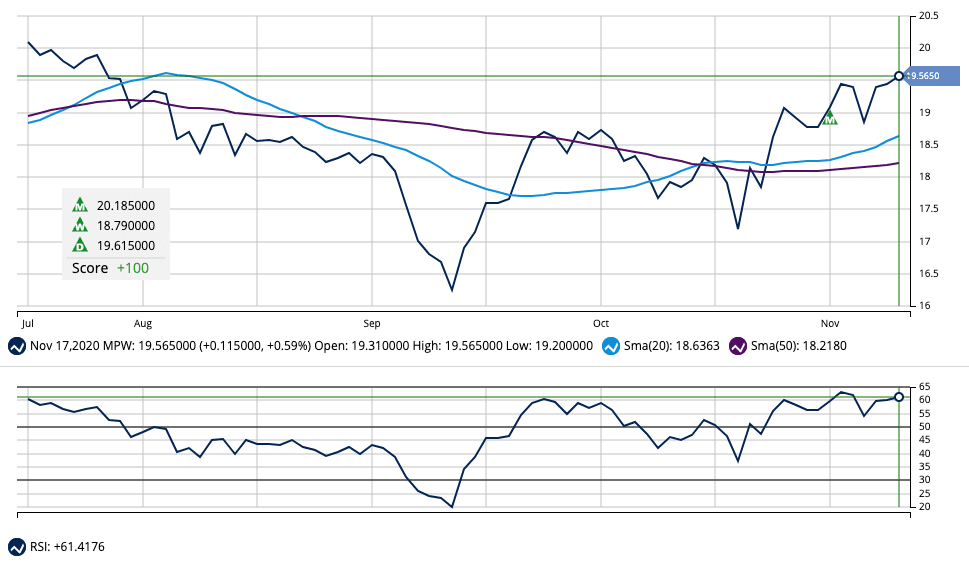 The relatively high RSI of 60 implies that the stock may be nearing overbought territory at the moment, so investors may want to hold off purchasing the stock until buying and selling pressure reaches an equilibrium.
However, the 20-day SMA is rising quickly relative to the 50-day SMA – a crossover could indicate further bullishness in the stock.
The Bottom Line
Based on Medical Properties' full-year EPS estimates, the stock should be fairly valued at around $22.50 per share. A move to fair value would represent a gain of about 20% with the dividend reinvested.
Whether you're a conservative or aggressive investor, this stock should generate higher-than-average gains over time thanks to its solid business foundations and large dividend yield.
The above analysis of MPW was by Daniel Cross, professional trader and financial writer.
---
MarketClub's Analysis
MarketClub detected a new long-term trend shift on November 9, 2020, at $20.18.
With a +100 Chart Analysis Score, the bullish trend looks strong for Medical Properties Trust and is likely to continue.

Get the next entry or exit signal for MPW when you add it to your portfolio or watchlist.
Not a member and want the signals?