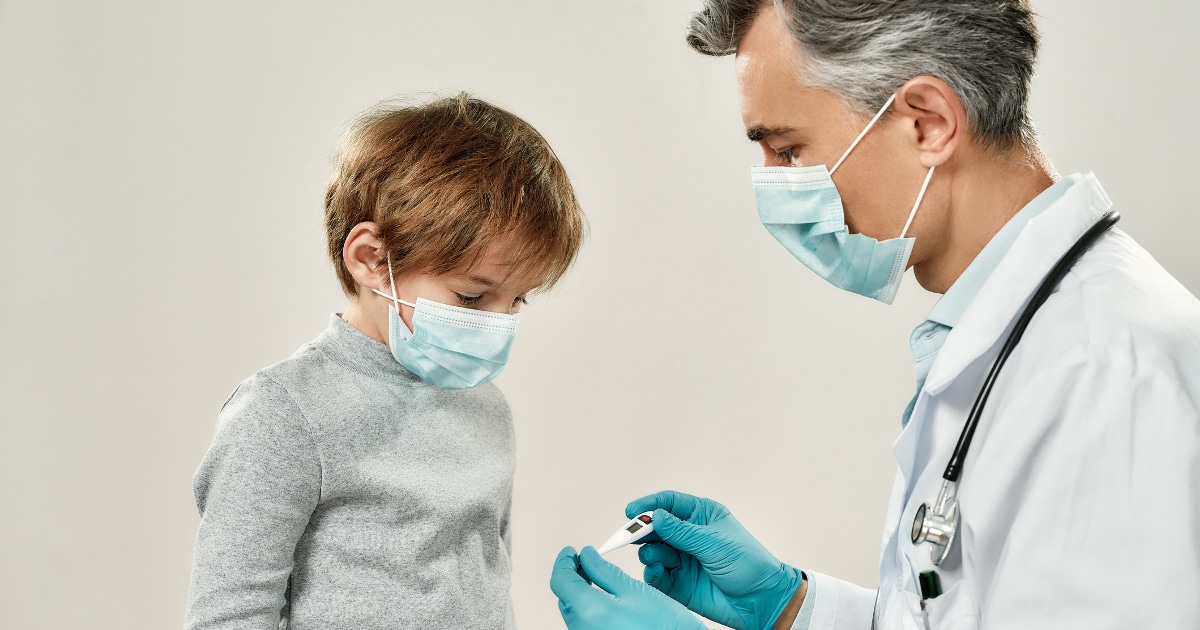 Volatility may be one of the most misunderstood aspects of the stock market. When most investors hear the word "volatility," they tend to interpret it as something negative.
Along with broader indexes like the DJIA and the S&P 500, the VIX Volatility Index is often cited as a market health metric. But volatility is neither good nor bad – it's merely a measure of how much uncertainty investors have in the market.
For one niche healthcare company, large swings in the stock price could mean more potential for investors to profit.The VIX Index is currently reading around 23 to 24 – traditionally a level seen as higher-than-average volatility. But this also provides investors with opportunities to find mispriced assets for outsized returns.
A Niche Business and High Growth Possibility
OrthoPediatrics Corp (KIDS) is an $887 million medical devices company specializing in products for children with orthopedic conditions. It currently has 24 surgical systems that treat trauma, scoliosis, sports medicine, and more.
The company reported a third-quarter earnings beat of -$0.24 per share versus the -$0.31 per share analysts had expected. Revenues topped estimates at $22.21 million while management expressed an optimistic viewpoint on the company's future moving forward.
Presently, the stock isn't well known on Wall Street, with only a few analysts covering it.
Needham was the last analyst to cover KIDS. In early April, they issued a "buy" recommendation with a $46 per share price target. The lack of coverage could be a good thing for investors as the stock's trading price may not accurately reflect its intrinsic value.
Fundamental Health
The stock carries a negative P/E since it isn't earning positive returns just yet. However, the phenomenal 45% projected EPS growth rate means that it won't be long before the company breaks into positive earnings territory.
The company carries very little debt, with just $86.1 million in total liabilities. On the flip side, total cash holdings come out to $113.1 million. That gives the company a lot of room to make capital investments or acquisitions in the future.
Technical Health
The stock chart for OrthoPediatrics is a roller coaster of ups and downs over the past several months. Unfortunately, KIDS price movement shows mixed signals. The SMAs are similarly unhelpful with the 20-day, 50-day, and 200-day all trending very close together.
Despite the wild swings in the stock price, the RSI is currently less than 50, which means the stock is neither overbought nor oversold.
The Bottom Line
Based on OrthoPediatric's full-year EPS estimates, this stock should be fairly valued at around $55 per share. A move to fair value would be nearly a 21% gain from its current trading price.
Investors who like to take advantage of higher market volatility should see outsized returns from this growth stock play.
The above analysis of KIDS was by Daniel Cross, professional trader and financial writer.
---
MarketClub's Analysis of KIDS
MarketClub agrees that the price movement has been choppy for KIDS. However, despite this weakness, the stock is still in the confines of a long-term uptrend.
A +75 Chart Analysis Score suggests that the share price should move higher, but the stock could experience significant turbulence along the way.

MarketClub members would wait until the score strengthens before checking back into KIDS.
By adding OrthoPediatrics Corp to a watchlist, members can see when the momentum strengthens and if/when a new Trade Triangle is triggered.