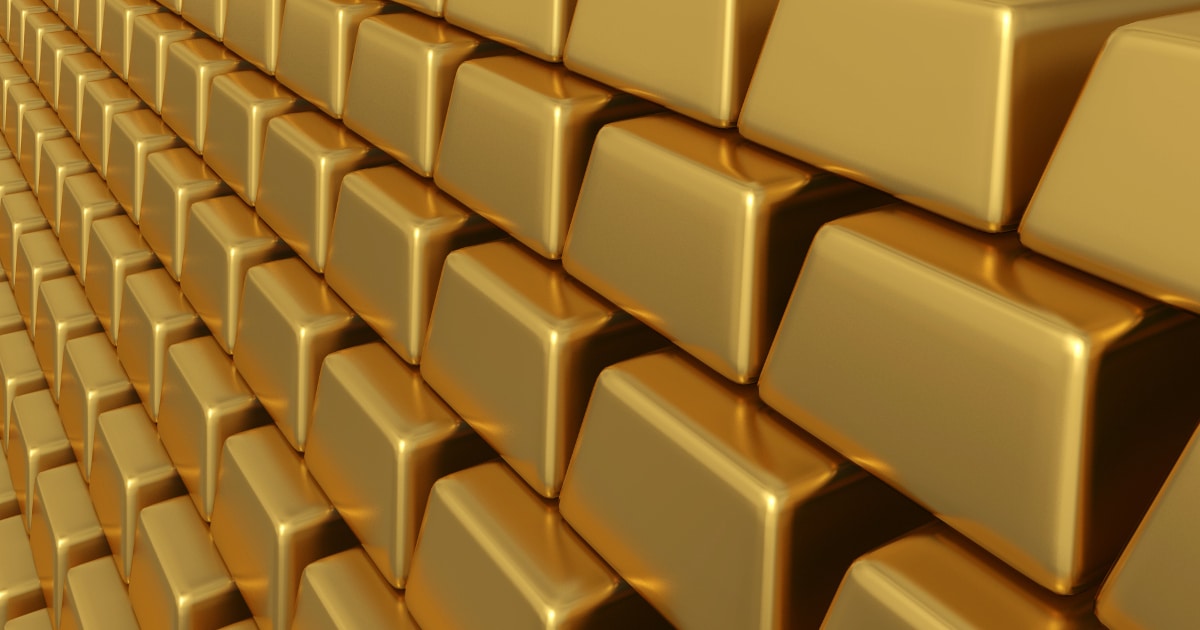 There is great change on Capitol Hill as a new political administration takes the lead. One of the Biden's administration's first announcements so far has been a plan to increase spending for pandemic relief purposes.
The promise of "trillions" being pumped into the U.S. economy might sound positive for consumers. However, this relief release will dilute the value of the U.S. dollar.
For one gold mining company, a weak dollar and low interest rates mean booming business and bigger profits for investors.
A Gold Mining Staple for Wealth Preservation and Profit
Barrick Gold Corporation (GOLD) is a $44 billion gold mining company based in Canada. It primarily produces gold and copper and operates 16 mining sites in 13 different countries
The company reported a third-quarter earnings beat of $0.41 per share compared to analysts' average estimates of $0.32 per share. As of 2019, the company reported all-in sustaining costs for gold at $894 per ounce while copper came in at $2.52 per pound.
Free Technical Analysis Report for Any Stock
Is your favorite stock flashing signs of a breakout or signs that it could break apart? Request your free, instant report to see the latest signals, our momentum score, and outlook.
While the U.S. dollar has slightly rebounded to start the trading week, the underlying issue of a weak dollar and stagnating interest rates means that gold prices should continue to climb higher. Gold prices have been on an upward trend for the past year, up nearly 20%. In the same period, interest rates dropped from 1.81% down to the current 1.15% yield.
The stock was upgraded by two different analytical firms this month. Barclays changed its recommendation from "equal weight" to "overweight" and upped its price target to $28 per share, up from $27 per share. National Bank Financial also upgraded its recommendation from "sector perform" to "outperform."
Fundamental Core
The stock trades relatively cheaply at 24 times earnings compared to the gold mining industry average of 36 times earnings.
GOLD comes with a healthy 1.50% dividend yield, giving investors some downside protection. The low 0.17 beta it carries makes the stock an ideal hedge against volatility as well.
Technical Engineering
Barrick's chart shows mixed material with some bullish and bearish indications. The 20-day SMA is trending below the 50-day and 200-day SMA, but it does appear to be closing the gap between them.
The stock isn't overbought or oversold, with an RSI reading of around 45. However, the stock shows strong signs of a multiple bottom at around $22 per share. This formation usually occurs before a sharp bullish reversal pattern higher.
The Bottom Line
Based on Barrick's full-year EPS and gold price estimates moving forward, this stock should be fairly valued at around $33 per share. A move to this price would represent a staggering gain of nearly 40%.
Investors who are looking to hedge their portfolios against a falling U.S. dollar, but don't want to give up on growth, should take a close look at Barrick Gold Corporation.
The above analysis of GOLD was provided by financial writer Daniel Cross.
---
MarketClub's Analysis of GOLD
As Dan Cross mentioned above, the trend is mixed for Barrick Gold Corp. The stock is currently holding a -75 Chart Analysis Score, suggesting that while GOLD is showing some rallying power, it still remains in the confines of a long-term downtrend.
But there is something interesting about GOLD's price movement. Our proprietary technical analysis detects that the early stages of a trend shift may be underway.

GOLD has dropped $2.61/share (10%) since the last monthly Trade Triangle issued on 10/28/20 at $25.87.
MarketClub members would be waiting patiently for GOLD to build trend momentum in either direction before entering a position.
Want a free technical analysis report, including the Chart Analysis Score for GOLD or 350K other markets?
Click the button below to request your free report for any U.S. or Canadian stock!