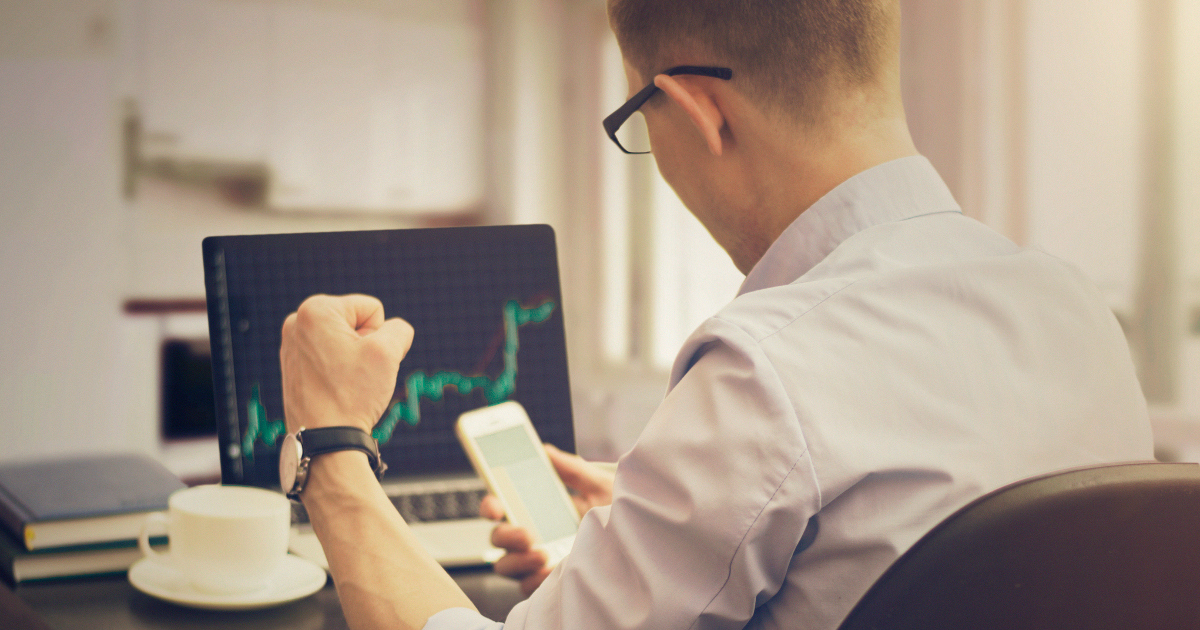 It's earnings season, and traders are eagerly waiting for reports to hit the wire. Financial giants Bank of America (BAC) and Wells Fargo (WFC) smashed expectations. While other big names like Guess? Inc. (GES) and McCormick & Co. (MKC) also surprised analysts and turned investors' heads.
While Wall Street and Main Street continue to keep a close eye on earnings reports, some lesser-known stocks are making powerful moves behind the scene.
The trades revealed here have been so successful we need to share them so you can make money Right Now. I'm canceling all fees and offering you these trades at no cost. Every market day, you will see my Trade of the Day eLetter, ready for action. And as an added bonus I am throwing in free download of my top selling Options Trading Made Easy eBook.
See the stocks under $10 that are revving up and pointing towards higher moves.
Cenovus Energy Inc. (CVE)
Cenovus Energy is a Canadian-based energy company that develops, produces, and markets crude oil, natural gas liquids, and natural gas.
MarketClub members saw a new monthly Trade Triangle for CVE at $5.34 in November of last year. The stock has since jumped 51.6% and is still pointing towards a move higher.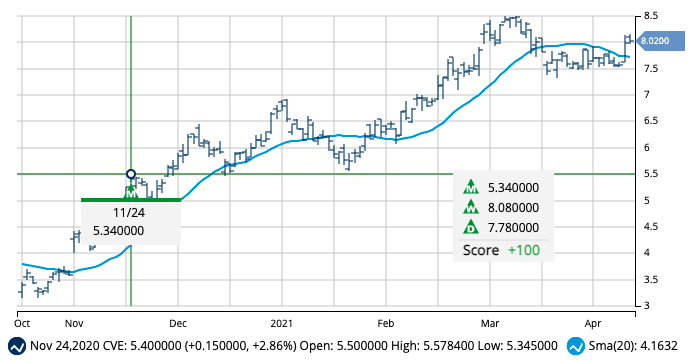 Chart Analysis Score
+100
Last Monthly Trade Triangle
11/24/20 @ $5.34
---
Ardelyx, Inc. (ARDX)
This biopharmaceutical company focuses on treatments of kidney and cardiorenal diseases and develops and sells medicines in the United States and internationally.
In 2021, both Wedbush and Cantor Fitzgerald both initiated coverage and issued positive ratings.
MarketClub members received a monthly Trade Triangle for ARDX in December of 2020. The stock has moved about 28% and is poised to continue the bullish move.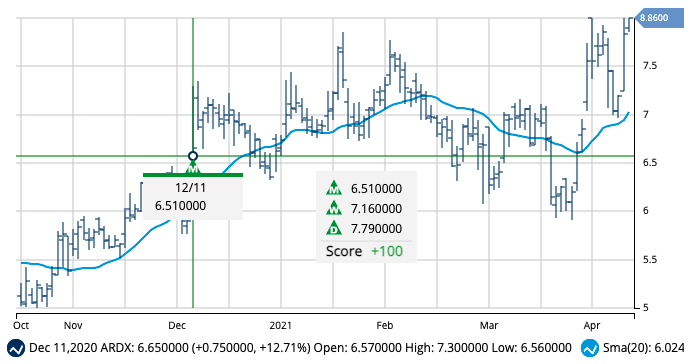 Chart Analysis Score
+100
Last Monthly Trade Triangle
12/11/20 @ $6.51
---
MannKind Corporation (MNKD)
MannKind Corporation is a biopharma company that develops therapeutics for endocrine and orphan lung disease patients.
This stock has exploded since MarketClub members received a monthly Trade Triangle on June 15, 2020. Today, the stock is trading 194% higher than the signal price.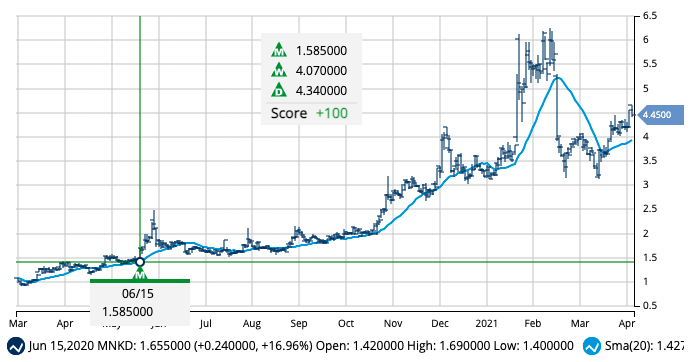 Chart Analysis Score
+100
Last Monthly Trade Triangle
6/15/20 @ $1.58
---
Ballantyne Strong, Inc. (BTN)
This entertainment company manufactures and sells projection screens, support systems, and offers after-sale maintenance. Clients range from educational institutions to theme parks.
The company has reported shrinking revenue over the past four years but has announced a restart initiative to bring customers resources for post-COVID entertainment.
BTN triggered a monthly Trade Triangle on December 1, 2020, at $2. Since this date, the stock's price has jumped more than 110%, and the trend is still pointing a move higher.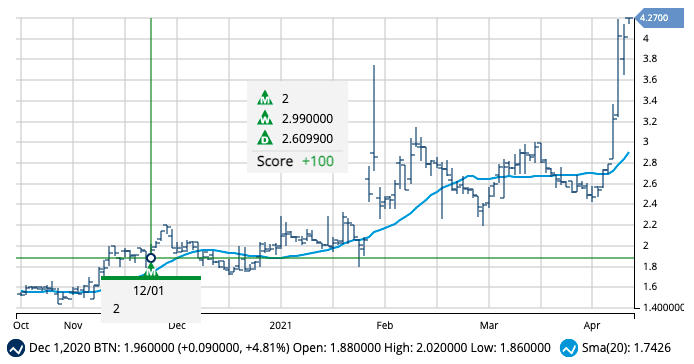 Chart Analysis Score
+100
Last Monthly Trade Triangle
12/01/20 @ $2.00
---
Scan for Stocks Like These Anytime
MarketClub members have access to Smart Scan, a powerful tool that can evaluate thousands of stocks in seconds. This tool creates a custom list like strong-trending stocks under $10 for members.
Learn more about MarketClub's scanning and signaling tools and how to start your 30-day trial.