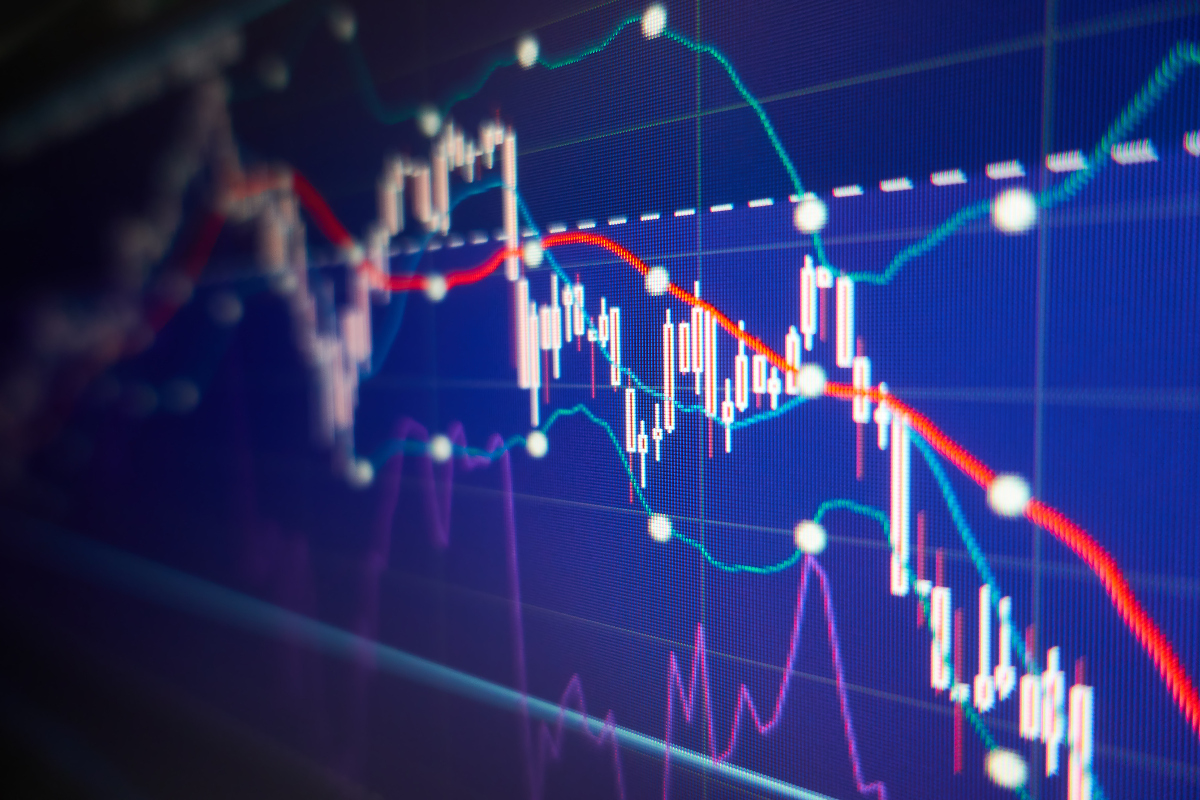 It's a busy week on Wall Street as investors anxiously await second-quarter corporate earnings and additional reports on inflation.
Some stocks are staggering in a tight range, while others begin to gain momentum and swing towards the upside.
This week, MarketClub flagged major trend shifts for several high-volume stocks, including three well-known names on the street.
These three stocks triggered a new weekly Trade Triangle, and their bullish run looks like it will continue.
---
Stocks with New Signals in July 2021
New Signal for 3M Co. (MMM)
3M is a diversified technology company, manufacturing more than 55,000 products, including adhesives, laminates, and many more. The company operates through four business segments: safety and industrial, transportation and electronics, health care, and consumer.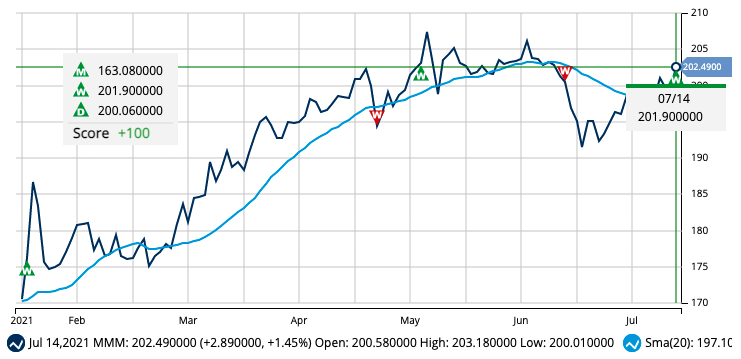 Chart Analysis Score
+100
Last Weekly Trade Triangle
7/14/21 @ $201.90
After hitting a five-year low in March of 2020, 3M has steadily rallied back to the $200 level. While the ride has had its bumps, 3M is showing a strong bullish trend. The company has consistently beat analysts' EPS estimates and is set to release quarterly earnings on July 21, 2021.
MarketClub members following a long-term strategy have been patiently holding MMM since the monthly Trade Triangle issued on June 5, 2020, at $163. The stock price has since climbed about 23%.
New intermediate-term strength reaffirms MMM's ability to climb even higher.
New Signal for Xcel Energy, Inc. (XEL)
Through its subsidiaries, Xcel Energy generates, purchases, transmits, distributes, and sells electricity. The company also develops and leases natural gas pipelines and storage and compression facilities.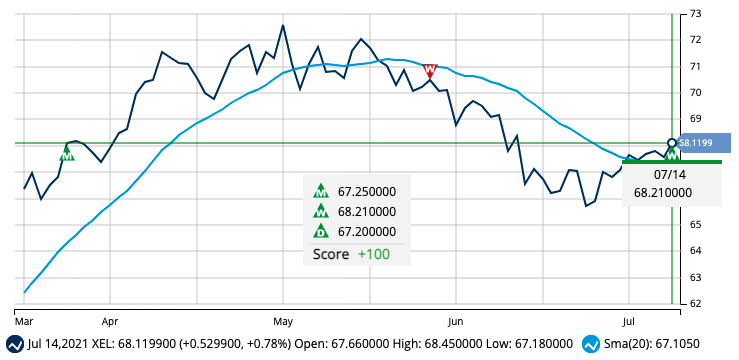 Chart Analysis Score
+100
Last Weekly Trade Triangle
7/14/21 @ $68.21
The two-year trend has been relatively rocky for XEL. After a sharp COVID-related tumble, the stock moved back into the $60 level but could not break the $75/share mark.
Despite XEL's struggle over the last two years, the bullish outlook is strong. In addition to the new weekly Trade Triangle and a +100 Chart Analysis Score, XEL is currently trading above the 20-day moving average and moving closer to the 50-day moving average. MarketClub believes that XEL's strong uptrend is likely to continue.
New Signal for JOANN Inc. (JOAN)
JOANN, Inc. is a well-known sewing, arts, and crafts retailer operating in the United States. The company boasts more than 850 brick-and-mortar stores in 49 states and sells fabrics and other products online.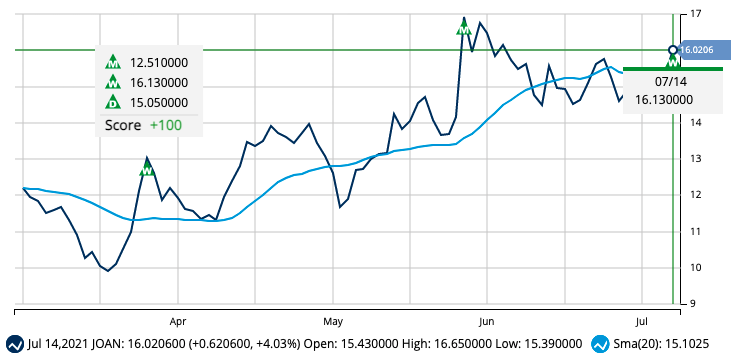 Chart Analysis Score
+100
Last Weekly Trade Triangle
7/14/21 @ $16.13
JOAN began trading on the NASDAQ on March 15, 2021. After debuting at around $12, the stock fell below $10 over the next 12 trading days. However, the stock has since climbed higher, hitting an all-time high on June 4, a day after the company reported Q1 data.
A strong Chart Analysis Score and a new, weekly Trade Triangle point to JOAN's continued bullish momentum.
---
What other stocks, ETFs, futures, or forex pairs are flashing new Trade Triangles?
Use our Recent Trade Triangle Scan to see the up-to-the-minute list of new signals and fresh swings.
Not a member? Not a problem!
Our scanning tools, signals, and analysis tools are waiting for you in MarketClub.