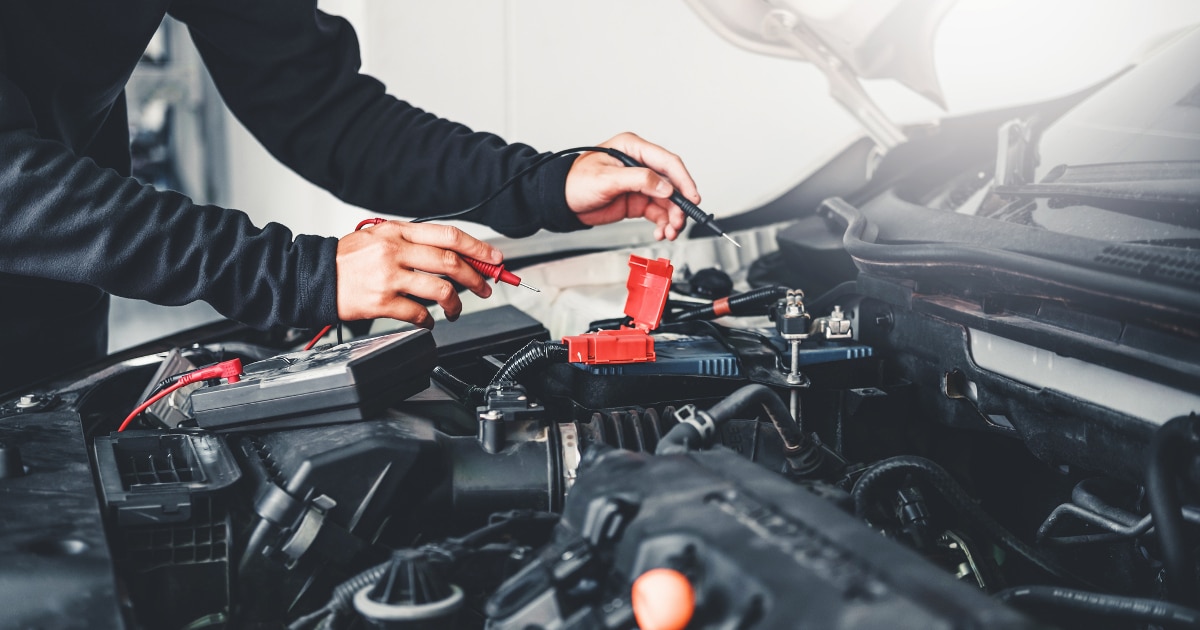 Investing in the stock market can be thought of as nothing more than a popularity contest. The more demand and attention a stock gets, the higher its price tends to go and vice versa.
But an unpopular stock can often be a good place for savvy contrarian-minded value investors to find mispriced companies overlooked by analysts.
One small-cap manufacturing company is priced well below its intrinsic value, giving contrarian investors a pick-up with plenty of upside and little downside risk.
A Well-Known Staple in the Auto Parts Industry
American Axle & Manufacturing Holdings (AXL) is a $942 million auto parts manufacturer in Detroit, Michigan. It primarily manufactures axles, driveshafts, universal joints, and thermal management systems. Additionally, it operates through its subsidiary Albion Automotive in the United Kingdom.
The company reported an impressive second-quarter earnings beat of $0.29 per share compared to the analysts' estimate of only $0.03 per share. Sales were at $1.28 billion compared to the $0.52 billion for the same quarter a year prior. However, sales were still lower than expected due to the negative impact of the semiconductor chip shortage.
One of the catalysts working in American Axle's favor is its deeply discounted stock price. It appears as if all the bearish news is already priced into the stock leaving room for little else other than upside potential.
The industry's shift towards EV (electronic vehicles) is the main culprit of AXL's pullback. These types of vehicles require different manufacturing parts. This leaves some auto parts manufacturers, like American Axle, in a position of reinventing themselves to stay up to date with the trends and battle competitors. Management has done an excellent job of keeping the company's growth relatively steady. Its eDrive offering should help it cater to the EV market as well. While some investors have dismissed the stock, focusing only on the challenges of the marketplace, its overly low price at the moment seems too appealing to pass up.
KeyBanc Capital Markets upgraded its recommendation on the stock back in July from "sector-weight" to "overweight" and offered a price target of $14 per share.
Underlying Fundamentals
The stock trades extraordinarily cheaply at just 4 times earnings compared to the auto parts industry average of 27 times earnings.
The projected long-term EPS growth rate of 15% gives the stock a PEG ratio of less than 0.30. This ratio is a strong indication that the stock is trading at less than its intrinsic value.
The Technical Framework
The stock chart for American Axle shows a stock that's clearly fallen into decline.
There are some bearish signs in the chart, such as the 20-day SMA trending well beneath the 50-day and 200-day SMAs. However, after such a significant drop, the RSI reading of just 33 indicates that this stock is extremely close to being in "oversold" territory.
The Bottom Line
Based on American Axle's full-year EPS estimates, this stock should be fairly valued at around $12 per share – a staggering gain of nearly 50% from its current trading range.
Value investors and contrarians alike will want to add this low-risk discount stock to their portfolio as soon as possible.
The above analysis of American Axle & Manufacturing Holdings (AXL) was provided by financial writer Daniel Cross.
---
Complete Technical Outlook for AXL
What's the long-term outlook for American Axle & Manufacturing Holdings? Will the stock follow its overarching trend or make a quick reversal?

Get the next signal for AXL and analysis for over 350K markets with your MarketClub Trial.