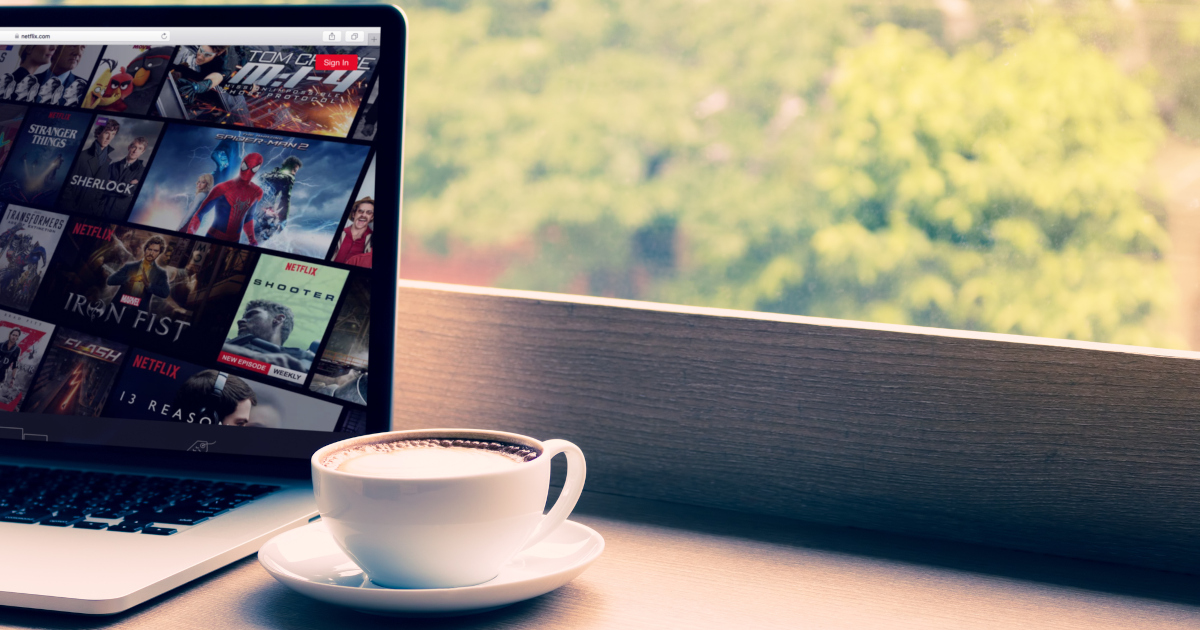 The cold winter months have finally begun for most of the U.S. and Canada, and there's no better excuse for staying at home curled up on the couch.
The new year is the perfect time to make a new addition to your portfolio, and there's one inflation-resistant tech company that fits the bill.
For this Wall Street tech darling, the new year offers more opportunities for growth into new market segments giving investors a top-notch pick-up at a discounted price.
A Best-In-Class Media Innovator and Tech Superstar
Netflix (NFLX) is a $267 billion communications services conglomerate that offers a subscription-based streaming service and produces its own media creations. The company has more than 214 million subscribers across the globe, with 74 million in the U.S. and Canada alone.
The company reported an impressive earnings beat of $3.19 per share for the third quarter compared to the analyst's consensus estimate of $2.56 per share. Subscriber growth came in at 4.4 million, beating out estimates of 3.84 million. Revenues fell in line at $7.48 billion.
One of the catalysts working in Netflix's favor is its recent push to provide more foreign media content with hit shows like Squid Game which took in large viewership numbers, approximately 142 million member households globally. With even more releases scheduled for 2022, Netflix could be a surprise winner early on.
Another potential long-term catalyst for the company is its push to expand into gaming services. Competing against applications like TikTok could help the company attract more members who prefer the Netflix service as a one-stop shop for T.V. shows, movies, social media, and gaming.
The Fundamental Basis
As a classic growth stock, it trades at a higher multiple than the S&P 500 Index at 55 times earnings versus 37 times earnings. However, it still falls well below the entertainment industry average of 96 times earnings.
The phenomenal future estimated EPS growth rate of 76% gives the stock a PEG ratio of less than 1 – a strong signal to investors that the stock is undervalued.
Unlike most high-growth tech stocks, Netflix comes with a relatively low beta ratio of just 0.84, making it a smart choice for investors worried about additional portfolio volatility.
The Technical Basis
The chart for Netflix shows a story of an oversold stock. The 20-day SMA is currently trending below the 50-day SMA, but both are still well above the longer 200-day SMA.
See the Full Technical Analysis Report for NFLX
The low RSI of 41 is a good sign that the stock is oversold or close to being oversold. A weak hammer pattern in the candlesticks last week could signify that the stock is getting ready to rally higher.
Throughout the next week, investors should keep a close watch for any additional bullish signals.
The Bottom Line
Based on Netflix's full-year EPS estimates, this stock should be fairly valued at around $700 per share – a gain of nearly 17% from its current trading price range.
Investors looking for a solid growth stock play to start the new year with will want to take a closer look at this long-term winner.
The above analysis of Netflix (NFLX) was provided by financial writer Daniel Cross.
---
Get The Next Signal for NFLX
What's the long-term outlook for Netflix (NFLX)? Will the stock follow its overarching trend or make a quick reversal?
Get your free trend analysis for NFLX with a momentum rating, new signals, and long-term outlook.