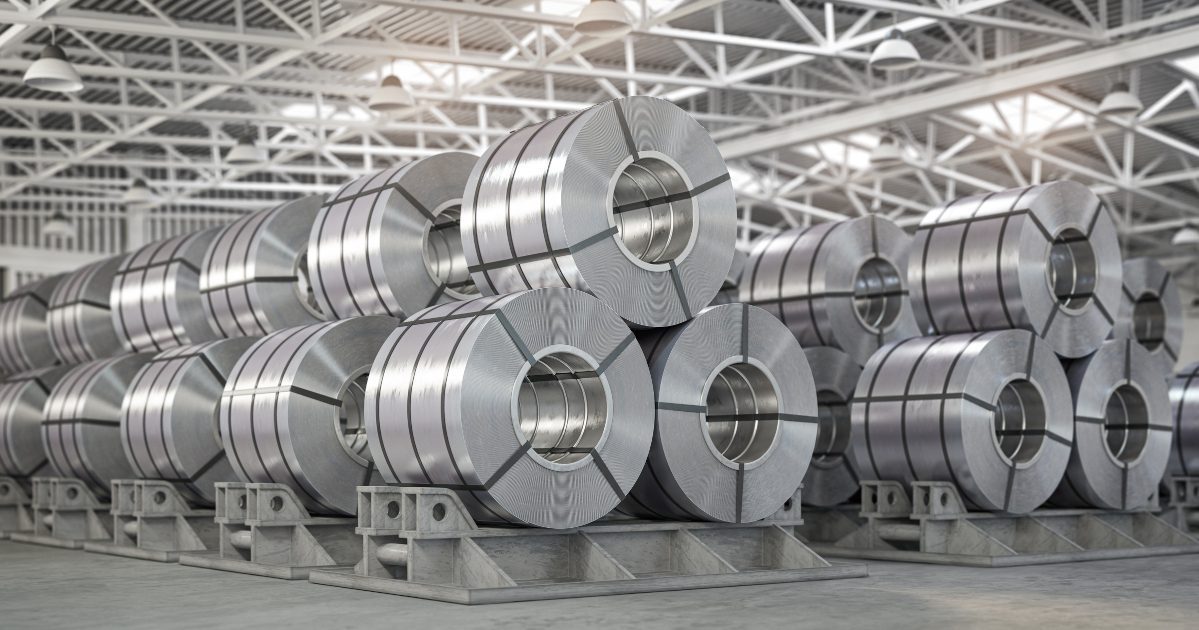 Contrarian investors excel at patience. Investors, in general, tend to be patient people – they understand that real wealth isn't created overnight.
Buying a discounted stock with solid intrinsic value is worth the wait as it develops into a profitable endeavor.
For one global materials brand, a steeply discounted stock price and a misleading earnings report could lead to some investors dismissing it as a struggling company.
For contrarians who dig it a bit deeper – they'll find a stealth power stock with far more upside potential than downside.
A Best-in-Breed Economic Powerhouse
United States Steel Corporation (X) is a $6.3 billion steel conglomerate engaged in producing and manufacturing steel. It is the second-largest steel producer in the U.S. and has production operations in both the U.S. and Europe.
The company missed fourth-quarter earnings expectations reporting $3.64 per share versus $4.41 per share, although one-time expenses were primarily responsible for the miss. Revenues skyrocketed 119% year-over-year to $5.62 billion, reflecting the company's real underlying strength.
The main catalysts for U.S. Steel are its long-term growth prospects in the global automotive, construction, appliance, energy, containers, and packaging industries. Along with its proprietary XG3 advanced high-strength steel line, the company is well-positioned to take advantage of economic growth in any part of the world.
In January, Wolfe Research downgraded its recommendation on the stock from "peer perform" to "underperform" and gave it a $24 per share price target. For contrarians, a downgrade means that less Wall Street is paying less attention to the stock, giving everyday investors an opportunity to capitalize.
The Fundamental Angle
The stock trades incredibly cheaply at just 1.8 times earnings compared to the iron and steel industry average of 4.5 times earnings. The long-term projected EPS growth rate of 8% gives it a PEG ratio of just 0.23 – a strong signal to investors that this stock is likely trading at undervalued prices.
X also comes with a small dividend yield of 0.80%, helping to cushion investors against sharp downside movements in the market. One cautionary note for investors is the relatively high beta ratio of 2. The ratio means that U.S. Steel is subject to much higher volatility than the broader averages, making it suitable for aggressive value investors only.
The Technical Case
U.S. Steel's chart shows a stock that has been beaten up lately, with the 200-day SMA trending above both the 20-day and 50-day SMAs. Looking more closely at it, we can see a sharp upturn in the 20-day trend line – something that, if it continues, will eclipse the longer SMAs over the next week or two.
The candlesticks show several weak and strong hammer formations developing recently, which could indicate a bullish move higher.
The Bottom Line
Based on U.S. Steel's full-year EPS estimates, this stock should be fairly valued at around $30 per share – a gain of about 25% from its current trading range.
For contrarian and value investors, this steel conglomerate is worth holding on to for the long haul with plenty of upside potential still untapped.
The above analysis of United States Steel Corporation (X) was provided by financial writer Daniel Cross.
Is United States Steel Corporation (X) A Buy or Sell?

Based on MarketClub's technical analysis tools, United States Steel Corp (X) is currently in a sideways mode.
Momentum has not yet built in either direction. However, MarketClub is analyzing every data tick, ready to spot a new trend as it develops.
Get an alert when X triggers a new signal or moves out of a neutral trend.