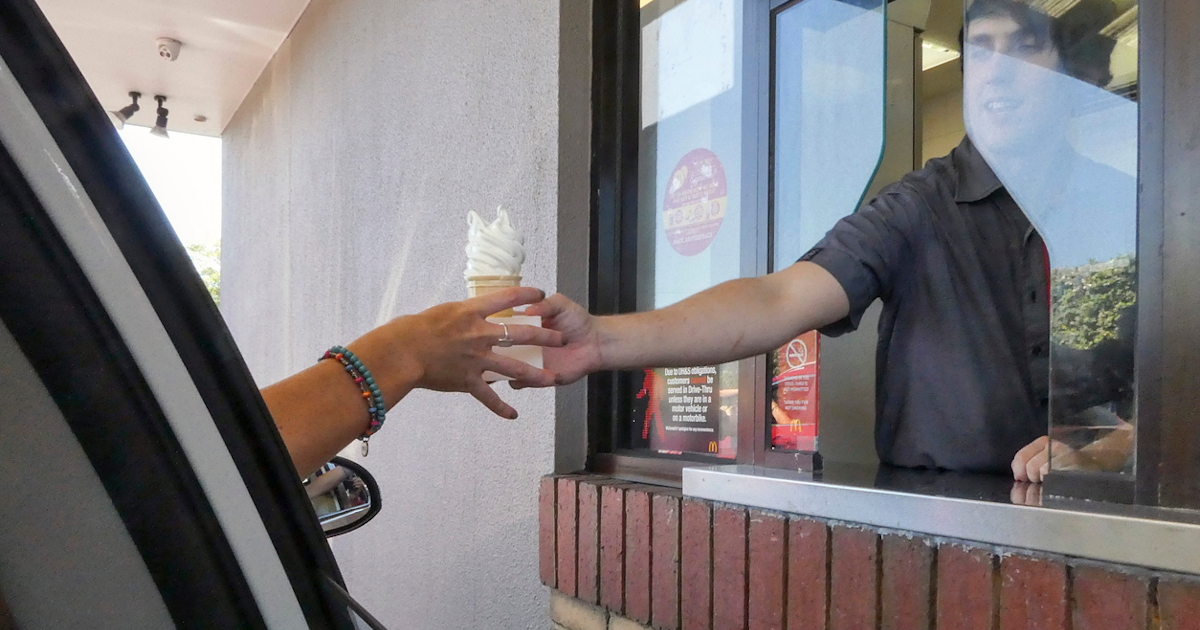 Sometimes the best way to invest in the technology industry isn't through the most obvious choice.
While big tech companies develop new designs, software programs, and technological breakthroughs, it's often the companies that actually use that technology in their business model that offer the best growth opportunities for investors.
For one familiar name, the application of new technology in each business segment has streamlined efficiency and created a leaner, faster growing company that could greatly benefit profit-seekers.
A Best-in-Class Restaurant Chain With New Growth Prospects
McDonald's Corporation (MCD) is a $186 billion fast-food restaurant chain and the largest in the world by revenue. It has roughly 38,000 locations in 100 countries, serving more than 69 million customers per day.
The company actually missed fourth quarter earnings estimates at $2.23 per share – slightly underneath the expected $2.34 per share analysts had predicted. Inflation and renewed COVID worries around the globe contributed to the miss.
However, revenues were in line with expectations at $6.01 billion while US same-store sales jumped 7.5% compared to the anticipated 6.6%.
The biggest catalyst for McDonald's going forward is its implementation of AI-based voice ordering, digital marketing, and new supply chain management technologies.
The recent partnership with IBM to integrate AI technology with its drive-thru ordering segment along with the app-driven MyMcDonald's Rewards program are helping to reduce overhead costs and boost overall sales growth across all markets.
Citigroup resumed coverage on the stock in April with a "neutral" recommendation but upped its price target from $260 per share to $270 per share.
Fundamental Anchor
The stock trades in line with the restaurants and bars industry average of 27 times earnings but comes with a long term EPS growth rate of 14% giving it a total PEG ratio of around 2 – a good sign that the stock still has more upside potential.
It comes with a healthy 2.20% dividend yield which helps buffer against downside movements and provides investors with steady income as well. At a payout ratio of just 51%, investors should expect steady income with the possibility of future dividend increases.
The low 0.61 beta ratio also provides additional protection by way of reduced volatility.
Technical Framework
McDonald's chart shows a steady uptrend which began in early March with a the 20-day SMA crossing over the 50-day SMA last week and is on track to cross over the 200-day sometime this week. A "golden cross" formation is a strong bullish signal of positive momentum and should propel the stock even higher.
See the Full Technical Analysis Report for MCD
The RSI of 57 is on the high end, but appears to be more a reflection of growing bullishness rather than a sign of being overbought.
The Bottom Line
Based on McDonald's full year EPS estimates, this stock should be fairly valued at around $300 per share – a gain of 20% from its current price point.
Anyone looking for an out-of-the-box technology play and a strong long term growth holding will definitely want to add McDonald's to their investment portfolio.
The above analysis of McDonald's Corporation (MCD) was provided by financial writer Daniel Cross.
---
Did MCD make it onto today's Top Stocks List? Click below to find out.