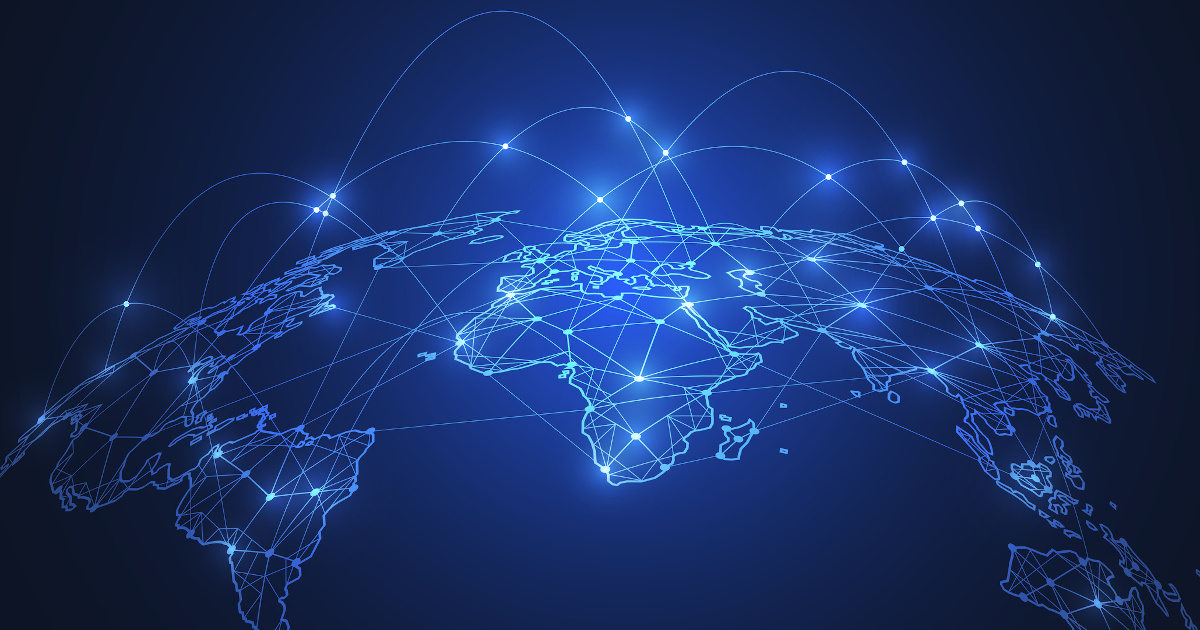 Risk and returns are inversely correlated. It's a truth that all investors have to manage in their portfolios. The lower the risk, the fewer returns you can expect. Generally, the higher risk, the higher expected returns.
But having at least one speculative or aggressive stock holding in your portfolio can help keep it diversified, while other more conservative picks assist in reducing your risk exposure.
For one innovative real estate technology investment company, strong long term potential gives investors a way of beating the market averages if they have room for some additional portfolio volatility.
A REIT Innovator
Digital Realty Trust, Inc. (DLR) is a $38 billion office real estate investment company that manages technology related properties focusing on data center, colocation, and interconnection-related properties. The company holds interests in more than 225 data center facilities throughout the United States, Europe, Asia, Canada, and Australia.
The company missed first quarter earnings estimates at $0.22 per share compared to the analysts consensus estimate of $0.28 per share.
Revenues of $1.13 billion were right in line with expectations, while management upped full year guidance to a range of $6.80 per share to $6.90 per share.
The biggest catalyst for Digital Realty is the current inflationary economic environment.
While most investors tend to avoid REITs during these time periods, Digital Realty's portfolio of data centers and technology-critical properties means that they have strong staying power in any kind of environment. To emphasize that point, management even raised its dividend distribution by 5% for 2022.
Five analytical firms reiterated coverage on the stock in February. Three gave neutral or market perform recommendations while the other two issued buy or overweight recommendations.
Price target estimates for the stock ranged from a low of $146 per share up to a high of $170 per share.
The Underlying Fundamentals
Unlike most growth stocks, Digital Realty has a relatively low P/E ratio of just 28 times earnings compared to the specialty REITs industry whopping average of 70 times earnings.
However, the projected long term EPS growth rate of around 28% gives it a PEG ratio of 1 – a good sign that the stock may still be undervalued right now.
As a REIT, the beefy dividend yield of 3.66% makes this a very attractive opportunity for long term returns while still helping to protect against downside movements in the market.
The Technical Attributes
The chart for Digital Realty shows a rough start to 2022 with a year-to-date performance of -24.5%.
See the Full Technical Analysis Report for DLR
The 200-day SMA is trending highest at the moment, but the 20-day SMA crossed above the 50-day SMA several weeks ago and could be signaling to investors that more bullishness is coming soon.
The RSI of 34 is very close to signaling that the stock is oversold and investors should keep an eye on the metric and be ready to pounce if it drops to 30 or less.
The Bottom Line
Based on Digital Realty's full year EPS estimates, this stock should be fairly valued at around $160 per share – an impressive gain of more than 20% from its current trading price.
Aggressive investors looking for a strong speculative growth play with huge upside potential will definitely want to check out this outstanding winner.
The above analysis of Digital Realty Trust, Inc. (DLR) was provided by financial writer Daniel Cross.
---
Is DLR on our List of Top Stocks?
Does DLR rank in our list of the day's top 50 stocks with the strongest technical momentum?
See the list and the stocks that could see significant breakouts in the days and weeks to come.