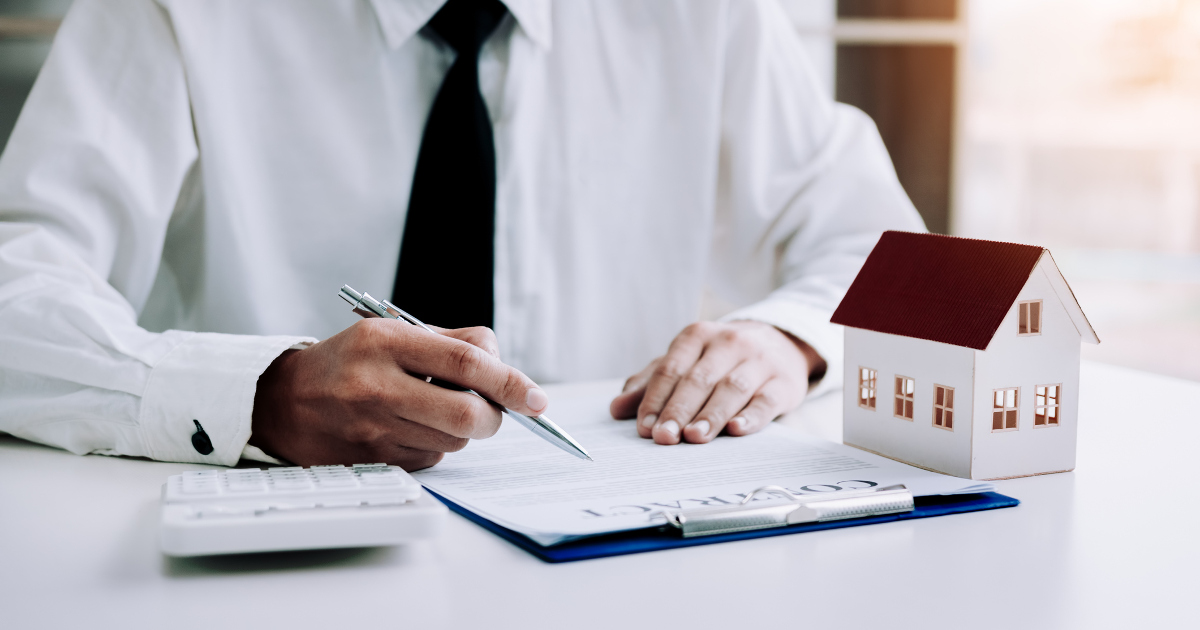 The stock market has been increasingly volatile with sharp ups and downs amidst a poor earnings season, trade war issues, and more. It's a challenging environment for investors who can't tell from day to day what kind of mood will take over during the trading session.
One of the best places investors can take shelter is a REIT with plenty of dividend support to keep portfolio gains steady. For one REIT, a large and diverse residential portfolio may be just what investors need to keep profits flowing.
A Best-In-Breed REIT and Investor Refuge
Equity Residential (EQR) is a $30 billion apartment real estate investment trust (REIT) with more than 307 different properties making it the 3rd largest apartment owner in the US.
The company blew past analysts estimates for the 2nd quarter. EQR reporting earnings of $0.83 per share compared to the expected $0.33 per share. Total quarterly revenues were up 4.6% year-over-year while same-store NOI and Lease NOI came in higher. Management noted an improving rental market as well, giving investors more positive news.
REIT's are required to distribute at least 90% of its income back to shareholders through a dividend, making Equity Residential a safe-haven asset. With the 10-year Treasury currently yielding just 1.68%, the 2.80% dividend makes the stock an attractive pick-up right now.
Other than a tumultuous stock market making Equity Residential a solid investment option, the housing and rental market is another catalyst. The rental market, in particular, is tight and getting tighter, allowing apartment properties to raise rents and boost margins even higher.
Fundamental Analysis of Equity Residential
The stock trades at slightly less than the industry average at 40 times earnings. But the ratio derived from forward-adjusted funds from operations, a key metric for REITs, is under the 10-year industry average of 18 times future earnings.
A relatively low payout ratio gives the company plenty of free cash flow for making new investments. And, as with all REIT's, the dividend makes it a classic safe-haven asset play, currently yielding 2.80%.
Technical Analysis of Equity Residential
Equity Residential's chart should give investors something to cheer about with a clear bullish trend line. The short and long term SMA have been evenly spaced and following higher along with the stock price as well with very little volatility.
The Bottom Line
Based on Equity Residentials' full-year EPS estimates, this stock should be fairly valued at around $86 per share – a gain of more than 10% with the dividend reinvested as well.
Investors that need a stock to steady out their portfolio will find that Equity Residential could be the perfect new home for their money.
The above analysis of EQR was provided by Daniel Cross, professional trader and financial writer.
---
What Does MarketClub Say About EQR?
MarketClub's rating and signaling technology agree with Mr. Cross that EQR is in a strong uptrend with bullish momentum.
With a +90 Chart Analysis Score, Equity Residential has short-term, intermediate-term, and long-term trend strength.
Long-Term Traders
MarketClub members following our long-term strategy would have entered a long position on 11/14/18 at $68.57 and would still be holding.
This signal would have helped members ride a 17.5% move.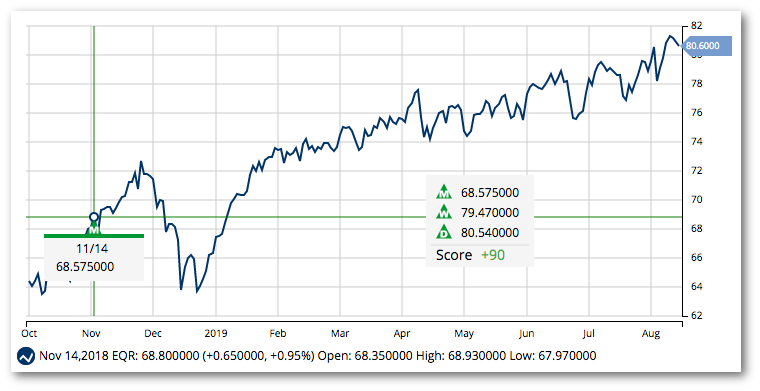 Intermediate-Term Traders
MarketClub members following our intermediate-term strategy would also be holding a long position for EQR after capturing a number of small gains.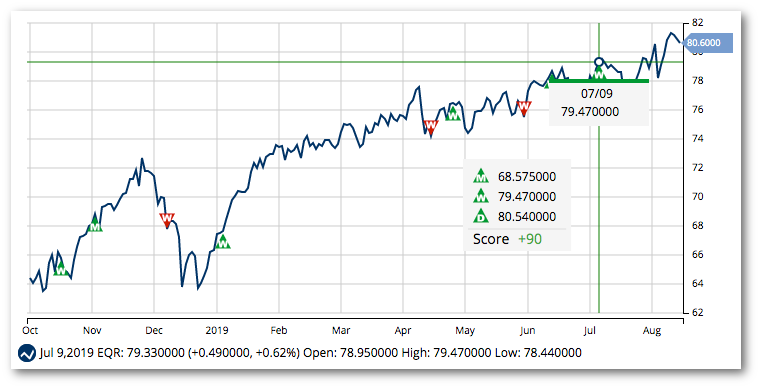 When EQR Reverses
MarketClub members are waiting for a signal to exit EQR depending on their preferred Trade Triangle trading strategy.
Thankfully, members don't need to sit in front of their computers to know when it's time to make a move – our alert tool will notify you when a new signal is issued.
Why MarketClub
Instead of watching EQR like a hawk, waiting for that next signal, our technology monitors every data tick looking for warnings signs of a trend shift.
Join MarketClub right now to set your trade alert for EQR and add it to a watch portfolio for a daily analysis report.