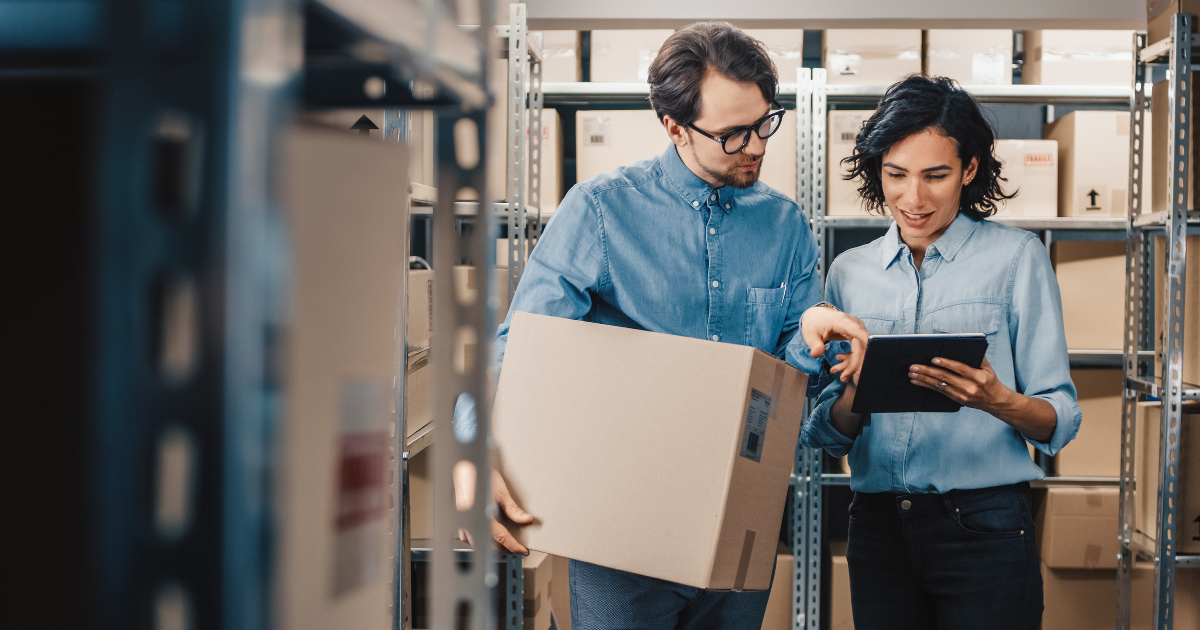 It's always exciting to find a winning stock that no one is talking about – value investors pride themselves on being able to spot these under-the-radar picks.
On occasion, it makes more sense to hop on the bandwagon with a popular name when profits are up and bullish momentum is accelerating.
For one top-performing tech superstar, an upbeat economic outlook for 2020 and strong consumer spending expectations for the holidays means that investors can cash in by riding the stock higher.
A Best-In-Breed Consumer Powerhouse
Amazon.com (AMZN) is a $902 billion online retailer and mail-order conglomerate with operations around the globe. Aside from its e-commerce segment, the company also operates in digital streaming, cloud computing, and artificial intelligence.
The company missed 3rd quarter EPS expectations, reporting $4.23/share instead of the projected $4.62/share. While revenues came in higher than expected, the company has had an underwhelming year to date. But the sheer size of the company, along with new initiatives like faster Prime delivery time, could be the reason why Amazon hasn't put up huge earnings so far this year.
Get Entry & Exit Signals for Amazon.com (AMZN) – Limited-Time Offer
The holiday season is a major catalyst working for Amazon. According to Adobe Analytics, by 9:00 am on Cyber Monday, records were already being broken with online sales totaling more than $473 million and on track to hit $9.4 billion in total sales for the day.
Other catalysts for Amazon include:
Amazon's HelloFresh grocery delivery service
cloud computing platform AWS
Prime service change to reduce delivery time from two days down to just one day.
While the latter initiative may be responsible for the 3rd quarter EPS miss, the long-term potential of faster delivery time makes Amazon a standout winner above its peers.
Fundamental Breakdown
Amazon trades at 80 times earnings – higher than the industry average of 59 times earnings. The projected EPS growth rate of 100% gives the stock a PEG ratio of less than 1 – making the stock appear undervalued despite the high P/E.
Technical Breakdown
The chart for Amazon seems somewhat muted given its popularity. Most indicators, such as average volume and RSI, are trending right in line with what one might expect to see from a flat or neutral outlook. However, the size of the company, valued at nearly $1 trillion, makes it slow to react to investor activity.
What's the takeaway? Amazon's stock appears to be a sleeping giant at the moment. Once awakened, this stock could soar higher very quickly.
The Bottom Line
Based on Amazon's full-year EPS estimates, this stock should be fairly valued at around $2,200 per share. This would be a gain of more than 23% from its current trading range.
Investors willing to overlook the relatively high cost of buying the stock at around $1800 per share should get rewarded with outsized gains heading in 2020.
The above analysis of AMZN was provided by Daniel Cross, professional trader and financial writer.
---
Is It Time to Buy AMZN Stock?
According to MarketClub, AMZN has yet to establish a solid trend and is moving in a sideways pattern.
With a Chart Analysis Score of -65, the long-term trend is still pointing downwards, while the short-term and intermediate trends are floundering.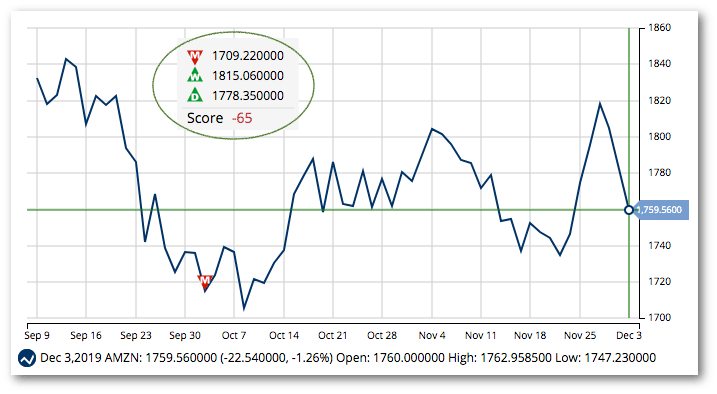 MarketClub will be keeping a close eye on AMZN.
If Amazon.com begins a legitimate move to the upside, the score will increase, triggering a new Trade Triangle.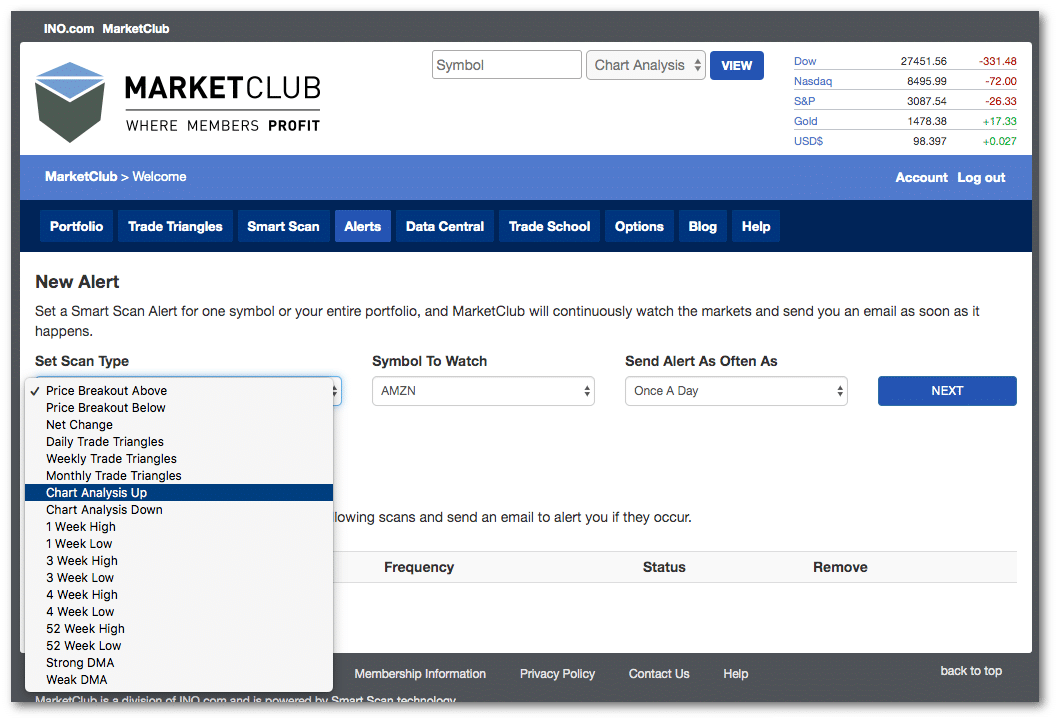 Members can set an alert to warn them of strengthening momentum for AMZN or any other stock, ETF, future, forex, or mutual fund in their portfolio.
Learn More About MarketClub's Tools
Will an upbeat economic outlook and strong holiday spending create a bullish push for AMZN? We'll have to wait and see – but if it does, MarketClub members will be the first to know.