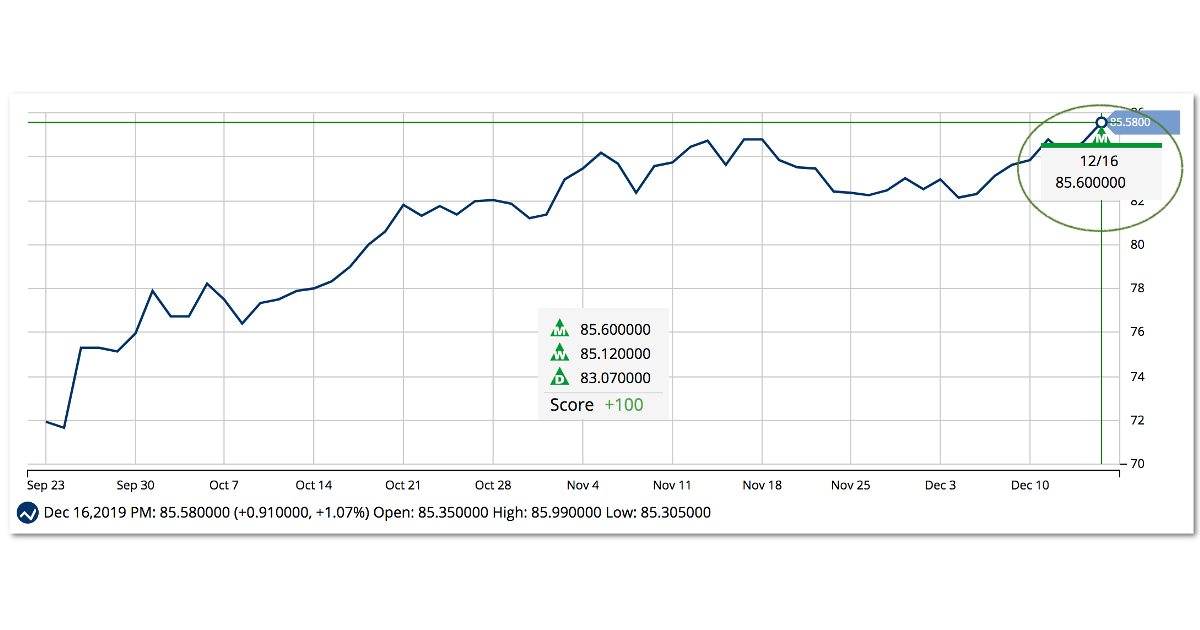 There is some new action on MarketClub's signal scan today.
Some well-known stocks are experiencing major trend shifts and triggering new MarketClub signals.

New Buy for Philip Morris International Inc. (PM)
A new entry signal was triggered this morning when Philip Morris  International Inc. (PM) reached $85.54/share.
MarketClub members could use this signal as an entry for a longer-term position.


With a score of +100, this stock has technical support on all time frames and should continue its upward trend.
MarketClub members should look for a weakening score to suggest that PM has slowing momentum.
Free Stock Analysis Report for PM
Get a free daily report for Philip Morris International Inc. (PM) – this report will share MarketClub's latest momentum score, the chart analysis outlook, and warning reversal signs.