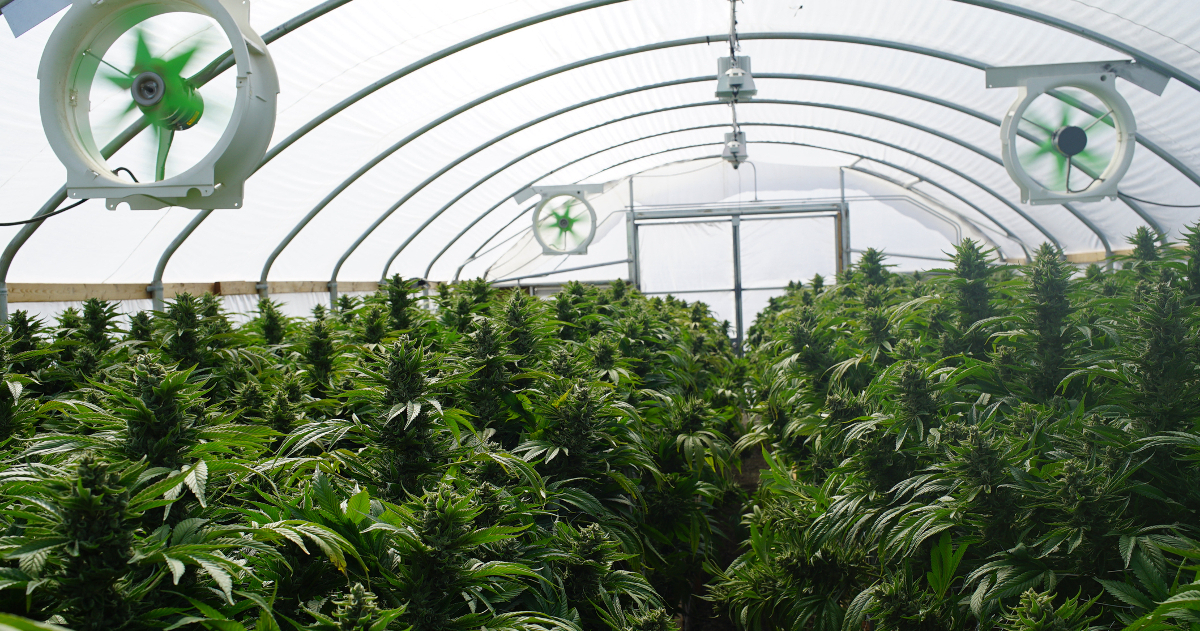 Expectations are mixed for the cannabis industry in 2020. While some experts believe that legal action on Capitol Hill will push pot stocks higher, others believe that we'll see a wave of bankruptcies for the sector's smaller, cash-poor companies.
Many cannabis stocks like Canopy Growth Corp (CGC), once believed to be best-of-breed, are still sitting more than 40% off highs made in 2018. Once beloved Aurora Cannabis Inc. (ACB) is also down 79% from 2018 highs. It's enough to give you the chills.
However, it's not all bad news for pot stocks. There a handful of cannabis stocks that are reaching new 3-month highs and have the technical strength to continue their bullish moves.
See these strong cannabis stocks and MarketClub's long-term outlook.
---
Innovative Industrial Properties (NYSE:IIPR)
Innovative Industrial Properties is a real estate investment trust (REIT) for the medical cannabis industry.
Founded in 2016, this company has put together a healthy portfolio of income-producing real estate assets (particularly grow space) in 10 U.S. states.
This REIT's share price has rocketed up the chart and is hitting a new 3-month high. IIPR is picking up steam, jumping more than 20% year-to-date.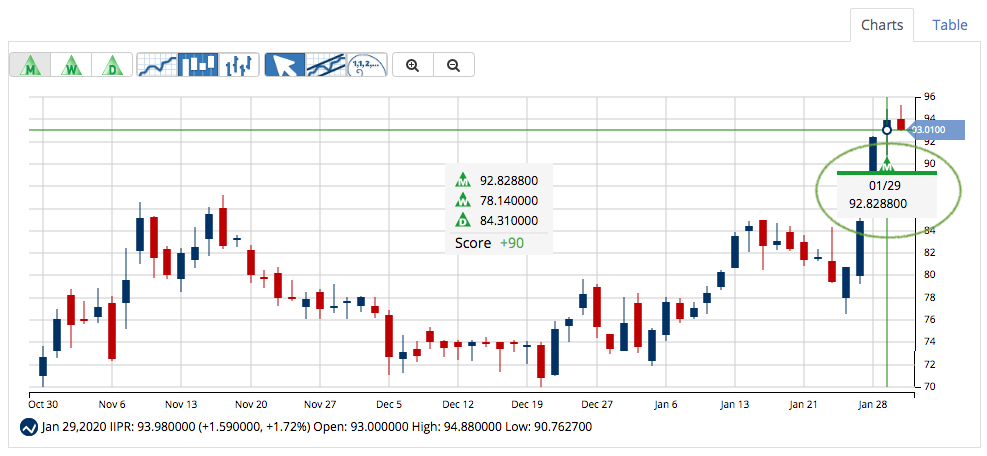 MarketClub detected a new long-term trend for IIPR on January 29, 2020, at $92.80.
Members could use this signal as an entry point, as the Chart Analysis Score of +90 verifies the trend's strong upward trend. Get the entry and exit signals for IIPR.

---
The Scotts Miracle-Gro Company (NYSE:SMG)
Scotts Miracle-Gro isn't the first stock that comes to mind when investors think about the cannabis industry. However, Scotts's Hawthorne Gardening subsidiary has pushed them into the cannabis game. In 2018, 13% of revenue rolled in from Hawthorne alone.
Scotts has continued to move further into the cannabis industry with its acquisition of Sunlight Supply, a provider of hydroponics solutions.
SMG continues to hit all-time highs and pushed through the $100/share price in July of 2019.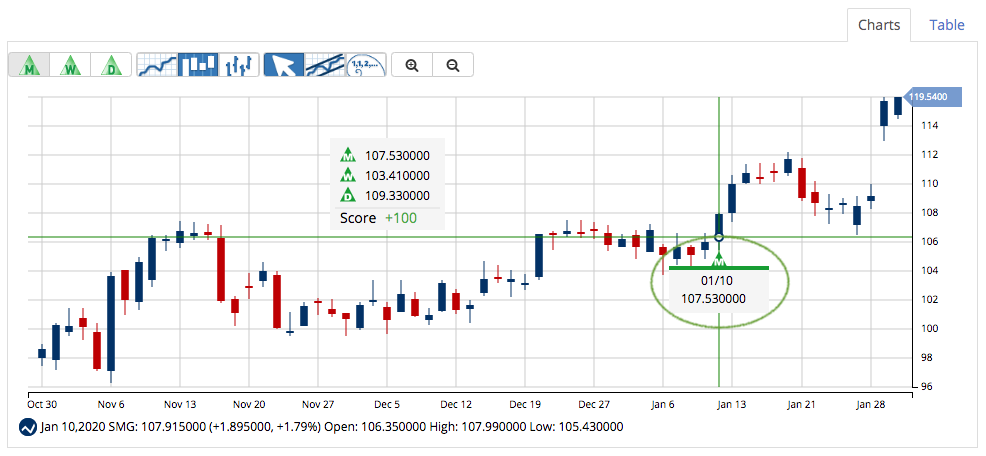 MarketClub's technology has helped members pick up gains for SMG as it swings up. See if SMG made it on our top 50 stocks list.
In 2019, members followed a long-term signal on February 19 at $79.36. Members rode a swing until they received an exit signal on October 23, 2020, at $97.95. Members snagged a gain of $18.59/share (+23.4%).

Members received another entry signal on January 10, 2020, at $107.53. As of the close on January 30, 2020, members would be looking at another $12.01/share (+11.1%) jump for SMG.
MarketClub is still detecting a strong uptrend with a +100 Chart Analysis Score, and the outlook looks great for SMG.
---
Cannabis Sativa, Inc. (OTC:CBDS)
Through its subsidiaries, Cannabis Sativa, Inc. develops, manufactures, and sells CBD and THC health products, operates dispensaries, and offers cannabis-related services.
Cannabis Sativa's share price bounced around at the $0.50 in December of 2019. On January 13, 2020, CBDS began to break out, jumping more than 50% in the last two weeks.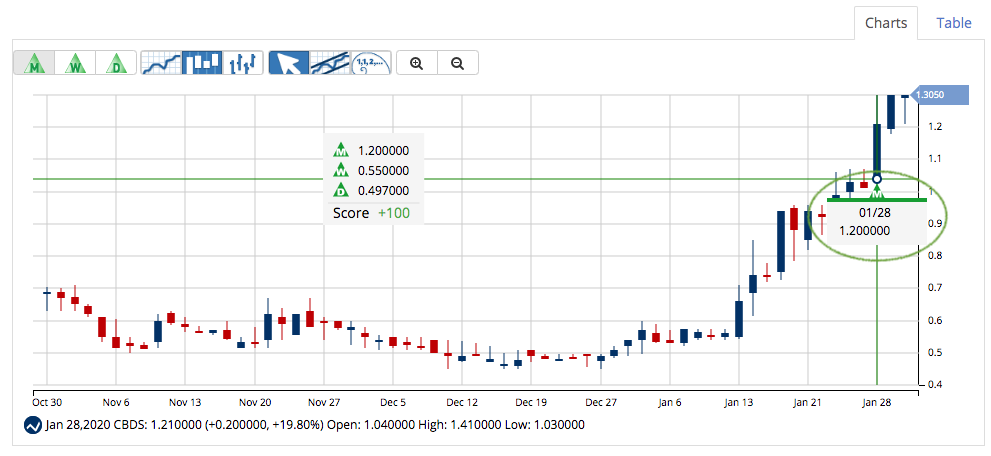 On January 28, 2020, our Trade Triangles confirmed that a strong trend was in place. MarketClub members received a signal to enter at $1.20 and are currently sitting atop a $0.10/share gain (+7.5%).

With a +100 Chart Analysis Score, we believe that CBDS is trading in the confines of a strong uptrend and has more room to the upside. Get the next exit signal for CBDS.
---
While some cannabis companies may indeed struggle in 2020, it's not something that MarketClub members will worry about.
MarketClub's technology will continue to analyze chart patterns for members – handing over both new opportunities and warnings of weakness.
Begin your 30-day MarketClub trial right now to get the signals for cannabis stocks and over 350K markets.
Find the strongest rated stocks, evaluate your portfolio picks, and see which stocks are flashing new entry signals.