Stocks that fall from their highs aren't usually the first place investors think to look for profitable opportunities.
After all, stocks that have some bullish momentum are traditionally the best buys – right? However, stocks that have fallen victim to a sell-off can be opportunities in disguise.
Investors don't always stop buying or selling at a stock's intrinsic value – a down stock may actually be priced far cheaper than its actual worth. For one such stock, a deeply discounted price belies a higher hidden value.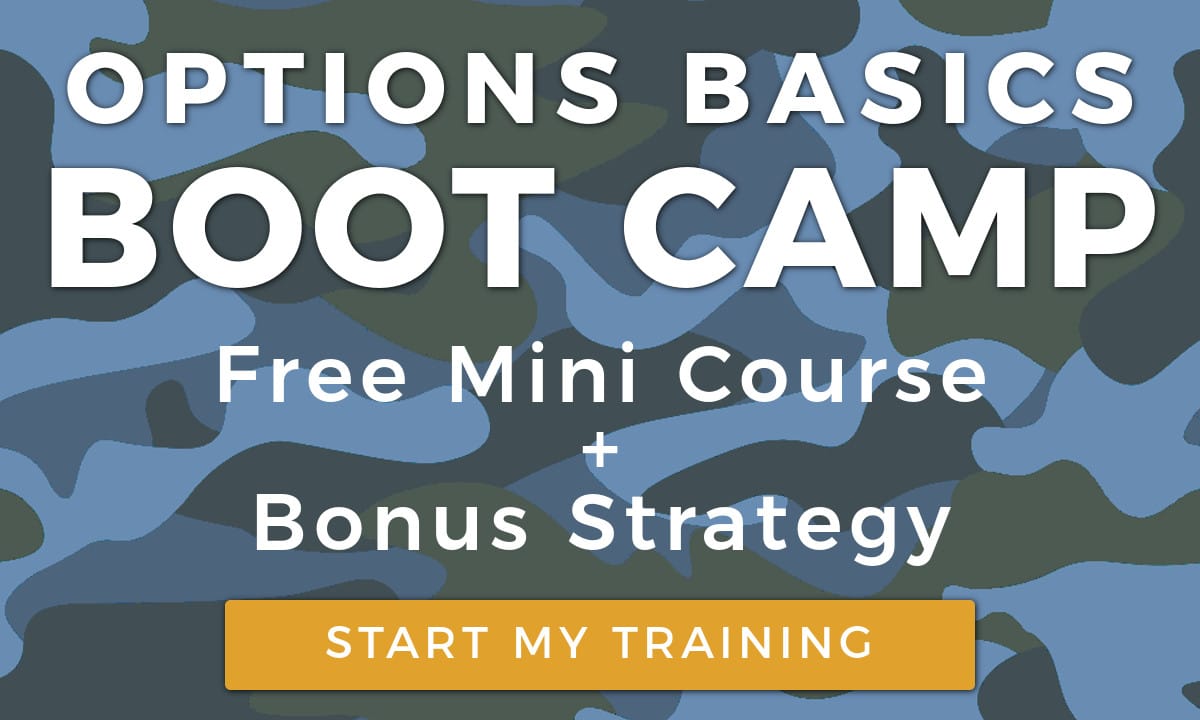 A Value Stock Trading at a Deep Discount
Cinemark Holdings, Inc. (CNK) is a $3.8 billion movie theater company with operations in North and South America as well as Taiwan. It is touted for being the largest movie theater chain in Brazil.
The company missed third-quarter EPS expectations by a mile, reporting a gain of just $0.27 per share compared to $0.49 per share as analysts had predicted. A broad sell-off following the miss dropped the stock by more than 12%. However, this stock may be trading in oversold territory at this point.
A long sell-off may actually be one of the strongest catalysts for this stock moving higher. Right now, it appears that all the negative news has already been priced into the stock's valuation. And the high dividend yield makes it difficult to keep up selling pressure to drive it any lower.
In summary, this stock is too cheap at these prices to let it sit on the sidelines.
Fundamental Analysis
The stock trades relatively cheaply at just 18 times earnings compared to the industry average of more than 35 times earnings.
The long-term EPS growth rate estimates of about 12% give the stock a PEG ratio of 1.5. This ratio is a sign that that the stock may be undervalued right now.
The stock carries a hefty 4.15% dividend yield, giving investors plenty of further downside protection.
Technical Analysis
The chart for Cinemark might not look like much at first glance. But, switching to a candlestick chart, a clear bullish indicator can be seen with a "hammer" pattern preceded by the equally bullish "three white soldiers" formation.
This candlestick formation implies that a bottom has occurred in the stock, and buying pressure has begun to reassert itself in the stock. The RSI reading of 40 further bolsters this idea having come off of an oversold reading very recently.
The Bottom Line
Based on Cinemark's full-year EPS estimates, this stock should be fairly valued at around $41 per share – a gain of more than 26% from its current trading range.
Value investors might want to add Cinemark to their portfolio for a long-term play that could return outsized profits.
The above analysis of CNK was provided to MarketClub by Daniel Cross, a professional trader and financial writer.
CNK Reversal Warning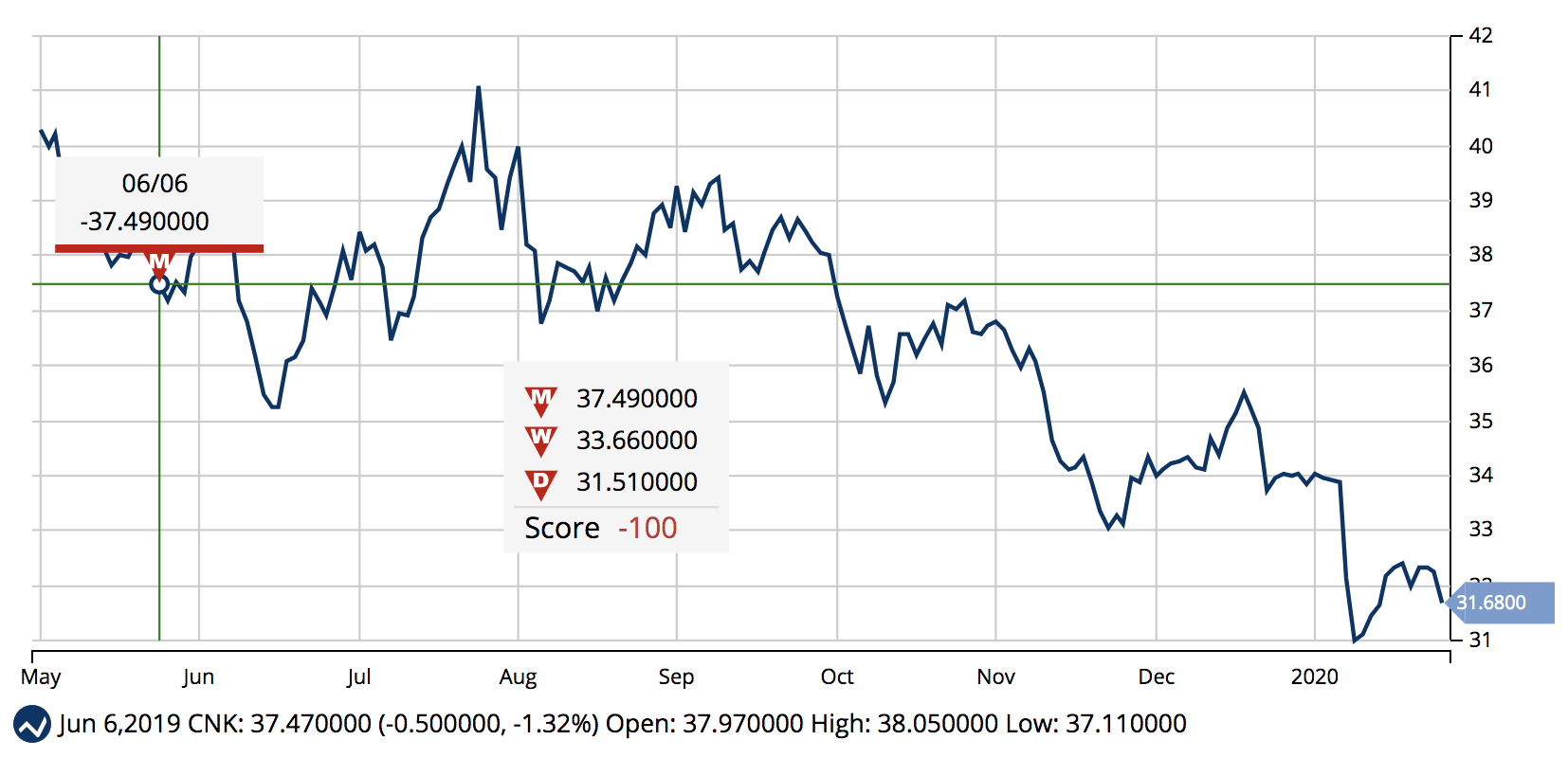 Right now, CNK is in a strong downtrend. With a Chart Analysis Score of -100, MarketClub believes that this stock is showing all the signs of continued weakness.
MarketClub members are waiting for our technology to spot a reversal and issue a new Trade Triangle.
Thankfully, with our alerts, members don't have to sit in front of their computers and wait. When members add CNK to their alert portfolio, we'll send them a message as soon as it looks like the stock is going to turn around.
Learn more about the Trade Triangles and see how we spot new trends and new points of entry.