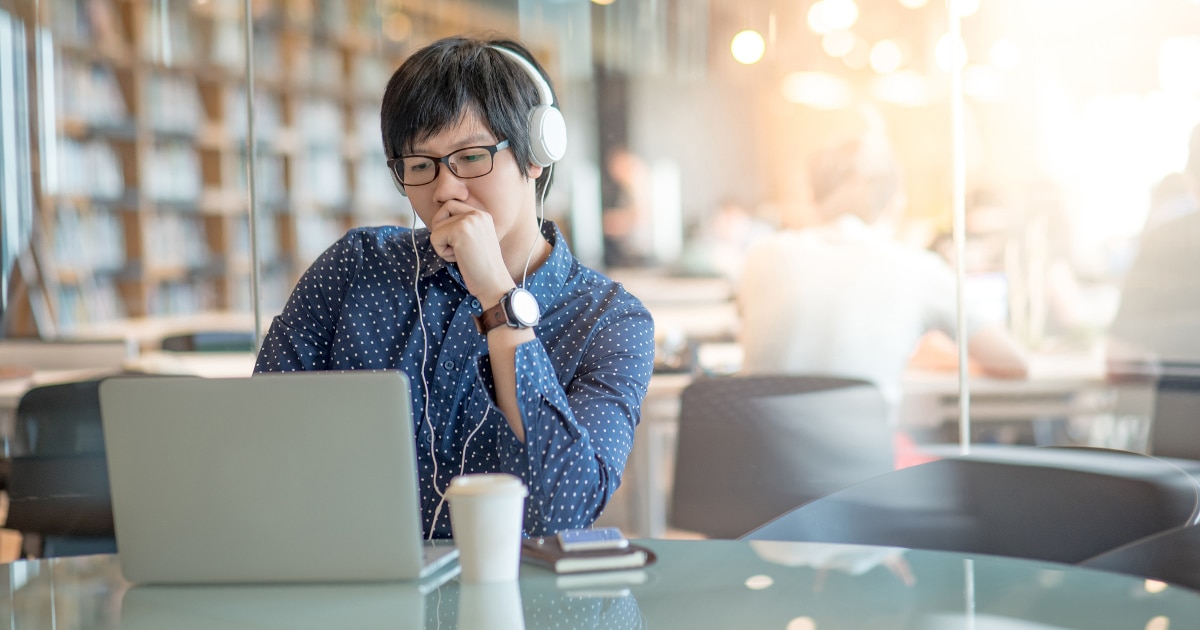 There is some new action on MarketClub's Trade Triangle scan!
Some well-known stocks are experiencing major trend shifts and triggering new MarketClub entry and exit signals.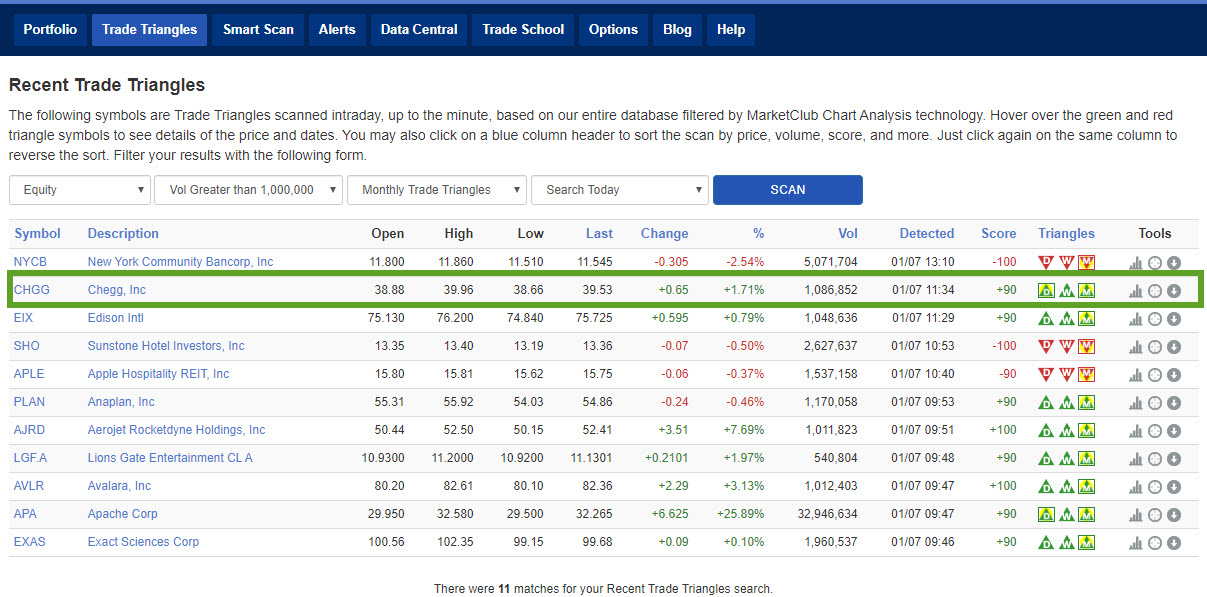 New Buy Signal for Chegg, Inc. (CHGG)
Chegg, based in Santa Clara, California, is an educational technology company with over three million subscribers. The company offers digital and print textbook rentals, virtual tutoring, and other student services.
Chegg is set to report earnings on February 10, 2020. The consensus EPS forecast for the quarter is $0.19, up 46% from the previous quarter's reported EPS.
A new entry signal triggered on Tuesday morning, January 7, 2020, when Chegg, Inc. (CHGG) reached $39.73/share.
After falling from all-time highs made in July, Chegg's bullish momentum is picking up.
MarketClub members could use this signal as an entry for a long-term position.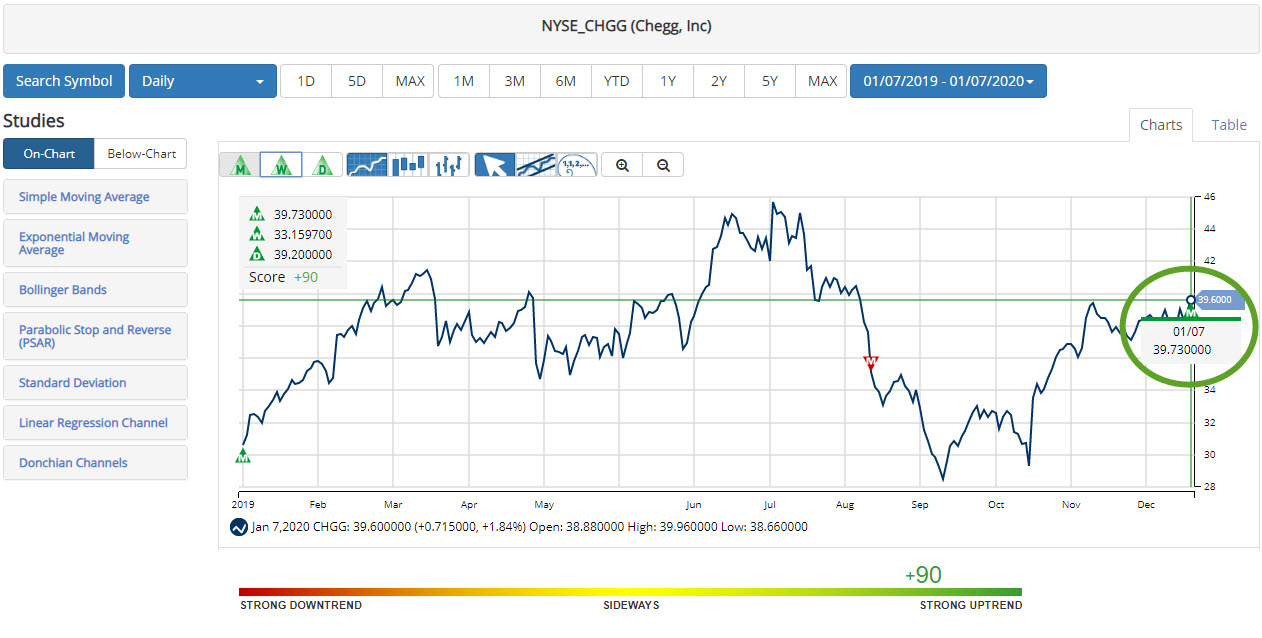 CHGG is showing a Chart Analysis Score of +90. This strong score suggests that this stock has technical support on all time frames and should continue its upward trend.
MarketClub members should look for a weakening score to suggest that CHGG has slowing momentum.
Free Stock Analysis Report for CHGG
Get a free daily report for Chegg, Inc (CHGG) – this report will share MarketClub's latest momentum score, the chart analysis outlook, and warning reversal signs.