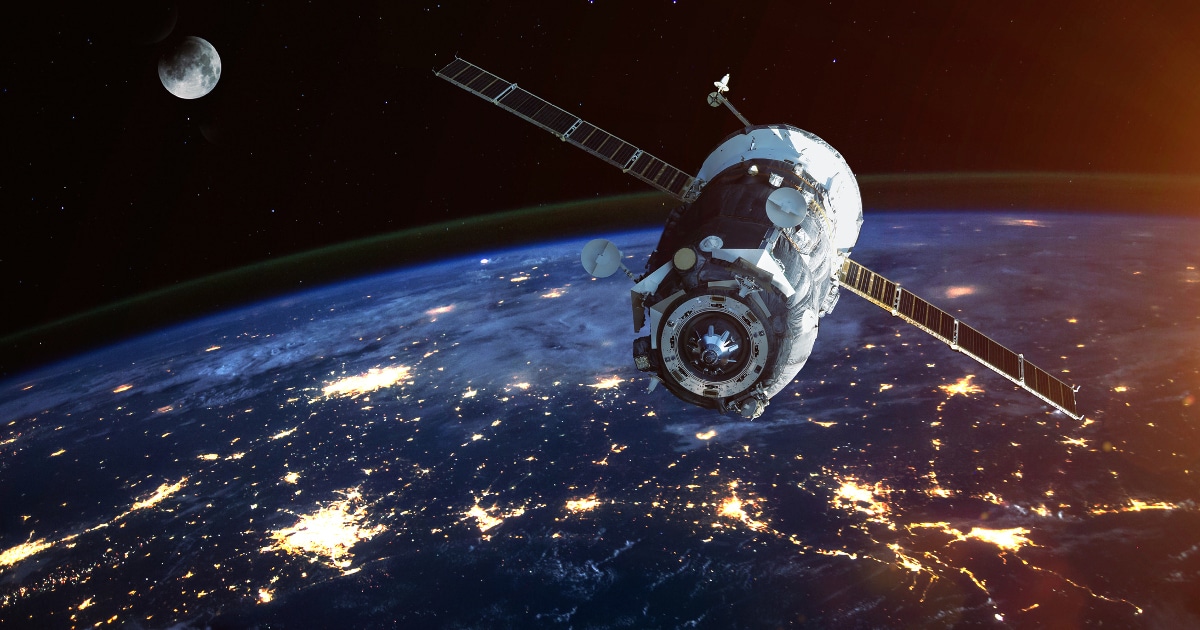 Wednesday, May 27, 2020, was set to be a historic day. Two U.S. astronauts were booked for a ride to the International Space Station. Their ride was the first commercial spacecraft built by SpaceX. It has been close to 20 years since Americans launched a U.S.-built aircraft into orbit.
Unfortunately, the launch was scrubbed due to bad weather conditions and rescheduled for Saturday, May 30, 2020.
NASA awarded SpaceX a $3.1 billion contract to develop a new commercial craft. Led by Elon Musk, SpaceX is also developing private passenger and rideshare programs. The success of SpaceX's Drone-2 Mission could launch a new era of spaceflight and exploration.
What will this mean for aerospace investors?
Let's take a peek at MarketClub's technical analysis for exchange-traded funds (ETFs) with serious space exposure.
---
Top ETFs to Play Space Exploration
Procure Space ETF (UFO)
This ETF began trading in 2019 to offer exposure to companies that receive at least 50% of revenue/profits from segments of the space industry. Space revenues can be derived from launch vehicles, satellites, and other products or services that further the mission of space exploration.
As of the quarter ending on 3/31/20, the ETF's market value is down 33%. With that said, this ETF is showing strong short-term momentum.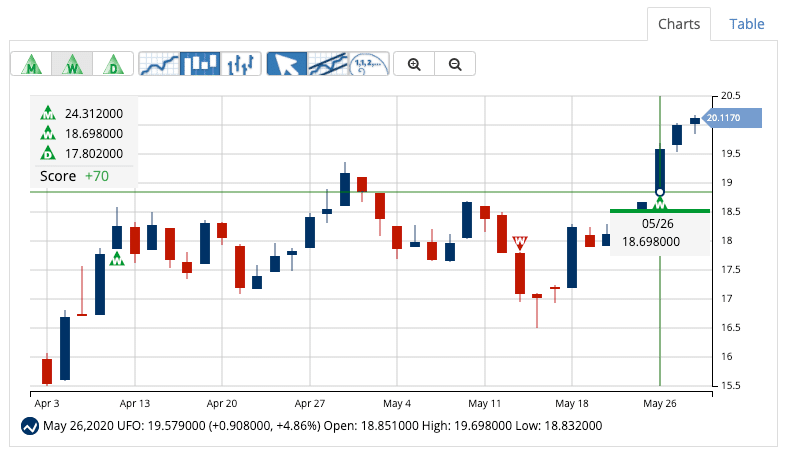 UFO has a Chart Analysis Score of +70 and received a new weekly Trade Triangle (intermediate-term trend) on May 26, 2020, at $18.69.
This ETF has been on a multi-day streak, up more than 18% since the low made on May 18, 2020.
Members trading a shorter-term strategy may be sitting in a long position, while longer-term traders are waiting for a stronger Chart Analysis Score to develop.
Get the Next Trading Signal for UFO
Invesco Aerospace Defense ETF (PPA)
The PPA fund looks to invest 90% of total assets in companies involved in the development, manufacturing, operations, and support of U.S. defense, security, and aerospace operations. The market price for this ETF is down 26% year-to-date. However, after a multi-day run, the ETF's price is up 22% from the low made in May.
This ETF has also seen recent momentum and is building technical strength. With a +70 Chart Analysis Score, PPA has yet to swing over to a full-blown uptrend.
MarketClub members following a shorter-term strategy may have entered a long position on May 26, 2020, after a Trade Triangle was issued at $53.41.
Long-term members may be waiting for a monthly Trade Triangle to ride the bullish swing.
Get the Next Trading Signal for PPA
SPDR S&P Aerospace & Defense ETF (XAR)
XAR seeks to invest at least 80% of total assets in securities that make up the S&P Aerospace & Defense Select Industry Index. The fund is composed of U.S.-based companies including Mercury Systems Inc. (MRCY), Axon Enterprise Inc. (AAXN), and Teledyne Technologies Inc. (TDY).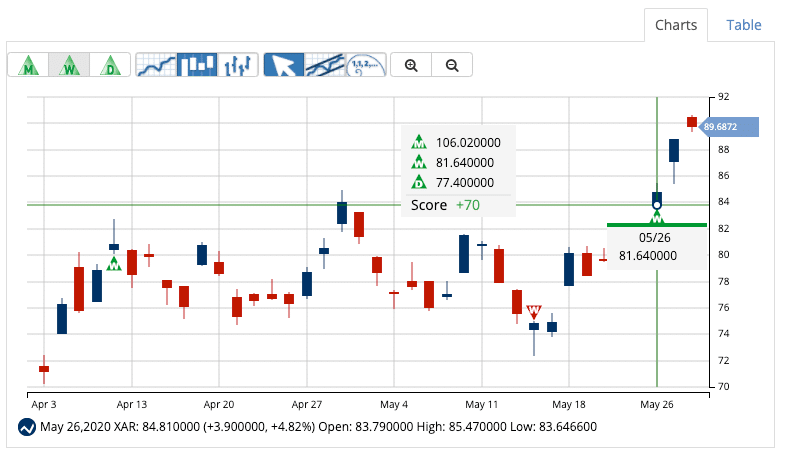 The momentum started to pick up for the ETF's price towards the latter part of May 2020. With a +70 Chart Analysis Score, the short and intermediate-term trend is strong, but long-term momentum is still building.
The ETF is up 9.9% since the last weekly Trade Triangle plopped on the chart and a long-term trend is slowly developing.
Get the Next Trading Signal for XAR
---
As SpaceX and NASA make history, the momentum for these ETFs could be out of this world.
We'll leave space exploration to Musk and the astronauts at NASA, but we'll continue to analyze the trends for the aerospace ETFs and pass new trading opportunities to members.
Want the trading signals for UFO, PPA, and XAR? What about analysis for over 350K markets?
Sign up for a 30-day trial to MarketClub and we'll send you a password to log in right away!