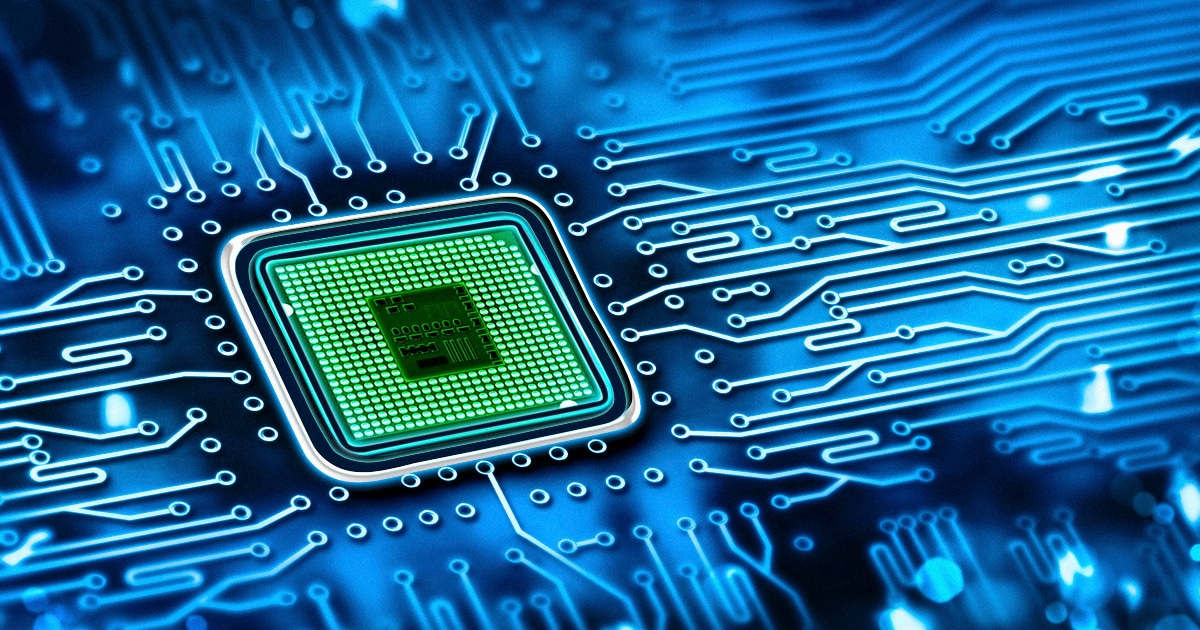 It's been hard to get a read on the markets lately. As bullish and bearish news competes for daily headlines, investors cannot get a solid feel for where markets are headed. But not all stock sectors perform the same for any given event.
One tech company doesn't seem to be paying attention to what the markets are doing. Instead, it's focused on the next generation of telecommunications and preparing for the next growth wave. It's good news for investors who may be able to pick up a growth stock play at a discount.
A Blue Chip Semiconductor With Growth Potential
QUALCOMM Incorporated (QCOM) is a $101 billion semiconductor giant that produces semiconductors, software, and other services in the wireless communication market space.
The company reported a second-quarter earnings beat of $0.88 per share. This exceeded analysts' estimates of $0.78 per share. Revenues came in higher than expected at $5.21 billion, compared to expectations of $5.025 billion.
The 5G network revolution is one of the biggest catalysts to propel this stock higher over the next 12 months. When 3G and 4G LTE were introduced, QUALCOMM played a significant role in the development and implementation of new technology.
Additionally, the company owns many critical patents for wireless communications technology and collects a steady stream of revenue from smartphone makers.
Morgan Stanley issued a stock upgrade in mid-June from "equal-weight" to "overweight" and a price target of $102 per share.
The Fundamental Foundation
The stock trades at a discount of 25 times earnings compared to the semiconductor industry average of 38 times earnings. The long-term EPS growth rate estimate of 15% gives the stock a PEG ratio of less than 2. This PEG is a sign that the stock may be undervalued right now.
The stock also comes with a beefy 2.90% dividend yield, giving investors some downside protection as well as providing them with a steady income stream.
The Technical Structure
Looking at the chart, QUALCOMM shows a general trend upwards with a small dip and recovery that is likely attributed to profit-taking. The story going forward should be one of considerable momentum. The 20-day SMA is trading above both the 50-day and 200-day and widening the gap almost daily.
The Bottom Line
Based on QUALCOMM's full-year EPS estimates, this stock should be fairly valued at around $100 per share – a gain of more than 12% from its current trading price.
For investors that want a solid growth stock play in a defensive dividend payer, QUALCOMM should deliver out-sized profits.
The above analysis of QCOM was provided to MarketClub by Daniel Cross, a professional trader and financial writer.
---
MarketClub's Analysis of QCOM
While MarketClub is detecting strong momentum for QCOM, the stock's recent price movement has thrown up a few warning signs. These signs prevent QCOM from grabbing a coveted +100 Chart Analysis Score – at least at the moment.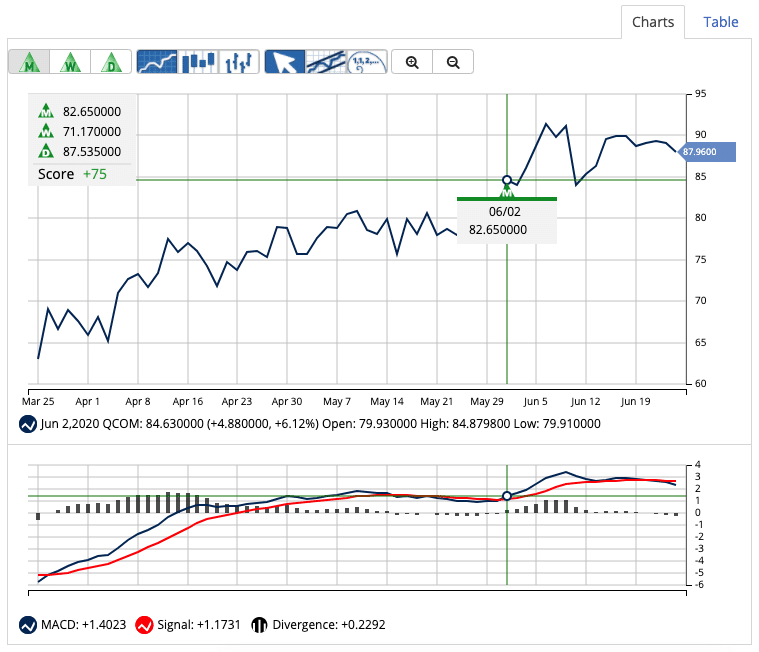 While the daily, weekly, and monthly Trade Triangles are all green, a sign that trends are in alignment, MarketClub members are in caution mode when it comes to this semiconductor giant.
MarketClub members are playing it safe when it comes to QCOM – waiting for a higher Chart Analysis Score or waiting to be stopped out.
Want to know when QCOM is in a firm upswing? Start your trial to MarketClub and set an alert for QCOM.