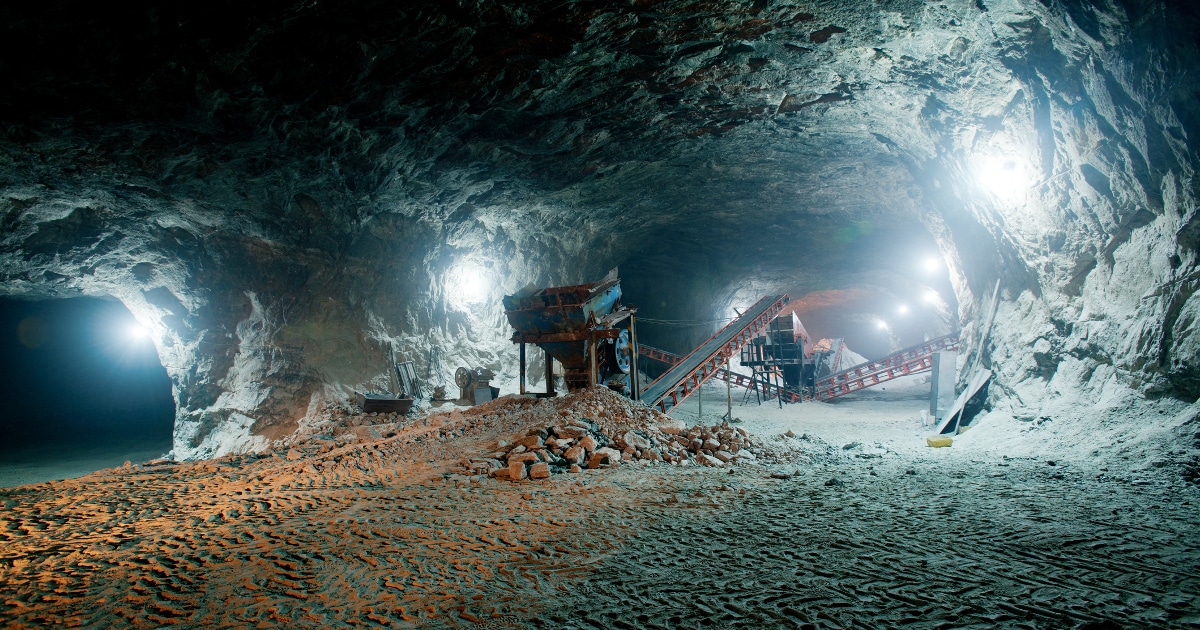 With the markets resuming their bullish upward advance, the global economy appears to be back on track.
The coronavirus shutdowns and disruptions hurt production and sales for many companies. But for other companies, the inconsistency could provide a great opportunity.
For this mining company, a robust economy and revitalized manufacturing industry could mean bigger profits for both the company and investors going into 2021.
Rated by the MarketClub algorithm (+100/-100), this FREE list instantly ranks the hottest 10 penny stocks for you!
Rio Tinto Group (RIO)
Rio Tinto Group (RIO) is a $101 billion diversified metals and mining conglomerate headquartered in the United Kingdom. Rio Tinto is the world's second-largest metals and mining corporation engaged in the production of iron ore, copper, diamonds, gold, uranium, and more. The company also has significant refining operations with an emphasis on bauxite and iron ore.
The company reported a net profit of $3.32 billion for the second quarter. Net profits fell short of the $4.13 billion for the same quarter last year. Earnings fell 4% to $4.75 billion but beat the analysts' estimates of $4.09 billion. Despite the mixed results, management appeared bullish about the mining industry's outlook and boosted dividends by 3% to $1.55 per share.
The after-effects of the COVID-19 pandemic are still present. Metal prices soared due to supply disruptions in some parts of the world. However, the supply disruptions in Australia, where Rio has many operations, were relatively undisturbed allowing the company to take advantage of higher ore prices.
Wall Street analysts appear to be conflicted about Rio Tinto's direction. RBC Capital Markets and Deutsche Bank issued upgrades, while Goldman downgraded back in early July. But disagreement on Wall Street leaves more room for investors to take advantage of erroneous valuations and rack up outsized returns.
Fundamentally Solid
The stock trades more or less in line with the general mining industry average at 14 times earnings compared to 15 times earnings.
One of the best selling points for the stock is its beefy 6.20% dividend yield. And with the dividend payout ratio at 86%, the company has the ability to continue raising the dividend going into next year.
Technically Structured
Rio's stock jumped earlier this year but appears to be trading sideways over the past couple of months.
Looking closely at the candlestick chart, we can see a drop in the stock a few days ago, followed by two up days.
The intraday lows for the up days are higher than the first down day. This setup indicates that the stock may have some bullish momentum building.
The Bottom Line
Based on Rio Tinto's full-year EPS estimates and projections for metal prices going into 2021, this stock should be fairly valued at around $70 per share – a gain of more than 20% with the dividend reinvested.
For investors bullish about 2021, Rio Tinto could be a bargain while providing a hefty dividend to boost overall returns.
The above analysis of RIO was provided to MarketClub by Daniel Cross, professional trader and financial writer.
---
MarketClub's Analysis of RIO
With a Chart Analysis Score of +75, RIO is showing signs of bull market weakness. Even though the stock is showing short-term weakness, the trend remains a long-term upward trajectory.
Members following the long-term Trade Triangle strategy would be sitting tight after entering RIO on June 1, 2020, at $54.08. The stock is up more than 15% since that entry signal.

MarketClub members should keep an eye on RIO as it may be in the beginning stages of a reversal.
Thankfully, when you set your Chart Analysis Alert, we'll let you know if the trend for RIO continues to soften or regains strength once again.
Want the next signal for RIO? What about an alert if and when the trend changes?
Join MarketClub to get access to tools, alerts, scans, and reports for over 350K symbols!