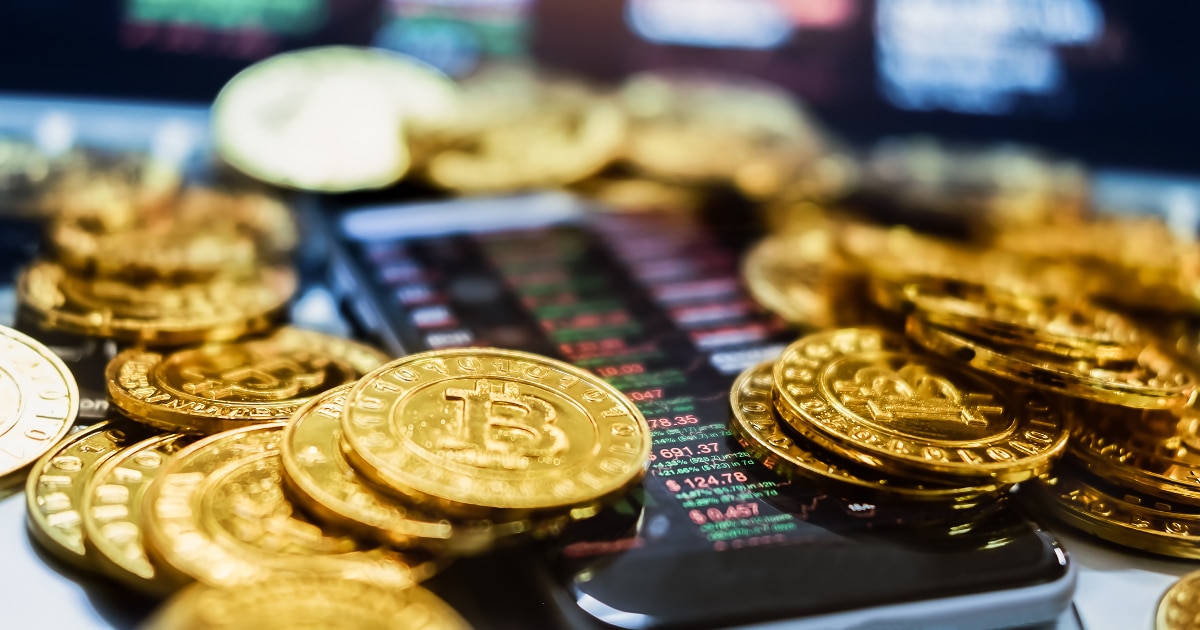 One of the most cryptic new investments that have been making headlines over the past couple of years is cryptocurrencies. Initially, this new digital currency was thought to be a short-lived fad that wouldn't stick around.
But since Bitcoin hit the market, dozens of other cryptocurrencies have been released. And like anything else that relies on computer technology, semiconductors and chipmakers are a critical element in the continued use and proliferation of crypto.
This well-known company is in a unique position to provide a high-demand product that cryptocurrencies need in order to prosper. An opportunity to keep cryptos running could give investors a long-term growth play that could return outsized gains for years.
A Best-in-Class Semiconductor Company and Crypto Play
Advanced Micro Devices (AMD) is a $102 billion semiconductor company that develops computer processors, graphics processors, motherboards, microprocessors, and more.
The company reported a fourth-quarter earnings beat of $0.52 per share compared to the analysts' estimates of $0.47 per share. It beat on revenues as well. Net income was up 52% year-over-year, with much of the gains stemming from its computing and graphics segment.
Cryptocurrency prices have been on a tear lately and show no sign of slowing down. While the debate about these currencies' longevity is still on the table, it's becoming more and more apparent that crypto may be here to stay.
And the booming demand for it means that there's been a marked increase in graphics cards' demand (GPUs). As one of the global leaders in GPU technologies, Advanced Micro Devices is in the perfect position to provide crypto with an essential component for its continued growth.
Analysts appear to have mixed feelings about the company, with BMO Capital downgrading its stock recommendation from "market-perform" to "underperform". BMO also lowered its price target from $80 per share to $75 per share. Cowen however, reiterated its "outperform" rating and raised the price target twice in January to $120 per share.
The Fundamental Case
The stock trades at 69 times earnings, placing it solidly in the "growth stock" category.
While seemingly high, the stock has a staggering projected long-term EPS growth rate of 40%. In total, that brings its price-to-earnings-to-growth ratio to less than 2 – a sign that the stock may still be undervalued right now.
The Technical Case
Over the past several months, Advanced Micro Devices' chart shows a general sideways trading pattern that fluctuates between around $80 per share and $100 per share. While the volatility is high, this could also be an opportunity for investors.
The candlesticks show a definitive "hammer" formation this week, with a long lower wick and a very short top wick. This formation suggests that bulls are beating out the bears. Investors will want to keep an eye out for more bullish signals in the stock that could send it soaring.
The Bottom Line
Based on Advanced Micro Devices' full-year EPS estimates, this stock should be fairly valued at around $100 per share – a gain of about 16% from its current trading range.
Investors interested in gaining exposure to the cryptocurrency market without directly investing in cryptos should take a closer look at this pick-and-shovel play.
The above analysis of AMD was provided by financial writer Daniel Cross.
---
MarketClub's Analysis of AMD
After the recent short-term weakness, the technical trend strength and direction is not firm for Advanced Micro Devices.
A Chart Analysis Score of -70 suggests that AMD is showing signs of a strengthening downtrend. Momentum may be building towards the downside.

While this outlook is in disagreement with Mr. Cross' above analysis, one thing is certain. It is imperative that MarketClub members approach AMD with caution as a firm trend is not in full effect.
Not a member and want a daily analysis of AMD to monitor the trend strength? Click the button below to request MarketClub's free Trend Analysis report.