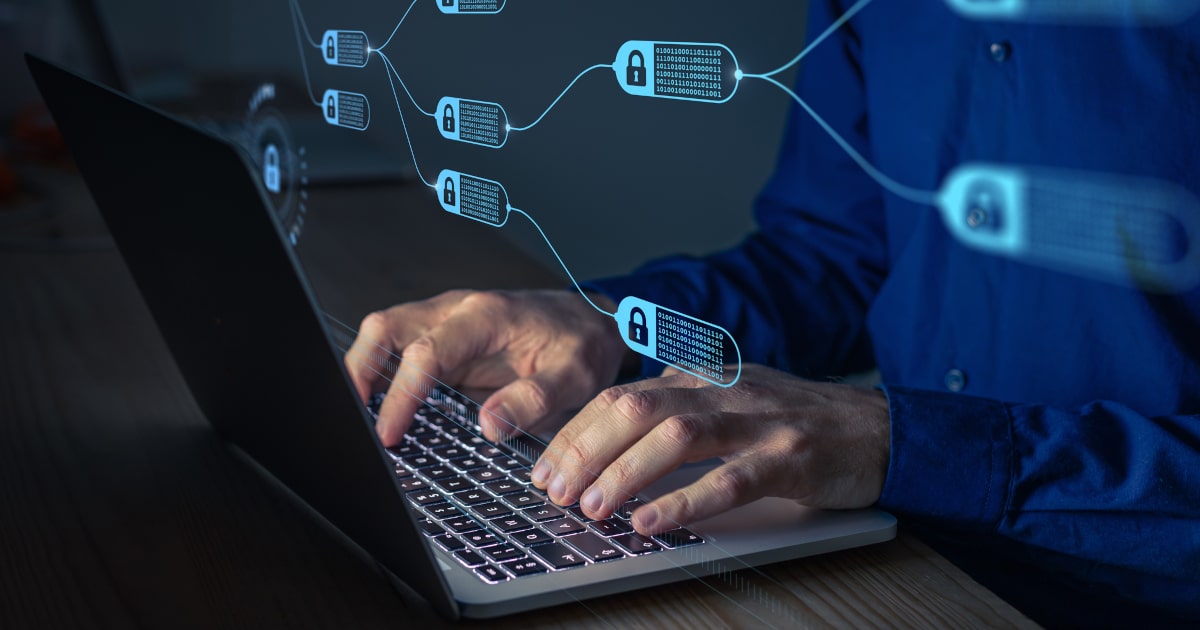 No matter what kind of investor you are, there's always some hopeful part of you that dreams of finding a stock that ends up becoming the next big thing.
There's some fun in playing out scenarios of how much you would have made if you invested "x" amount of money in Apple, Google, or Amazon when those companies first went public.
In the case of one cryptocurrency company, management's clear plan to become the next "Amazon" could mean huge profits for investors who are willing to take on a little risk.
An Emerging New Market Means Countless Opportunities
Coinbase Global, Inc. (COIN) is a $58.8 billion software application company that operates as a cryptocurrency exchange platform.
The company reported a phenomenal earnings beat for the second quarter of $6.42 per share compared to the analysts' estimates of $2.33 per share. Following the beat, management said its goal was to "be the Amazon of (crypto) assets."
The obvious catalyst is cryptocurrencies potentially becoming a new global economic standard. However, a more actionable catalyst is the launch of the first cryptocurrency ETF. The offering opens up a new market for investors who may be curious to dip their toes into the cryptocurrency market without taking on too much exposure.
Sponsor Message
10 Hot Stocks With Massive Upside Potential
America's #1 Pattern Trader has found a way to squeeze profits out of Wall Street's biggest names – giving folks the chance to make 25%, 75%, even 100+% on any given trade within a few days' time.
Today he's lined up 10 stock patterns, including the stock names, how much they could increase, and when he believes it'll happen.
In September, JMP Securities initiated coverage on the stock with a "market outperform" recommendation and a $300 price target. August saw the most activity, with three companies issuing a "buy" recommendation and just one taking a "neutral" stance. Price targets varied from $273 per share to $420 per share as well.
The Fundamental Side
The stock trades at roughly 37 times earnings compared to the investment services industry average of 25 times earnings and the S&P 500 Index average of 36 times earnings.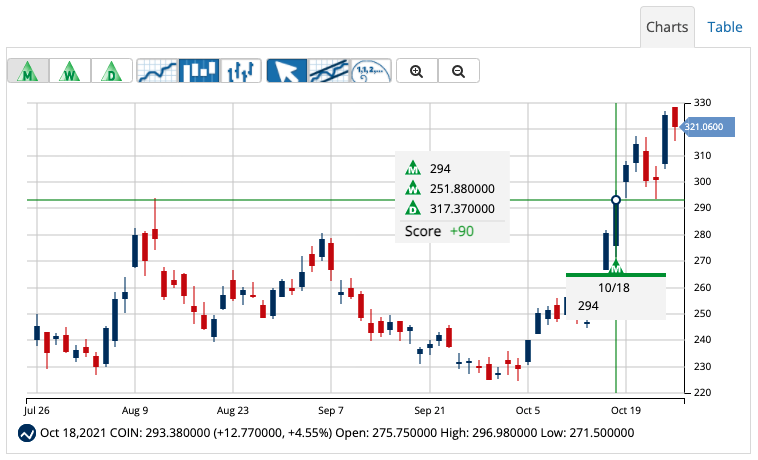 The long-term projected EPS growth rate of 18% gives the stock a PEG ratio of around 2 – a good sign that the stock isn't overvalued and may even be trading at discounted prices right now.
The Technical Side
As a relatively new stock, there isn't much chart history for investors to analyze. The usual simple moving average analysis doesn't hold much value since there isn't a lot of history to go off.
However, investors can see an obvious bullish spike in the chart over the past three weeks. As such, the high RSI of 68 could be a sign of being overbought, but in the context of recent activity likely means that there is still significant bullish momentum pushing the stock higher right now.
The Bottom Line
Based on Coinbase's full-year EPS estimates, this stock should be fairly valued at around $380 per share – a gain of more than 26% from its current trading price range.
Investors looking to add a little spice to their portfolio and speculate on the new cryptocurrency revolution should strongly consider adding this innovative stock pick.
The above analysis of Coinbase Global, Inc. (COIN) was provided by financial writer Daniel Cross.
---
Get The Next Signal for COIN
What's the long-term outlook for Coinbase Global, Inc. (COIN)? Will the stock follow its overarching trend or make a quick reversal?

Get the next signal for COIN and analysis for over 350K markets with a 30-day MarketClub trial.