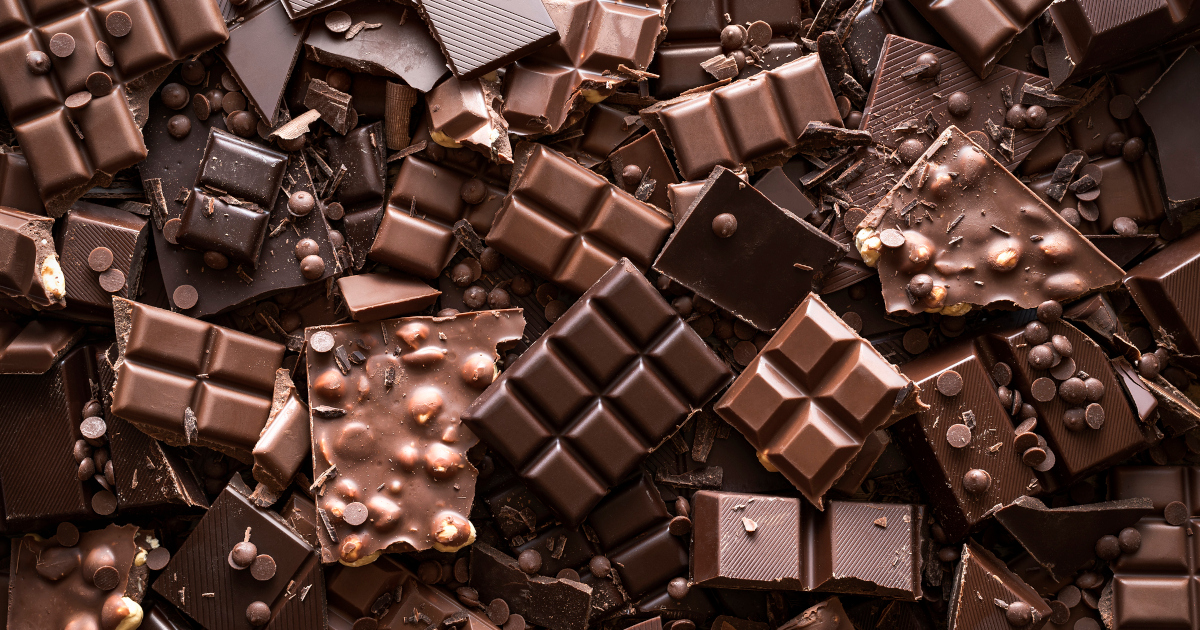 The holiday season is upon us, and many of us are probably still coping with the post-Halloween sugar crash. While it's nice to indulge once in a while, let's make sure to also give our stock portfolio a well-deserved treat.
For one niche food manufacturer, the holiday season is just one reason why investors might be interested in this high-quality, long-term stock superstar.
A Name-Brand Company and Prime Holiday Pick-Up
The Hershey Company (HSY) is a $37 billion confectionery company known for its eponymous chocolate candy line-up. It is one of the largest chocolate manufacturers in the world, with products available in more than 60 countries.
The company reported a third-quarter earnings beat of $2.10 per share compared to the analysts' $2.00/share estimates. Revenues similarly beat estimates coming in at $2.360 billion versus $2.336 billion. After the earnings beat, management raised full-year guidance from 6% to 8% to 8% to 9%, citing an attractive tax environment and higher-than-expected consumer demand.
The long-term catalysts for Hershey's moving forward are a combination of the company's strong rebranding initiatives and the continued benefits of COVID vaccination availability. Consumer demand for chocolate and many other discretionary products has been rising faster than expected, and that rising tide should benefit the company well into 2022.
Five firms reported coverage on Hershey's just last week with three "outperform" or "overweight" recommendations, one "hold," and just one downgrade from "buy" to "neutral."
The Savory Fundamentals
The stock trades roughly in line with the food products industry average at 25 times earnings compared to 22 times earnings.
The beta of 0.41 makes it a solid defensive stock by reducing portfolio volatility without sacrificing upside potential.
Hershey's dividend yield of 2.0% offers investors plenty of protection against sustained downturns in the market while also boosting annual returns.
The Technical Build-Up
Hersey's stock chart shows a long history of steady gains but a more recent sideways lull. Interestingly, while the 20-day SMA crossed over the 50-day SMA last week – usually a sign of further bullishness – the action was immediately followed by a drop in the stock price.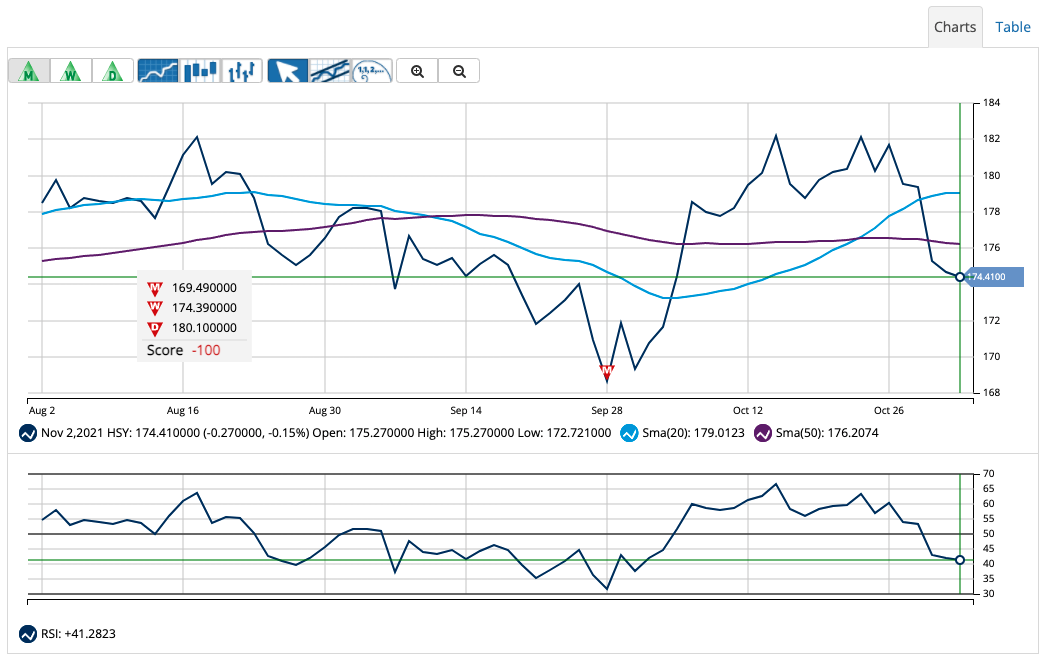 The RSI of 41 following last week's drop indicates that the stock is close to entering oversold territory and could reverse direction soon.
The hammer pattern currently forming could indicate that the bullish change could already be underway.
The Bottom Line
Based on Hershey's full-year EPS estimates, this stock should be fairly valued at around $200 per share – a gain of more than 14% from its current trading price range.
Investors looking for a quality addition to their portfolio that combines a little bit of both growth and value in one stock will want to pick Hershey's up while it's still on sale.
The above analysis of  The Hershey Company (HSY) was provided by financial writer Daniel Cross.
---
Get The Next Signal for HSY
What's the long-term outlook for The Hershey Company (HSY)? Will the stock follow its overarching trend or make a quick reversal?

Get the next signal for HSY and analysis for over 350K markets with a 30-day MarketClub trial.