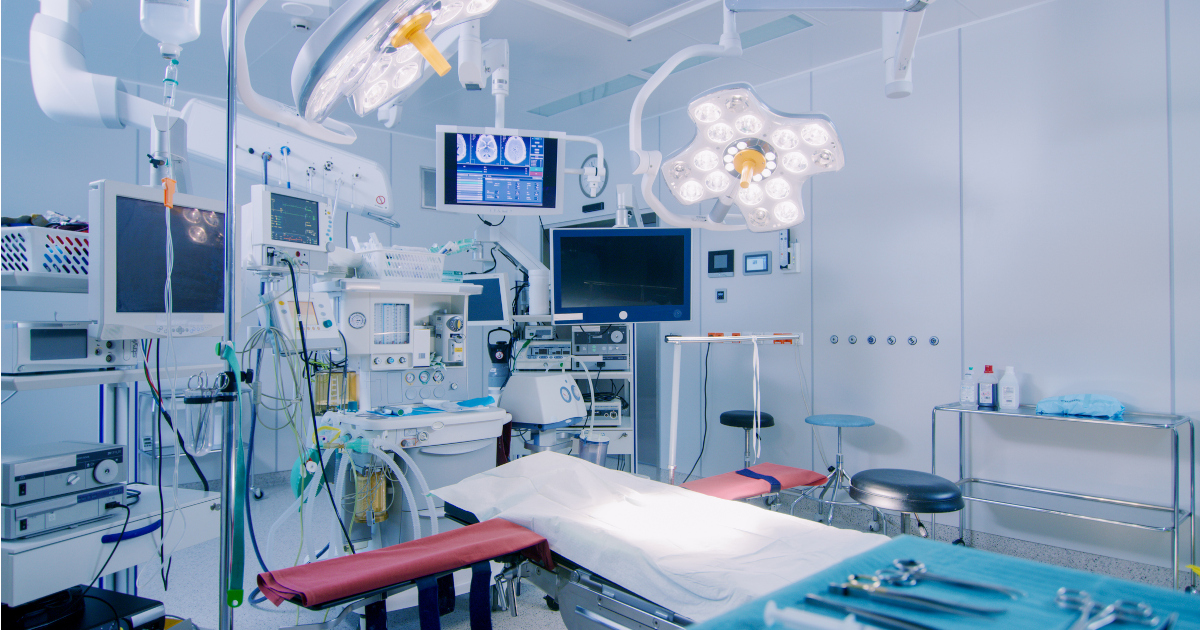 It's a rare thing to come across a stock that has a place in both aggressive and conservative portfolios.
Some companies are hard to fit under just one label – Amazon, for example, can be thought of as both a technology company and a retail company.
And when these hybrid-sector companies find a business path that works, the results can often be game-changing.
For one niche healthcare technology company, groundbreaking innovation, a strong management team, and the adoration of Wall Street create a can't-miss addition to any stock portfolio.
A Best-in-Breed Technology and Healthcare Darling
Intuitive Surgical (ISRG) is a $129 billion medical instruments and supplies manufacturer best known for its robotic da Vinci surgical system. As of 2019, the company had more than 5,582 surgical systems in operation across the globe.
The company reported an earnings beat of $1.19 per share – slightly better than the $1.16 per share analysts had expected. Revenues similarly topped estimates at $1.40 billion versus $1.38 billion.
One catalyst working for Intuitive Surgical is that it operates in a wide-open market. While the company has over 5,500 da Vinci robotic surgical devices already in place, the market for non-invasive, soft tissue procedures is booming.
In early October, Citigroup downgraded the stock from a "buy" recommendation to a "neutral" one. However, Citigroup still assigned a price target well above its current trading price at $1,100 per share.
The Fundamental Basis
The stock trades like a classic growth stock at more than 70 times earnings compared to the medical instruments industry average of around 48 times earnings. However, the long-term estimated EPS growth rate of roughly 25% means that this stock can quickly close the gap and justify its high multiple.
Despite its high-growth behavior, the stock has a beta ratio of just 1.07, giving it volatility that mirrors the S&P 500 average. What's noteworthy is the lack of debt with total liabilities of $1.04 billion and total assets at more than $10.8 billion.
The Technical Basis
The chart for Intuitive Surgical shows an impressive long-term climb with little to no sign of slowing down.
Adding to the bullish case is the fact that the 20-day SMA crossed over the 50-day in the past week, while a hammer pattern can be seen in the candlestick chart within that same timeframe.
Investors should look for strong upside movements in the stock as we head into 2022.
The Bottom Line
Based on Intuitive Surgical's full-year EPS estimates, this stock should be fairly valued at around $950 per share – a whopping gain of 260%!
Considering its stellar track record and future growth expectations, this is one stock that investors should really consider for their portfolios.
The above analysis of  Intuitive Surgical, Inc. (ISRG) was provided by financial writer Daniel Cross.
---
Get The Next Signal for ISRG
What's the long-term outlook for Intuitive Surgical, Inc. (ISRG)? Will the stock follow its overarching trend or make a quick reversal?

Get the next signal for ISRG and analysis for over 350K markets with a 30-day MarketClub trial.