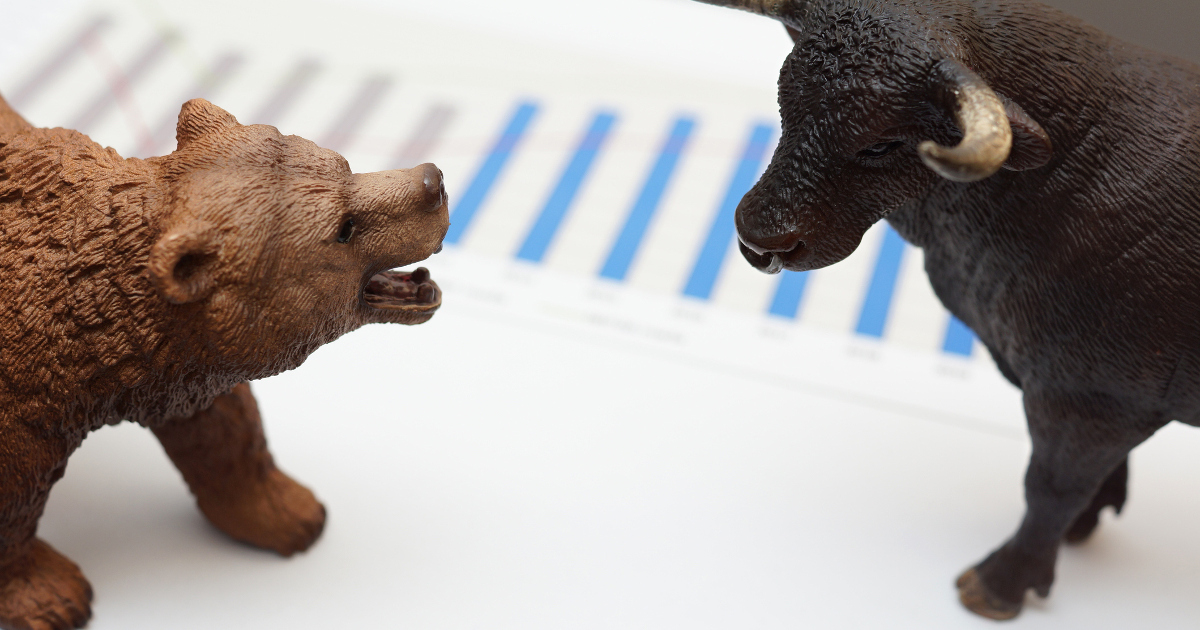 The Dow Jones ended the week on a seemingly positive note thanks to September's jobs report, leaping over 370 points. The unemployment rate fell to its lowest level in 50 years at just 3.5%, giving investors a renewed sense of confidence. But investors shouldn't read too much into the stock jump just yet.
The stock market is becoming more and more of a "backless maiden." In an old Arthurian tale, the backless maiden was a woman who could never turn around and show her back. If she did, the person would see nothing more than the mask of a person. In other words, this market rally is nothing more than smoke and mirrors – there's nothing solid to support the lift.
Think about it this way – it's often when you least expect it that the rug is pulled out from under you. 
The GDP growth rate is decelerating, which means that this market is supported by consumer spending and sentiment alone. Market volatility has been far from stable – in the past two months. The VIX has jumped from a low of 12.07 to a high of 24.59 and hasn't found stability yet. 
While the VIX is currently reading 17.04, it was over 20 earlier in the same week – a sign that investors aren't sure what to make of this market.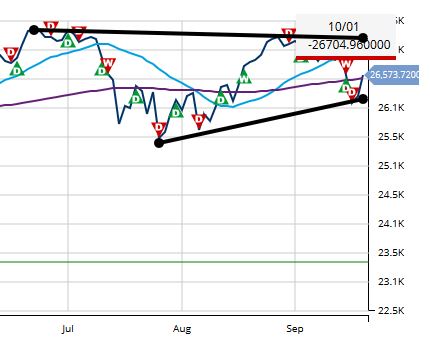 A look at a chart of the DJIA since this summer reveals a market that is behaving in an uncertain manner.
There is a clear path that has been developing – a narrowing gap of trading ranges that could break either bullish or bearish right now. 
The Dow hits a critical resistance level at $26,670, and a closing price above this level could indicate a solid bullish movement higher. If the market closes below the support level at $26,200, it could snowball into a sell-off.
Investors will want to pay close attention to trading activity on Monday as we start to head into the 4th quarter of 2019. 
Investors may want to start shopping for dividend payers again with the yield on the 10-year treasury dropping to end the week at 1.52% as well. Sectors like utilities, consumer staples, and healthcare could be the safest place for investors going into November. 
See some of my favorite stocks in the real estate, consumer staples, and healthcare sectors that provide safety in uncertain markets.
Daniel Cross
Analyst, MarketClub